Most people have been through unrequited love, when our love isn't returned or the object of our affections doesn't know about it. One-sided love is nothing new. In fact, unrequited love has been traced all the way back to ancient Egypt. Unrequited love can be similar to rejection (learn how to deal with rejection now!) and hard to get over. But we shouldn't let unrequited love hold us back from living our lives.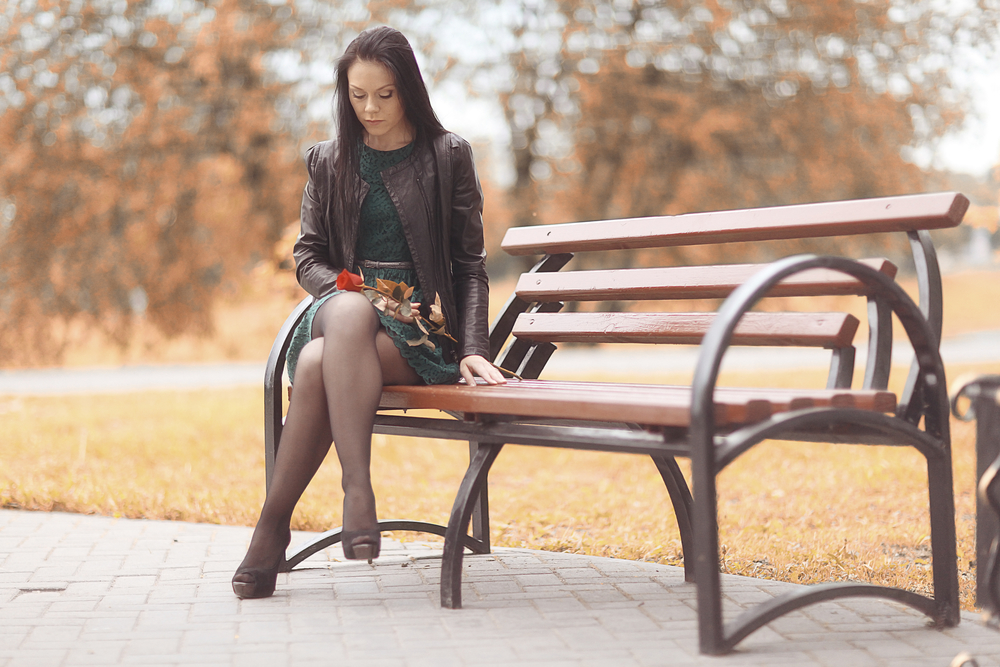 DO'S OF UNREQUITED LOVE
1. DO DECIDE WHETHER YOU SHOULD TALK TO HIM
If you haven't already talked to the person you love about your feelings, decide whether you should. Consider whether he's single, emotionally available, has given any signals, and whether your getting in a relationship with him with affect work, school, or friendships. Telling him how you feel is a risk that might not work out, but you might take inspiration from the famous quote by Alfred Lord Tennyson: "'Tis better to have loved and lost than never to have loved at all."
2. DO KNOW WHEN TO MOVE ON
You might want to keep hanging on when you love someone who doesn't love you back. It's super hard to accept the reality of unreturned love. You naturally want to keep searching for a reason why he doesn't love you, secretly thinking in the back of your mind that if only you could know the reason, you could fix the problem and make him love you. You can keep hanging on and searching for an answer, but after a while of no improvement in the relationship, you need to realize that it's time to move on.
Discover how to move on it here.
3. DO LEARN HOW TO GET PAST IT
Deep down, although you probably don't want to admit it, you can't make him fall in love with you. Once you accept the notion of unreturned love, you can start to get past this. Stay away from this person. Seeing him every day will make it practically impossible to get over him. Find some other activities that will take your mind off him.
4. DO LET YOURSELF GRIEVE
Even if you experienced one-sided love, you still feel a great loss when you realize the person you love doesn't love you back. Expect to feel the emotions associated with loss: denial, anger, and depression. After you allow yourself time to process those feelings, you will probably be ready for the last phase, which is acceptance. You are now on the road to moving on with your life.
5. DO WIN HIM OVER (WITH A PRECAUTION)
Sometimes people want to win others over, but would you feel good about doing that? If you want to win over a guy who isn't initially interested in you, try ignoring him for a while. If he talks to you, don't be bitchy or too available. Be cordial instead. It doesn't hurt to name drop another guy or two you hang out with.
Read our advice on getting your crush to like you in this article.
The next time you know you'll see him, make sure you look your best by wearing something cute, styling your hair, and putting on some makeup (learn how to dress cute). But understand that if you have to work super hard to get him interested in you, the relationship might not ever really work out and will probably always be one of one-sided love.
6. DO CONSIDER THE QUALITY OF THE RELATIONSHIP
How good can a relationship be with someone who doesn't really want it? If you find yourself in unrequited love relationships often, you might be in a destructive pattern. This often happens to people who did not form strong attachments in childhood.
The adults in your life might have been undependable when you needed them, so you tend to repeat this familiar pattern and fall for guys who also are not there for you. This might be familiar, but it will not make you feel good. Try to recognize — and ultimately break — the pattern.
Do you have intimacy issues because of this? Click here to read more.
Not sure of your relationship quality? This post on when to break up contains some red flags that should make it quite clear that he doesn't want to be with you!
7. DO BE OPEN TO OTHER OPPORTUNITIES
If you're constantly pining over him, you could be missing out on other opportunities. You need to be in the right mindset to be open to opportunities that present themselves. If you instead choose to only think about what might have been, you could be alone and lonely for a while.
8. DO GIVE YOURSELF TIME TO GET OVER IT
Watch some chick flicks, veg out with ice cream, etc. But make sure you don't do too many things that are destructive, such as eating an entire pint of ice cream or the complete bag of potato chips or cookies. You'll probably feel even worse about yourself if you eat too much junk food. Even watching rom coms during this time could make you feel worse. If so, watch any other type of movie.
The idea is to take your mind off him. Soothing yourself a little is fine, but then get out and do something healthy, such as taking a hike. Your mind and body will feel better after doing that.
Related: How to Get Over a Broken Heart
9. DO BE GRATEFUL FOR WHAT IS
Constantly thinking about the life you could have had with this guy and focusing on the "what if" can be depressing. Instead, be grateful for the positive things you do have. Look around you, and appreciate the friends you have. They or your family can help you during the times you feel down. Let these people know how much you appreciate them.
And notice all the little things around you that bring you pleasure.
10. DO KNOW THAT YOU'RE NOT ALONE
Everyone's been through this at some point in their lives. Movies, songs (Check out 11 break up songs to help you get over him), and quotes prove it. It's normal to feel as if something's wrong with you, but that doesn't necessarily make you feel any better. Talk to someone who has been there. And if you can't get over the fear and worry that something is wrong with you, it might be time to see a qualified professional.
Read: 10 broken heart quotes to help you move on.
DON'TS OF UNREQUITED LOVE
1. DON'T STALK HIM
You might have an uncontrollable urge to drive by his house to see if he's home. And if he is, you'll naturally want to know whether he's with anyone. And if someone is there, you'll want to know what they're doing. Stop!
This is none of your business. And if he finds out that you're stalking him, he will think you have crossed the line and are officially creepy. Don't leave notes on his car or stalk him on social media either. All those things are unhealthy and won't change the fact that this is a one-sided love situation.
2. DON'T CONVINCE YOURSELF THAT LIFE ISN'T WORTH LIVING
When you love someone who doesn't love you back, it hurts doubly bad. It hurts not having the love from that person. And it hurts to know that there was something unlovable about you. Some people might get so depressed that they no longer want to live.
If you start to feel that way, seek help immediately. You can get over these feelings. It will take some effort that a friend or therapist can help you with.
3. DON'T STOP EATING, SHOWERING, EXERCISING, ETC.
Although you might not feel like doing the everyday things you need to do to take care of yourself, such as eating and showering, do them anyway. You have to take care of and nurture yourself just as you would if you were sick with the flu. You might not feel like yourself, but you still need to keep up with your health. Exercising has the benefit of producing endorphins, which naturally make you feel better, so be sure not to forget to exercise.
4. DON'T MAKE UP A FAIRY TALE IN YOUR HEAD
You probably have imagined what your relationship would be like with the guy you love. But if he doesn't love you, you need to realize what you think about is just a fairy tale that won't really come true. Plus, the guy you love isn't really Prince Charming, and by idealizing him in this way, even if he did have feelings for you, you would never be able to have a healthy relationship with him. Once you stop making up fairy tales and fantasizing about this person, you are on the road to maturing and being realistic.
Are you ready to get over him? Find out how with these 19 techniques.
5. DON'T IGNORE FRIENDS AND FAMILY
While you are trying to win over the man of your dreams, you might take the people in your life who do care about you for granted. Don't do this. You don't want to alienate the people who will be there when you need them. And if this is truly an unrequited love situation, you will need a support system.
6. DON'T LOSE YOURSELF IN YOUR AGONY
Unrequited love means you'll be in pain. So it's important that you acknowledge the pain you're in. But you should not give in to the agony. Make yourself do something, one step at a time. You can feel sad, but keep moving toward getting your life in the right direction.
7. DON'T JUMP INTO BED OR ANOTHER RELATIONSHIP JUST TO GET OVER HIM
Sleeping with someone else to get over someone can work temporarily to get through unrequited love. While you're sleeping with someone, you probably aren't sad and pining over the other guy. But when you have sex with someone to avoid pain, you won't necessarily learn from what just happened. Being able to reflect on what went wrong is a key element in learning, growing, and ultimately picking the right person for you.
Ready to move on? Here are 5 steps to heal your broken heart.
Unrequited love is never fun, but it's almost universal. Thankfully, years of experience have produced this easy-to-follow advice that will have you back on track in no time. And above all else, love yourself. Accept and have confidence in who you are, and someday a mutual love is bound to happen to you.