Sexting is a quick and easy way to spice things up with your man.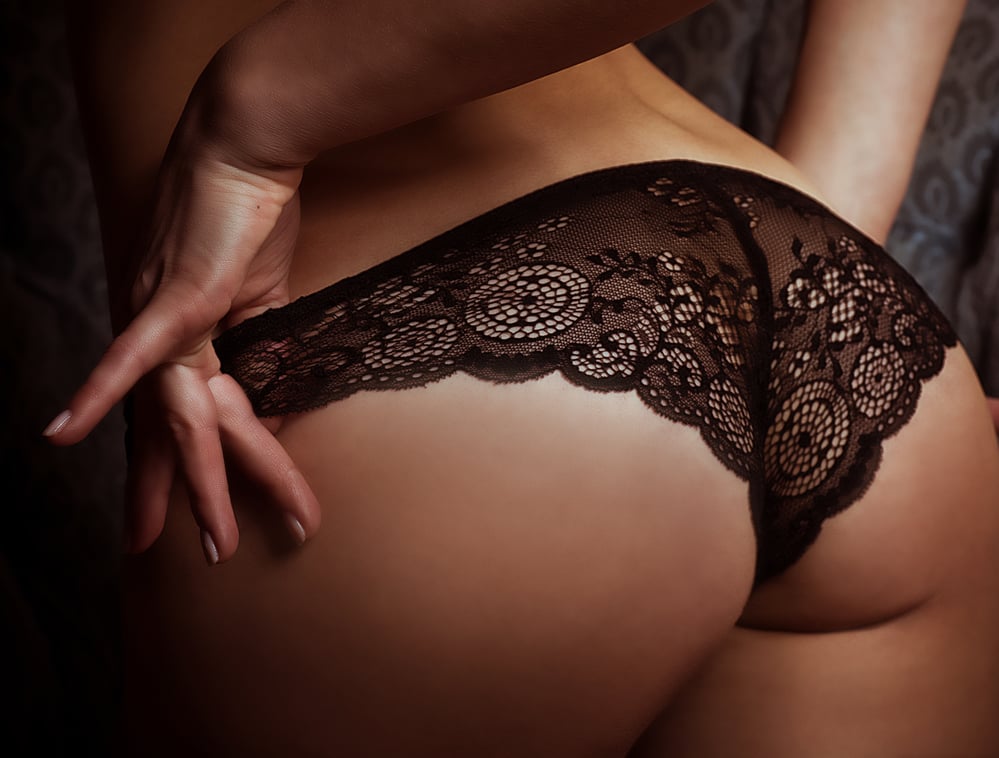 It works especially well when you're already dating a guy, especially if you're at the point where the two of you talk dirty in person. Or if you're in a long-distance relationship.
Why is sexting something that we recommend? First, it helps to build sexual tension. You might remember that sexual tension is one of those most important aspects to guarantee that you'll want sex AND that the sex you have is good. Learn more about sexual tension.
Secondly, sending and receiving sexy texts might just be what you need to kickstart your own libido We asked readers of Bad Girls Bible how they turn themselves on, and many replied that they liked sexting as a way to do this. By sexting before physical contact starts, you're priming the pump, so you'll be excited to get down and dirty with your man.But sexting doesn't work so well when you barely know a guy (the creepy meter is pointing the wrong direction here). It also doesn't work if you know he just doesn't like talking dirty or sexting. So use your judgment and be sensitive to your guy.
Be careful not to send texts when he's busy or at work, especially those containing photos. You might want to talk to him to figure out when the best time is to text. Although a surprise sexy text can occasionally result in some sparks flying, it can also be an annoyance if he's trying to prepare for a project at work.
Switch up when you text him to keep him on his toes.
If your guy doesn't respond to sexy texts — or any texts at all – he might not be interested in you. Find out what it means if he's ignoring you.
In general, if you follow these rules for texting, you should be good to go.
SEXY TEXTS TO SEND TO YOUR MAN
For the guys who do like sexting (and most do), here are 100+ sexting examples that you might want to use. They range from slightly risque to super naughty, and some work well if you're exchanging photos.
We've also included why each works and when is a good time to use them. This sexting tips post has more tips, too.
TELL HIM WHAT YOU'RE THINKING
See where the conversation goes when you tell him about the thoughts running through your mind, especially when he's one of them!
I can't stop thinking about you.
I thought about you today while I was taking a shower.
I dreamed about you last night, and we were both naked.
I was thinking of you, and now I'm really turned on.
I'm texting you with one hand, and my other hand is busy doing something else.
I want you inside me.
Just thinking about you fucking me tonight is making me so wet.
I don't know why I am having such a hard time telling you what I'm thinking about! I'm usually not this shy.
I'm so distracted at work lately. I just can't get you out of my mind!
I've never sent someone a naughty picture before, but I am thinking of changing that!
I need you in my life and in between my legs.
We have such amazing sexual chemistry. I can't believe it! Sometimes just thinking about it makes my skin tingle.
I just want to share myself with you, every inch, inside and out.
I think I might have an oral fixation. I cannot stop sucking on lollipops.
Remember that time when we [describe a scene]? I can't stop thinking about it!
I get a little turned on every time my phone lights up with a message from you.
I am so tired from running through your head all day 😉
I think one of us needs a spanking.
MAKE SEXY PLANS
Take your sexy times from in your head to real life. Sexting can help you make the change!
Can't wait to kiss you tonight.

 

Brush up on your kissing skills.
I have a sexy surprise for you when I see you next.
I'm going to give you a massage tonight when I see you…
I just bought some whipped cream at the store, and I know a fun way to use it.
I read about some sexy stuff on the Internet. I'd like to try it on you.
If you were here now, I'd unzip your pants with my teeth, and then I'd do whatever you wanted me to.
I want to do all the work tonight…
Send a photo of the underwear you're going to  wear tonight.
The next time we're together, I am going to do everything in my power to please you, and you won't be allowed to make a sound!
I know some people like to Netflix and chill, but I was thinking we could Mario and smash.
It was so hard keeping my hands off of you at dinner last night/weekend. We'll have to make up for it soon.
You know my birthday is coming up and the only thing I want is you.
We should watch a scary movie tonight, and you can protect me with your body when I get scared.
Next time I get you naked, I'm going to tell you where I want your mouth, and you have to listen.
Usually, I'm in charge, but I think you should boss me around tonight.
I dare you to make me squeal the next time I see you.
I'm going to trace sexy messages on your skin with my tongue, and you have to guess what they say.
I need you so much. Not want but need. I have no choice in the matter.
Help, I have an emergency! [When he asks "What?"] If I don't come for you, I'm going to explode.
Take it easy today because I am going to be rough on you tonight.
Tell me three things you want to try in bed, and I promise we can do one of them the next time we're together.
Let's not even waste time on clothes. We can leave them on the floor.
Here's an idea: let's make a sexy video of our own (or take some pictures if you prefer).
TELL HIM WHAT YOU'RE DOING WHEN YOU CAN'T BE TOGETHER
I just got out of the shower and am trying to decide whether to wear pink boy shorts or a black, lacy thong – tips for dressing sexy.
It's so hot outside today; I took off all my clothes.
I've been baking, and now I'm covered in chocolate frosting.
I've been a bad girl today.
I've randomly been so turned on lately and don't know why.
I love not wearing undies during this warm weather.
You should see how flexible I am since taking yoga!
I've always had a pretty high sex drive for a woman. I've already masturbated twice today!
Gotta hop in the shower. You better be here when I get back!
I promise I'm not as innocent as you think I am.
I'm shopping for a new sex toy. What do you think of this? [send link]
I just watched a very dirty movie.
I took off all my clothes before crawling into bed, but now I'm chilly without you next to me.
I went to the gym today but don't worry! I saved enough energy for our workout together.
I'm going to shave tonight. How do you want me to do it?
You've made me insatiable. I cannot stop touching myself.
I've been wanting to practice my strip tease (tips here). Will you help?
Send a picture of yourself in the tub with bubbles or your hair covering your breasts and genitals.
I almost entered a wet T-shirt contest, but I was too shy. I think only you should see that.
PLAY A GAME
Switch things up by playing a sexy game with your beau.
Finish the story. You come home to find me in bed, masturbating furiously. I don't notice you as I'm fucking myself. You ____
If you guess which part of my body I'm touching, I'll send you a picture (get tips for taking a sexy selfie)
Tell me two parts of my body that you love to touch, then I'll do the same.
If you can prove to me how much you need me, I might just provide you with that need.
Guess the color of my underwear, and I'll take them off before our date.
Let's play Simon Says. You go first, but if you break a rule, you owe me an orgasm.
PAY HIM COMPLIMENTS
You already know that compliments are great when flirting (and work well when you flirt over text). Compliment your guy's sexual prowess, looks, parenting skills, or abilities as a romantic partner if you want to turn on the charm when you're sexting. If you make him feel strong, powerful, and capable, he'll be enticed to ravish you!
You left me with my legs shaking the last time we had sex.
I love seeing you from every angle, such as when your face is between my legs.
I hope you don't mind that I love to watch your facial expressions as I go down on you.
I am so attracted to you when [he does something such as being a good dad or fixing something]. I know you don't do it to be sexy, but you still are!
I was just thinking about how sexy you look in those new jeans.
I get so turned on when you kiss me all over.
I love when I hear you moan my name and can't wait until I hear it again!
You certainly know how to use your tongue! I am a lucky girl.
I could barely contain myself when you were touching me under the table at dinner.
I nearly have to tie myself up to keep my hands off you. Or maybe you should be tying me up!
I can't help but melt when you whisper to me and run your tongue along my ear.
I keep wondering whether you're a good or a bad boy. You're so good at being bad.
How did you get to be so sexy, anyway?
The way you pushed me up against the wall was so hot. I never knew I was into that.
You take my breath away.
ASK HIM QUESTIONS
Ask a question to guarantee he responds to your sexy texts!
Do you want to make out and get take out?
I cannot wait for our date tonight.. and what comes after?
Do you think it's weird that I am turned on by [list something that turns you on but is a little out of the ordinary]?
What would you have me do if I was your sex slave for the night?
Let's reenact a steamy scene. What's your favorite?
What's something sexy you want me to do the next time you see me?
I don't know if I want dinner or if I want to treat myself to you. What do you think?
Which of these toys should I use while I think of you [with a photo of your toys]?
I know what we're doing for our date, but what about after?
Is it bad if I cannot stop thinking about what we did the other night?
Do you ever find yourself overwhelmed by how sexy movie scenes are? Wow!
Ugh! So bored. Any ideas how I can cure my boredom?
 If I were with you now, where would you want me to touch you?
Guess what I'm thinking about?
What are you wearing? You can also describe sexy lingerie you're wearing.
Are you alone?
What's your favorite sexual fantasy? Learn more about fantasies.
What would you do if I showed up at your house right now wearing a short dress and no underwear?
What would you do to me if I needed to be punished?
What's the kinkiest thing you've ever done? Do you want to beat it?
The power of sexting is awesome, as you can see by our many sexting examples. Just remember to choose the right time to do it, and know when not to do it. If you start sexting too soon, you will have established that the relationship is only or mainly about sex, and that may not be what you want. Check out the rest of our advice about sexting.
You also don't have to send anything you don't want to such as photos. It's up to you how naughty you want to be or how often you sext. But sometimes sending sexy texts can be quite fun!