There's no getting around the fact that breaking up is painful (learn how to minimize pain and drama during a breakup here). One way people cope and try to find a bit of solace is to listen to break up songs. These songs let you know that you're not alone and that there is a light at the end of the tunnel. They could also let you realize that the break up might even be for the best.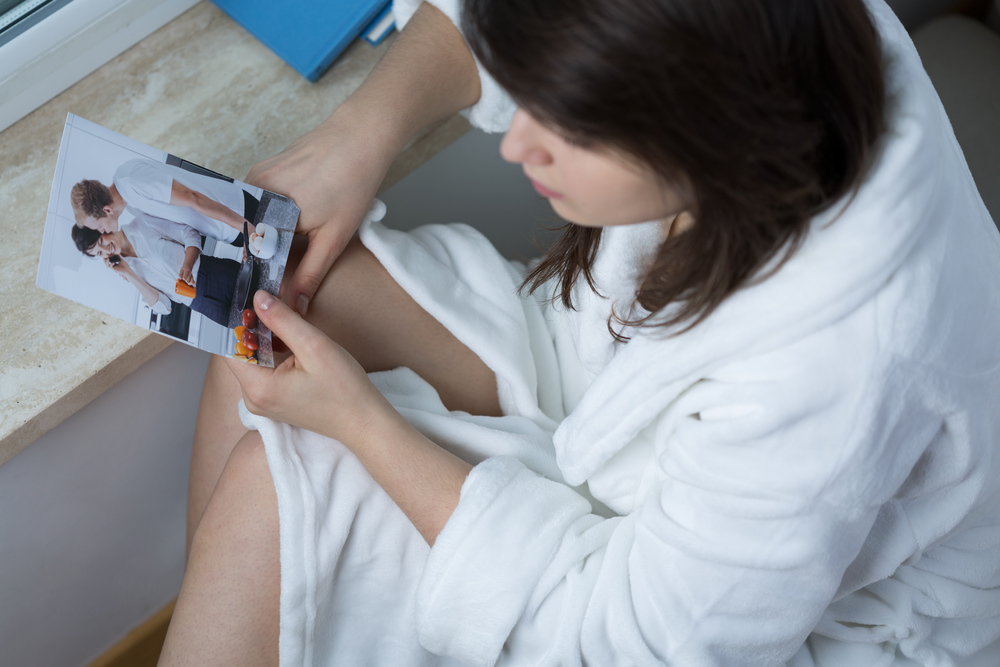 Here are 11 break up songs that you should check out. We'll also let you know what you can get out of each one.
1. WE ARE NEVER EVER GETTING BACK TOGETHER – TAYLOR SWIFT
If your relationship has been a constant on again, off again affair, you can relate to this break up song. The first line talks about breaking up "the first time," which indicates this relationship has passion but isn't sustainable. The song touches on the frustration of wanting the relationship to work but knowing deep down, based on past experiences, that it can't.
Taylor Swift, in the song, keeps saying that she and her boyfriend will "never, ever, ever" get back together. But it's unclear whether they will or whether they won't. If you are in this type of relationship, reflect on the reason you keep breaking up, and see whether you can break this cycle.
2. BEFORE HE CHEATS – CARRIE UNDERWOOD
This is the ultimate break up song to listen to if you found out your guy was cheating and you are mad as hell. You can get some of your anger out by cheering on Carrie Underwood as she sings about vandalizing her ex's truck. Of course, you should not do this yourself (try these steps, instead)! But you might have thoughts of hurting him as much as he hurt you, and this song taps into those feelings.
3. FUCK YOU! – CEE LO GREEN
Along the same lines as Underwood's song is Cee Lo Green's "Fuck You!", which really says it all, don't you think? This break up song also lets you work through your anger. Besides being angry, Cee Lo Green sings about how the relationship was one-sided. He was trying to buy her love, and that never goes well. After listening to this song, evaluate your relationship. If you were the one doing all the giving, and he was doing all the taking, the relationship wasn't a good one anyway.
4. SINCE U BEEN GONE – KELLY CLARKSON
If your relationship started off as friends but you always wanted it to be something more, this song about breaking up is for you. Kelly Clarkson sings about getting together with a guy who was her friend. But he just didn't feel the same way about her. It's hurtful, but now that it's over and Clarkson knows that this relationship wasn't meant to be, she can finally relax and move on instead of constantly trying to make it work.
You can move on, too, with the advice in this post.
5. CRYING – ROY ORBISON
This break up song from 1961 touches on feelings of sadness and heartbreak. When you are going through these feelings, it helps to hear that others go through them, too, and that you aren't alone. These break up quotes might help.
Roy Orbison sings about the time he ran into the woman he loves. Seeing her brings back the hurt as if the break up just happened, even though the break up happened a while ago. His ex does not share his deep feelings anymore and can have a pleasant, friendly conversation with him now. But Orbison is still not over his love and hopes he can hide the fact that he's still crying over her.
It's important that you acknowledge your hurt, but at some point, if you can't move on, you might want to seek help. It's not healthy for you to stay in this state forever.
6. I WILL ALWAYS LOVE YOU – WHITNEY HOUSTON
Sometimes life works out that you just can't be together. In this break up song, Whitney Houston is letting her lover know that the relationship can never be. Even though they can't be together, she wishes him the best in life and tells him that she will always love him. If you are in a similar situation, you can feel the angst as Houston gives it a voice that should touch you.
7. YESTERDAY – THE BEATLES
If your boyfriend broke up with you and you're not sure why, listen to "Yesterday". This song about breaking up is about that. Even though you might have thought everything was going great, it wasn't, at least from his point of view. Maybe you did something obviously hurtful and your boyfriend left you because of it, or maybe it was just something he felt (or didn't feel) and can't explain.
The feelings of blaming yourself and longing for a do-over—for yesterday – are understandable. The best thing for you to do is to learn from this and, next time, be more aware of how your partner feels in the relationship, too.
8. SOMEONE LIKE YOU – ADELE
If you've lost the love of your life, listen to "Someone Like You". This break up song lets you work through those feelings. It's about unrequited love. Adele sings of being deeply hurt as her true love has married another. She lets him know that she was terribly hurt but that she will move on. Her plan is to find someone just like the man she loved. She might. But the point is she sees herself moving forward.
9. YOU'RE SO VAIN – CARLY SIMON
So you fell in love with the bad boy, the alpha male, the guy who has everything and knows it – you're not alone. You knew this guy was probably a player, but you couldn't help yourself. He picked you, at least for a little while, and then when he felt wanderlust, he left. This song is sarcastic and conjures up all the bitter feelings you might have toward a man like this. The song became an anthem of sorts for a reason. It taps into feelings many people have.
10. YOU OUGHTA KNOW – ALANIS MORISSETTE
Who hasn't compared herself to the new love? Although this song is not in any way about healing from a bad break up, it helps you go through the feelings you have after a breakup: feelings of despair, feelings that you were wronged, and feelings of revenge.
Alanis Morissette tries to make herself feel better by telling him that she's younger than his new partner, reminding him that she would "go down [on him] in a theatre." She reminds him of his confessions of undying love to her that he did not keep. Morissette is still raw and angry. In this state, she will take her anger out on the next guy. So be aware of this in yourself, and try to move on.
11. UN-BREAK MY HEART – TONI BRAXTON
This song captures the desire you feel to have your man back. Toni Braxton sings about how sad she is. She describes her pain and feels as if she can never move on. She's pleading for her man. If you didn't want the break up to happen, you want your man back with every fiber of your being.
You might try to get him back using these tips. Or you need to address your feelings. You might feel as if you can't go on, but you can, and you will.
It's tough to go through a break up. But people listen to break up songs for a reason. Hopefully, these break up songs will help you get through that pain and will give you some food for thought, readying you for an even better relationship to come.