Being single is often difficult but, when you're single, it can be a good time to figure out who you are and to grow, which can be hard to do in a relationship. Being single can be a blessing or a curse, depending on how you look at it. And there is a variety of being single quotes that support this.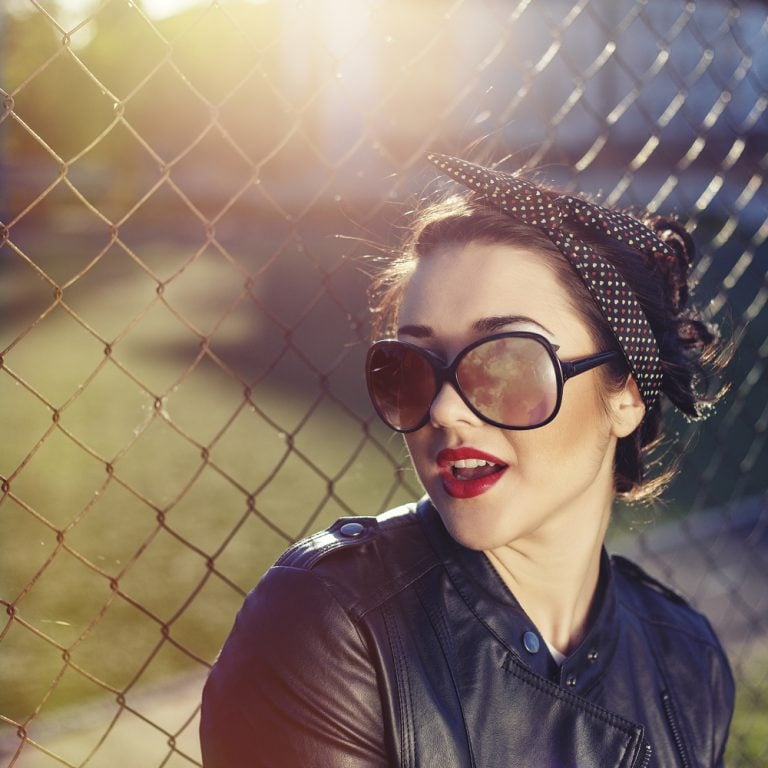 Here are 12 being single quotes and single life quote memes that should help.
1. "BEING SINGLE IS JUST LIKE BEING IN A RELATIONSHIP, EXCEPT I DON'T HAVE TO PUT UP WITH ANYONE'S BULLSHIT, AND I DO WHATEVER I WANT. BUT BESIDES THAT, IT'S PRETTY MUCH THE SAME."
If you're in a bad relationship that's more trouble than it's worth, such as when you are dealing with someone with anger issues or with someone who's needy or controlling (Read: 7 Signs of a Controlling Man), you'll be better off to be single, at least for a while. That's what this quote about being single is about. Use this time to figure out what you didn't like about the last relationship to make sure you don't pick the same type of person again.
2. "HOPE FOR LOVE, PRAY FOR LOVE, WISH FOR LOVE, DREAM FOR LOVE … BUT DON'T PUT YOUR LIFE ON HOLD WAITING FOR LOVE." —MANDY HALE
Prince Charming won't just come knocking on your door. You need to get a life by developing interests and hobbies, maybe somewhere you're likely to meet men, which is what this quote about being single means. If you don't meet men through your interests and hobbies, those things will make you more interesting to men you meet elsewhere. Get on with your life. People often meet the right person when they aren't even looking.
3. "I'M SINGLE. YOU'LL HAVE TO BE FREAKING AMAZING TO CHANGE THAT."
It's usually when you're self-confident and aren't looking for anyone that people want to be with you. And having this self-worth means that you won't just settle for the first guy who comes along. You'll make sure he's the right one before you commit to a relationship.
4. "I THINK IT'S VERY HEALTHY TO SPEND TIME ALONE. YOU NEED TO KNOW HOW TO BE ALONE AND NOT DEFINED BY ANOTHER PERSON." —OSCAR WILDE
This straightforward quote is important to remember once you do get into a relationship. It's easy for couples to start defining themselves as a couple. That's great to do, but you both need to have your own lives and identities apart from the couple identity. You don't want to lose yourself just because you're in a relationship.
It's important to have both a couple's identity and an individual identity. Don't give up your girlfriends because you now have a guy, and don't completely adjust your life to suit his.
5. "NOT SURE IF I'M SINGLE BECAUSE NOBODY LIKES ME OR BECAUSE I LIKE NOBODY."
Quotes about being single could give you the reality check you need. Maybe you're single because you're being too picky. Do you have a long list of must-haves made out? It's great to have a few that are deal breakers, but the longer your list, the more difficult it will be for you to get in a relationship.
Discover 6 reasons you're still single.
6. "WHEN YOU ARE FEELING SAD AND LONELY BECAUSE YOU ARE SINGLE, REMEMBER THAT THERE ARE A LOT OF PEOPLE STUCK IN BAD RELATIONSHIPS WHO WISH THEY COULD BE IN YOUR SHOES." —PAMELA CUMMINS
When you're single, you probably find yourself noticing happy couples all over the place, and that can be difficult to see. But it might not have occurred to you that many couples you see are miserable, but they are afraid to get out (Unsure how to break it off? Learn how to end a relationship). Instead of fantasizing that the grass is always greener, be thankful for what you have and that you're not in a bad relationship, which could be far worse than being single, which is what this single life quote means.
An unhealthy relationship isn't better than being single. More on unhealthy relationships here.
7. "I LIKE BEING SINGLE. I'M ALWAYS THERE WHEN I NEED ME." —ART LEO
Quotes about being single can help cheer you up. It's important to learn to rely on yourself. Ideally, you'll have a partner whom you can rely on as well. But knowing that you can be fine alone helps you not to become needy in a relationship.
8. "AS A SELF-DESCRIBED IDEALISTIC, I NEVER CONSIDER MYSELF AS SINGLE. I LIKE TO SAY THAT I'M IN BETWEEN ROMANCES AT THE MOMENT." —CARL HENEGAN
The positive attitude in this being single quote is a great way to let people know that they don't need to feel sorry for you or to fret that you're lonely. You don't want negative labels attached to you. People tend to prefer to be around positive people. So by making a kind of joke about your single status, you'll put people at ease, and that might make it easier for you to be in that next romance again.
9. "NOT SURE IF I PREFER BEING SINGLE OR IF IT'S BEEN SO LONG I JUST DON'T CARE ANYMORE."
If you can relate to this quote, you're probably in a rut, so this quote about being single can help. And you might even be a bit depressed. It's time to take some affirmative action. Make yourself get out and meet people. Join a group, or let a friend know how you feel. You need to act to change what's going on. It might be difficult at first, but after you start making an effort to be more social, you just might meet Mr. Right.
10. "MARRIAGE IS A GREAT INSTITUTION, BUT I'M NOT READY FOR AN INSTITUTION YET." —MAE WEST
Being single quotes can be funny. Mae West, an iconic character and sex symbol, let the world know that woman can have it all, even while they're single. The quote was meant to be funny and was part of West's persona, but it does show that marriage is not for everyone and that some women actually prefer being single.
So why do people still get married? Find out now!
11. "FROM NOW ON I'M A STRONG, INDEPENDENT, SINGLE WOMAN, AND I FOCUS ON MYSELF ONLY. OH LOOK, A GUY!"
You might know that you should focus on yourself and develop your own interests while you're single. And you should continue to have your own friends and interests when you're in a relationship. More relationship advice here.
But just knowing you should be doing that and telling people that's what you're doing isn't enough. Don't fool yourself by just saying what you think you need to say, and then doing the opposite. Think about what it takes to focus on yourself, and then take a positive step to make that happen.
12. "IF YOU HAVE TO ASK SOMEONE TO CHANGE, TO TELL YOU THEY LOVE YOU, TO BRING WINE TO DINNER, TO CALL YOU WHEN THEY LAND, YOU CAN'T AFFORD TO BE WITH THEM." —SLOANE CROSLEY
Quotes about being single can help you pick the right guy (Is he the one? Find out!). Getting in a relationship while thinking you can change someone is not the way to go. It will take too much out of you, and there's no guarantee you will be able to change this person, anyway. Part of dating is finding someone you want just the way they are. If you look at this person as a work in progress, it's probably better to keep looking.
There are lots of quotes about being single, and they come from many points of view. When you're feeling down, these being single quotes can make being single easier, and they can reassure you that single is worth it when you're working on yourself.