When people have amazing relationship or have their hearts broken, it can lead to some amazing insights about love that are recorded for posterity. Here are twenty famous quotes about love and what it means to your life: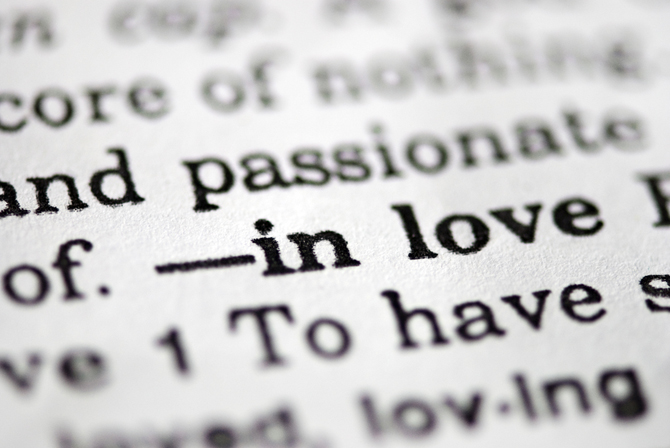 FAMOUS LOVE QUOTES
Feeling blue after a breakup? These quotes might be more up your alley!
1. "Any man who can drive safely while kissing a pretty girl is simply not giving the kiss the attention it deserves." – Albert Einstein.
This is such a fun famous love quote! If your partner can't pay enough attention to you to kiss you properly, something is just not right. This video guide will help you give him a kiss he'll remember.
2. "Love is always patient and kind. It is never jealous. Love is never boastful or conceited. It is never rude or selfish. It does not take offense and is not resentful. Love takes no pleasure in other people's sins, but delights in the truth. It is always ready to excuse, to trust, to hope, and to endure whatever comes." – Unknown.
This famous love quote has great rules no matter what kind of love you're talking about.
3. "You don't love someone because they're perfect, you love them in spite of the fact that they're not." – Jodi Picoult.
Looking for perfection only leaves you lonely is the theme of this famous love quote.
4. "She loved him because he had brought her back to life. She had been like a caterpillar in a cocoon, and he had drawn her out and shown her that she was a butterfly." – Ken Follett.
This famous quote about love means when you're with the right person, you become the person you're meant to be. See if he's the right man for you!
5. "Being deeply loved by someone gives you strength, while loving someone deeply gives you courage." – Lao Tzu.
The theme of this famous love quote means that we're able to do so much more when we love and are loved in return.
6. "To love at all is to be vulnerable. Love anything and your heart will be wrung and possibly broken. If you want to make sure of keeping it intact you must give it to no one, not even an animal. Wrap it carefully round with hobbies and little luxuries; avoid all entanglements. Lock it up safe in the casket or coffin of your selfishness. But in that casket, safe, dark, motionless, airless, it will change. It will not be broken; it will become unbreakable, impenetrable, irredeemable." – C.S. Lewis.
Love leaves us open to hurt, but not loving makes us less human.
7. "Love is that condition in which the happiness of another person is essential to your own." – Robert A. Heinlein.
This famous love quote says we never want the people we love unhappy, and sex can help!
8. "Darkness cannot drive out darkness: only light can do that. Hate cannot drive out hate: only love can do that." – Martin Luther King Jr.
This is a famous love quote for people on opposite sides of a problem.
9. "I can conquer the world with one hand as long as you are holding the other." – Megan Smith.
Having the right person by your side makes everything possible.
10. "I'd rather have bad times with you, than good times with someone else. I'd rather be beside you in a storm, than safe and warm by myself. I'd rather have hard times together, than to have it easy apart." – Luther Vandross.
Being with someone you love is always better than being apart is the gist of this famous quote about love.
11. "You don't love someone for their looks, or their clothes, or for their fancy car, but because they sing a song only you can here." – Oscar Wilde.
This famous love quote says if you're with someone for what they have, you're doing it for the wrong reasons.
12. "Love never dies a natural death. It dies because we don't know how to replenish its source. It dies of blindness and errors and betrayals. It dies of illness and wounds; it dies of weariness, of witherings, of tarnishings." – Anaïs Nin.
Every relationship takes maintenance, no matter how strong or how long you've had it. Check our our relationship advice for tips!
13. "You know you're in love when you can't fall asleep because reality is finally better than your dreams." – Dr. Seuss.
This famous love quote means even though you have ups and downs in your relationship, in the long run, being together with someone you love is always much better than being alone.
14. "Love lets you find those hidden places in another person, even the ones they didn't know were there, even the ones they wouldn't have thought to call beautiful themselves." -Hilary T. Smith,Wild Awake.
Love lets us see ourselves through our lover's eyes and accept the dark, ugly places we don't love in ourselves.
15. "When two souls fall in love, there is nothing else but the yearning to be close to the other. The presence that is felt through a hand held, a voice heard, or a smile seen. Souls do not have calendars or clocks, nor do they understand the notion of time or distance. They only know it feels right to be with one another. This is the reason why you miss someone so much when they are not there— even if they are only in the very next room. Your soul only feels their absence— it doesn't realize the separation is temporary." – Lang Leav.
This is such a beautiful explanation of why we miss our loved ones while we're apart! Make sure he does miss you with these tricks.
16. "Lots of people want to ride with you in the limo, but what you want is someone who will take the bus with you when the limo breaks down." – Oprah Winfrey.
When you've got a real love, the situation you're in doesn't matter nearly as much as who you're sharing it with.
17. "When you realize you want to spend the rest of your life with somebody, you want the rest of your life to start as soon as possible." – Nora Ephron, When Harry Met Sally.
Sometimes other people in our lives aren't as thrilled as we are when a relationship seems to proceed faster than they're comfortable with. Just remember, love doesn't follow a set schedule, and you may be okay having sex on the first date.
18. "It takes courage to love, but pain through love is the purifying fire which those who love generously know. We all know people who are so much afraid of pain that they shut themselves up like clams in a shell and, giving out nothing, receive nothing and therefore shrink until life is a mere living death." – Eleanor Roosevelt.
Don't shut yourself away when you've been hurt. There is still someone out there waiting for you whose life you'll make complete.
19. "Love takes off masks that we fear we cannot live without and know we cannot live within." – James Baldwin.
We're all afraid of letting people in too close, but love makes us reveal the true self we hide away inside.
20. "I didn't fall in love with you. I walked into love with you, with my eyes wide open, choosing to take every step along the way. I do believe in fate and destiny, but I also believe we are only fated to do the things that we'd choose anyway. And I'd choose you; in a hundred lifetimes, in a hundred worlds, in any version of reality, I'd find you and I'd choose you." – Kiersten White.
This famous quote about love means when love is real, you'd go through anything to keep it, no matter how arduous a journey.
Love these quotes about love? Check out these quotes with images, these cute quotes and some inspirational sayings about love!
Though love can be both beautiful and painful, everyone has it at some point in their life. Whether famous, common, extraordinary or everyday, love touches all our lives.