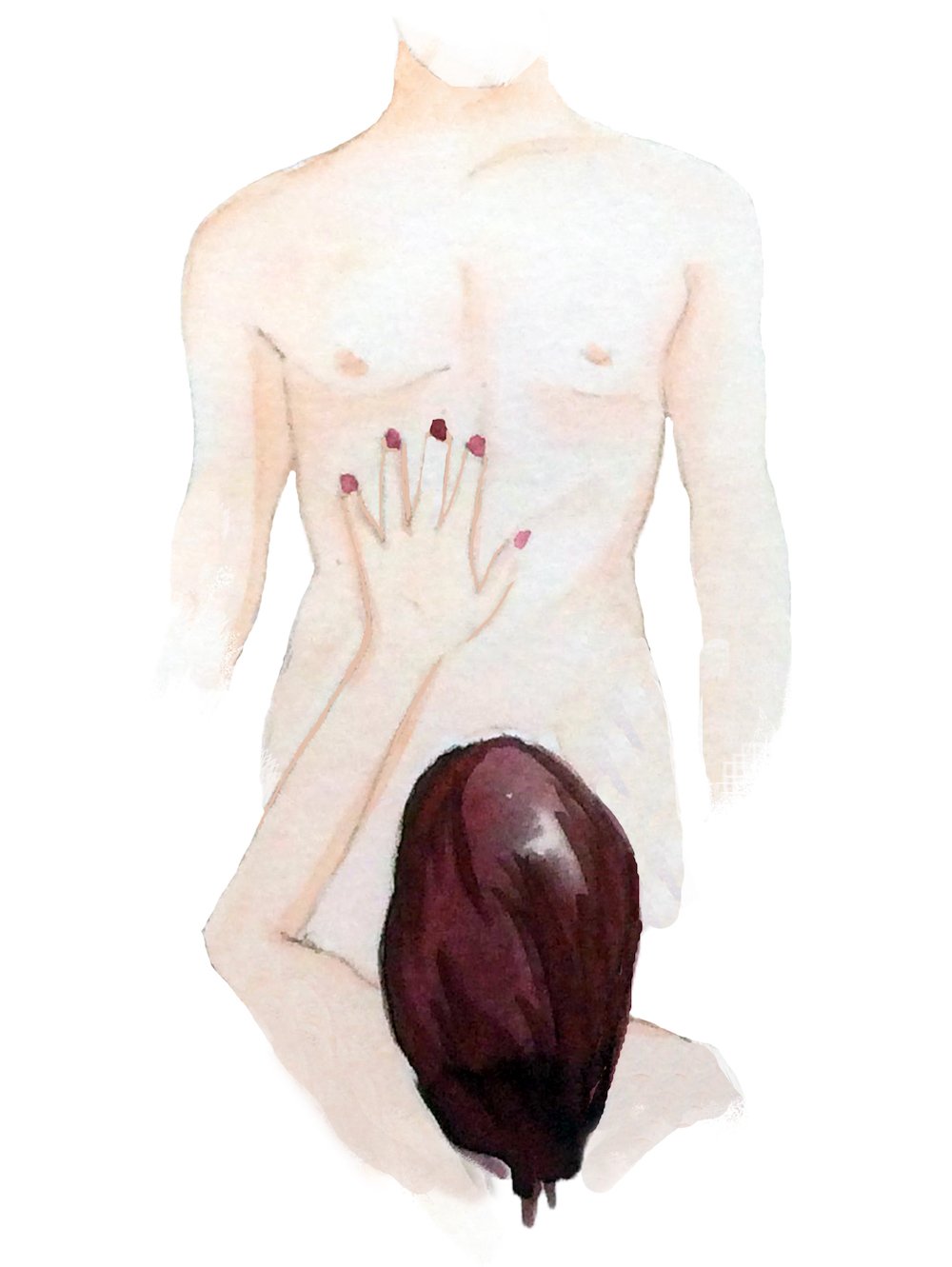 On this page, you're going to learn powerful ways to build up to your blow job, AND you're going to learn 27 wonderful, orgasm-inducing blow job tips that will make your man's eyes roll back into his head with pleasure.
Building Up To Your BJ – Teasing & Tantalizing Your Man
Some men are ready and eager for sex or a blow job 24/7. But this isn't true for all of them. In fact, some guys take a lot of coaxing just to turn them on and get them in the mood, and as your man ages, this becomes more and more of an issue [1].
Here are a few different ideas you should use to get him worked up before you even get physical with him:
Sexy Selfies – Sending your man a sexy selfie while he is at work or is in the gym is the perfect way to turn him on and get him ready for fun times ahead. Using an app like Snapchat is best if you don't want to worry about the photos being stored on your phone.
Dirty Texts & Sexting – While your man is at work or is just out of the house, try sending him some dirty texts, letting him know about what's on your mind and what you are planning for later. It can be something filthy like, "I can wait to feel you explode in my mouth tonight." Or it can be something a little more reserved like, "Can't wait to see you later…and my lips can't wait either ;)" Or you can describe in detail the blow job idea you've just learned and are going to perform on him.
Out & About – If you are both out in public together or at a dinner party where you can't possibly be intimate, then it's the perfect time to lean across and whisper something in his ear to get him thinking about what you've got planned for later. The Dirty Talking Guide will give you step-by-step advice, examples, and tips on what to say to tease, tantalize, and amp up the sexual tension with your man.
A General Guideline For Tantalizing Him – Often, guys get turned on by a lot of things that many women don't find arousing [2], so keep this in mind when you are coming up with your own ideas and tactics to tease him and build up to a blow job.
This explains why your guy may love seeing a picture of you naked, even though seeing a snap of him naked doesn't do much for you. It also explains why you might get crazy horny when reading erotica, while it might put your man to sleep. In other words, just because something turns you on, it doesn't mean it will turn him on, and vice-versa.
His Turn Ons – Your man may have certain turn-ons and triggers specific to him that massively ramp up the sexual tension and his anticipation. They could be literally anything from:
Reminding him of some very hot sex you've had together.
Whispering some "trigger" word or phrase in his ear.
Sensually touching specific parts of his body.
Looking at him in a certain way.
The key is knowing and understanding these specific turn-ons of his and then using them to get his mind thinking, longing for what you have planned later.
A Long Build Up – You can spend an hour teasing, tantalizing, and slowly building up to your blow job or… You can spend days doing it.
If you aren't going to see your man for a while, you can start sending him dirty texts, sexy pics, and stories detailing what you plan on doing to him a number of days before seeing him.
The entire time, he'll be thinking of you, desperate for what awaits.
Not only will your man be eager for a blow job, but you may find that these things work to get you horny, too. Learn the things that our readers do to get horny.
Fellatio Foreplay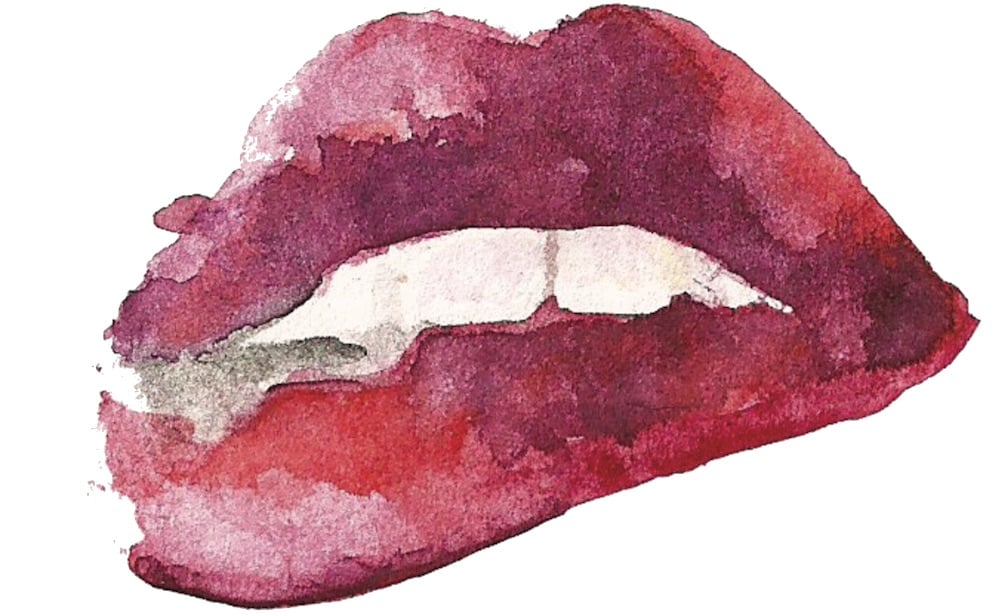 It may be surprising to hear, but men love foreplay to be drawn out significantly longer more than most women think [3], even if most men get turned on quicker than most women [4]. So, while giving him a quickie BJ can be super hot for both of you (like say sneaking away for a few minutes at a party), you'll find that a slow, teasing build-up is going to result in your man blowing a bigger load [5]…and a bigger smile on his face.
This is probably the most powerful, but also the most overlooked blow job tip you can learn. With this in mind, here are a bunch of great "fellatio foreplay" tips that you can use before giving your man head:
Hand Massage – This one is probably the easiest to get right. While you are kissing him or just talking to him or while you're just physically close to him, put your hand on his crotch. So your hand should be resting on his briefs or his trousers. To make it smooth, start by first placing your hand on his leg and moving it up from there. Then just softly start massaging his penis and testicles outside of his trousers/briefs.
It's as simple as softly running your hands over this area, but you can also get a little more aggressive by softly grabbing and squeezing his cock and balls and then releasing the pressure.
After massaging him for a few minutes, help him take off his trousers and briefs.
Then just keep doing what you were doing, running your hands over his manhood. If you like, you can also softly trace your fingers up and down his dick and around his balls.
Talking To Him On Your Knees – Another great blow job idea to build up to giving your man head is talking to him while on your knees.
You can start off with something simple like, "So what do you want me to do now, baby?" while holding his penis in your hands…you can be sure that he's going to ask you to give him a blow job. He might even give you a tip for a great blow job that lets you know how he likes it!
As you become more confident and see his enthusiasm, you can start expanding your dirty talking, by
Telling him how much you are enjoying giving him oral sex.
That you can't wait to taste his cum.
How giving him a blow job turns you on.
Of course, you can also talk dirty throughout your blow job too. The Dirty Talking Guide will teach everything you need to know about talking dirty.
So Close – Another bj tip you can do to build up to your blow job is to work around his manhood first. So instead of just taking him into your mouth and giving him a blow job, you could:
Kiss around his crotch and groin.
Gently massage his balls using your tongue.
Softly "tickle" his testicles with the tips of your fingers.
Run your nails over his ass cheeks.
The Kiss Trail – A red hot blow job tip that allows you to move smoothly from kissing your husband to taking him in your mouth is to work slowly down from his lips to his penis by kissing your way down. So you can move from his lips to his neck to his chest to his stomach until you reach his groin area. Of course, this works way better if he is naked.
Along the way, you can pay attention to his most sensitive spots.
Read More: The Most Important Erogenous Zones.
Should You Start Fast or Slow – It can be incredibly hot to rip your man's pants off, and immediately take his penis in your mouth, working furiously to bring him to orgasm without much build up at all.
Sometimes we don't have time for foreplay or may even risk getting caught. That's one reason why people love quickies!
On the other hand, it can also be super satisfying to tease him and slowly work up to your blow job, making your man squirm and beg you to hurry up as you spend minute after minute grazing and barely touching his penis before you finally take him into your mouth.
Both of these build ups can be hugely satisfying to your man, despite being so very different.
The key is applying them correctly to each situation, AND…
Making sure you don't rely on just one tip for a great blow job.
Of course, you can try out any of the 22 foreplay techniques from this post to keep things varied.
So, the next time you are about to go down on your man, think:
What will he find more satisfying:
When you use a long, slow, drawn out build up where he is practically begging you to hurry up, or…
When you don't have time for a build up, because all you can think of is taking him in your mouth.
Now let's learn what blow job tips will drive your man wild…
Tips for a Good Blow Job
You're both ready for the main event, now what do you do? Try these bj tips!
Flick The Frenulum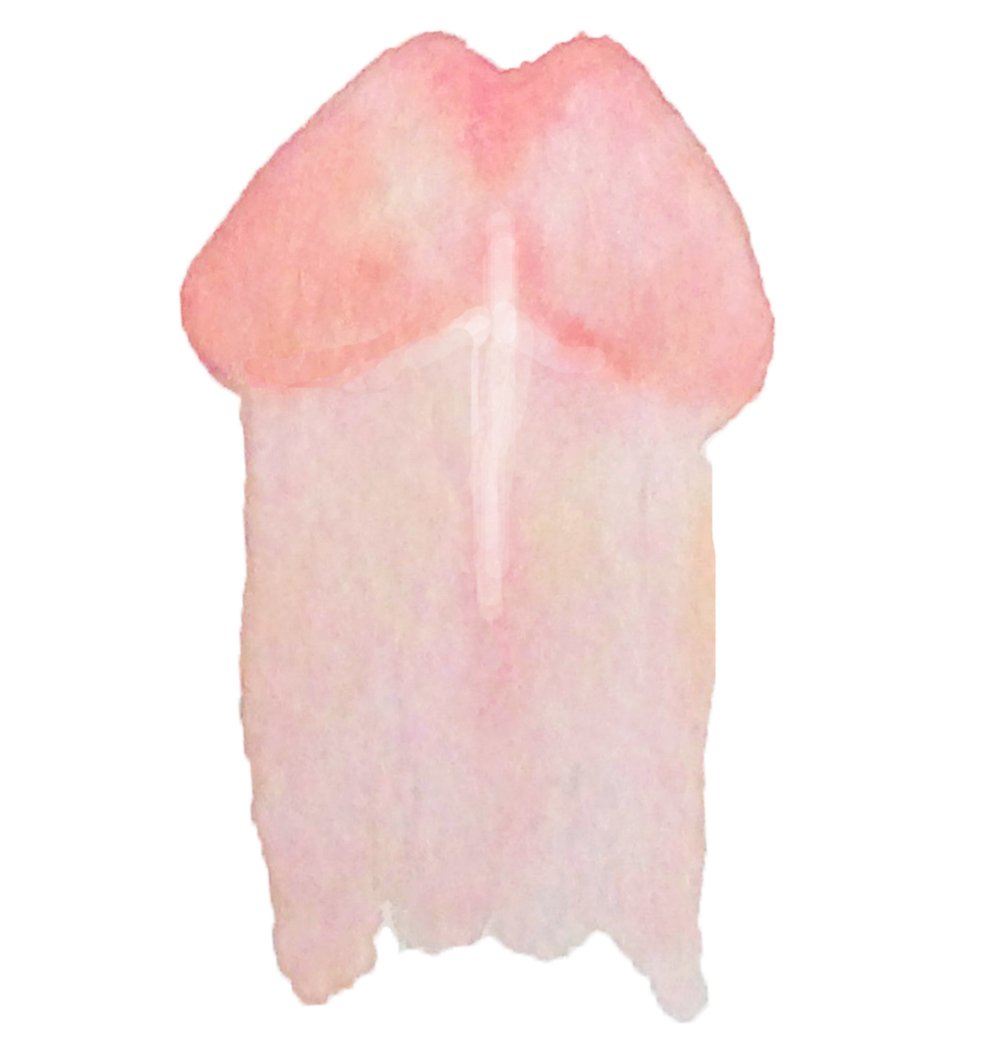 For many men, the most sensitive spot on their penis is their frenulum. The frenulum is the underside of the tip of their penis, where the glans joins his shaft [6].
An intensely pleasurable blow job tip that you can use on him is to use the tip of your tongue to apply a gentle flicking motion to it. While you are naturally going to stimulate his frenulum while sucking him (learn tips on sucking here and here) or just licking his penis (learn some oral sex licking techniques here), this technique is different as you will be focusing all your stimulation on a very specific point on his penis.
Flicking his frenulum can be the perfect way to start off your blow jobs before taking his entire dick in your mouth. You can flick it up-and-down, side-to-side, in circles, or by doing a combination of all three.
Bear in mind that if your man has been circumcised, there is a chance that his frenulum has been removed [7].
Blowing Him
Many women are so anxious at the thought of giving head to their man that they just get straight to it with little or no build up and with no teasing. It's like they are focused only on making him ejaculate and getting that sperm out of him.
Gently teasing your man and building up the sexual tension, so that he is practically begging you to blow him is vital if you want to take your blow jobs from good to great.
Another great way to amp up the sexual tension and have him squirming in delight is to lick him gently, making sure to use lots of saliva and then blow on the wet patch you've created. Blowing on the wet patch creates a cooling sensation that is great for teasing your man and making him moan with pleasure.
Try doing this for about a minute before you take him into your mouth.
Kiss, Kiss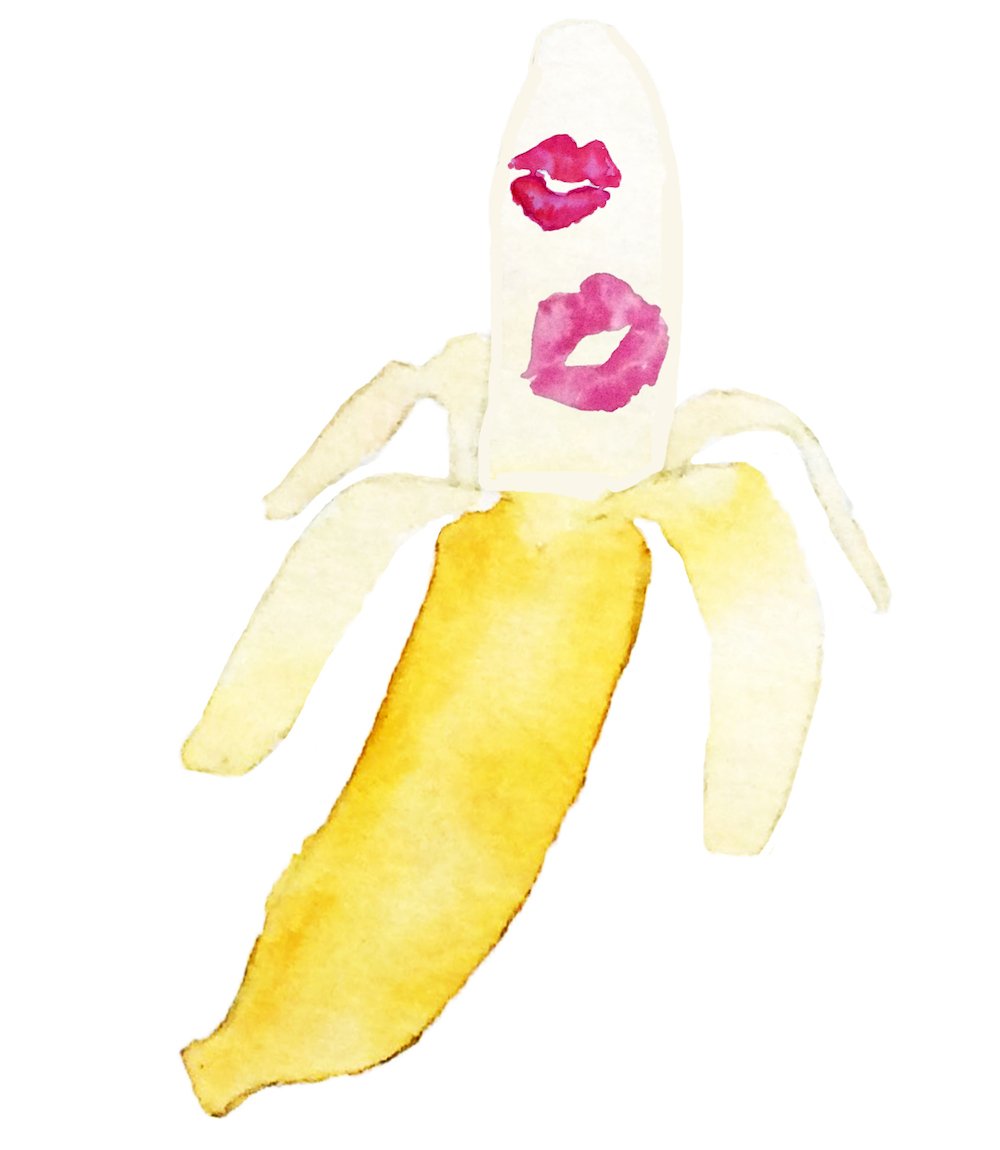 Another great way to start off your blow job is by kissing his cock all over. Kissing is great if you like taking things slowly and teasing your man.
You can kiss his penis any way you want, but it will be a lot easier when you use your hand to hold it in place while you kiss it. There are multiple different ways to kiss his penis, from giving him small, quick 'pecks,' to giving him longer, more intense kisses. He'll especially love it if you give him extra wet, sloppy kisses. Don't be surprised if you can see precum or semen dripping from his cock at this stage.
You can also use this precum to wet your lips.
Kissing him is a fabulous way to pull back if you feel him getting close to climaxing and want him to wait a little longer before reaching orgasm. It will also give your jaw a rest if you find it getting tired from having him in your mouth.
The Thing With Teeth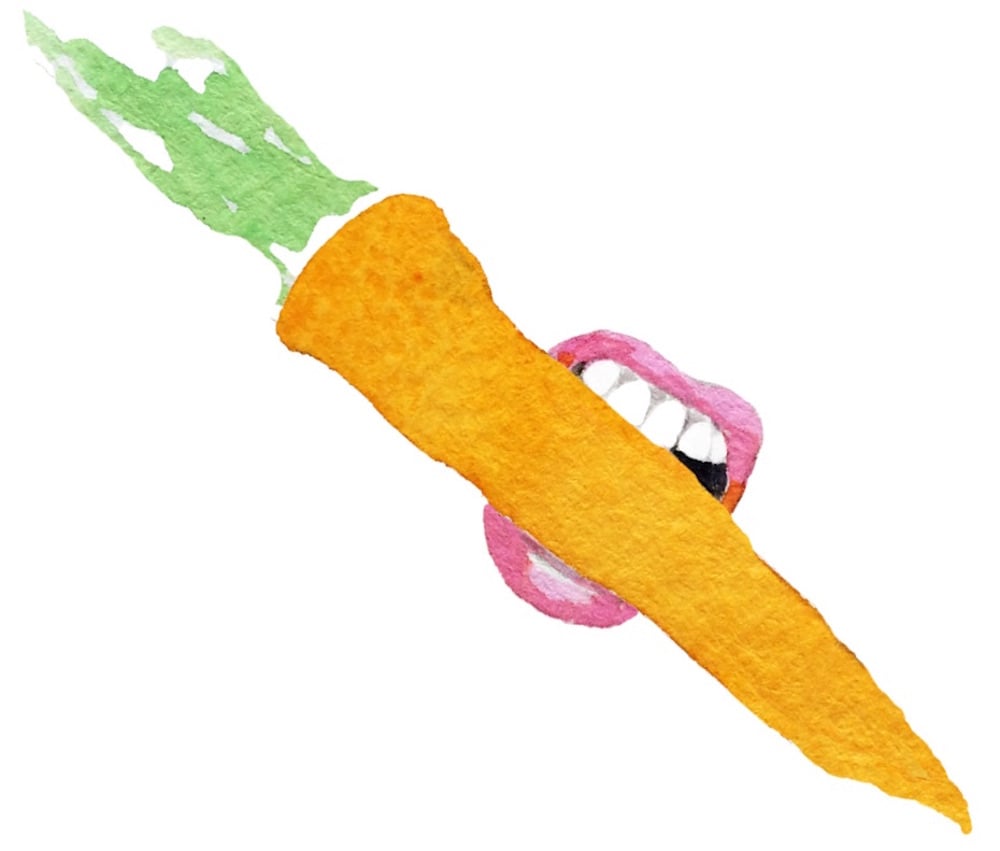 You already know how sensitive your boyfriend's penis is, especially the underside of the head [8]. For pleasuring it, this is obviously a good thing…but if you apply too much pressure, or you are too rough with it, then you're going to hurt your man. It's the same for your clit and vagina if you are masturbating, or your man is going down on you. 
Just imagine how sore it would be if your boyfriend had nails that were constantly catching on you…or worse, can you imagine how painful it would be if he started using his teeth on you as he was licking you out and performing cunnilingus. It would be agony!
The only mandatory blow job tip when giving your man oral sex is that you absolutely must not use your teeth on him. It can completely ruin an otherwise fantastic BJ.
But what if he is particularly well endowed…or you have a small mouth?
In situations like this, it can be almost impossible to avoid using your teeth as you take him into your mouth. The first thing you can do is to wrap your lips around your teeth so that your lips act as a soft barrier. The second thing is focusing on techniques where you don't take him into your mouth like these ones or by giving him a handjob (learn everything you need to know about hand jobs in this guide).
Side note: There is a small percentage of men that enjoy it when you use your teeth and apply a tiny bit of pressure on his penis, using an almost featherlight touch on him. My advice is never to try this UNTIL your man mentions it himself.
Related: Why 92.6% Of Women Like Giving Blow Jobs [1,114 Woman Study]
Which Blow Job Position Is Best?
The position you use to give your man a blow job can be incredibly important…or not at all.
Here's what I mean:
Submissive Positions – If you want to act submissive for your man when you blow him, then getting down on your knees or been pushed down by him, while he remains standing can feel quite submissive while your man feels dominant.
Looking up and making eye contact with him while on your knees can intensify this feeling of submission.
Having your hands cuffed behind your back, giving your man more control over you, can ramp this submissive feeling up to the max.
Dominant Positions – Of course, you could push your man down on the bed, so that he's lying down on his back. Then you straddle his head/shoulders and slowly lower yourself onto his mouth, commanding him to, "Lick It!" Finally, you lean forward to return the favor and start giving him a blow job in the 69 position.
To intensify this feeling, you can reach behind to his head, grab his hair, and pull him in towards your pussy.
Or you could tie his arms to the bed.
Exotic Positions – Alternatively, to spice up oral sex, you could just use a position that you've never used before.
The point that I'm trying to make is that the position you give your man a blow job in can add a lot to his pleasure (and yours too!).
The position you use becomes increasingly important if your man is someone who gets turned on visually…and as you already know, a lot of guys are visual animals.
Speaking of being visual…
Mirrors – Another great way to add to your man's visual experience is to use a mirror.
There's no need to install a custom ceiling mirror above your bed, but…
Think about giving him a blow job in front of a regular wall mirror or even in front of a large window or glass shower door where he can see your reflection.
Most Vital Blow Job Trick
Chapter 1, talked about the importance of feeling comfortable when going down on your man if YOU want to enjoy yourself.
This next blow job trick is an extension of that principle. You see..
According to one study, the average erect penis size is around 5 inches (12.9cm) long [9] while another study finds the average erect penile length closer to 5.6 inches (14.15cm) [10], and previous studies pegged erect penis length over 6 inches [11] (this might surprise many men; up to 85% of them overestimate average penis size [12]).
Now…
The depth of the mouth from lips to the throat can vary with the size and shape of your jaw. Some estimates put it around 3 or 4 inches in depth. You can figure yours out by using a dildo and seeing how far you can insert it!
Doing the math…
This means that if you take your man into your mouth, down to the base of his penis, then he's going to hit back of your throat and trigger your gag reflex. This isn't a problem if you don't have a gag reflex, but most of us have a super-sensitive one.
Magic Hand Trick – The trick you need to use to prevent him from triggering your gag reflex is to START your blow job by placing a hand by the base of his penis, so you can control how deep you take him.
If he is particularly well endowed, then you can wrap a few fingers around the base so that you can only take a small section of his penis into your mouth; otherwise, you can just place your hand near the base of his penis or even on his thigh.
This immediately means you can forget about gagging and can instead focus on giving him more pleasure.
Giving Feedback With A Dick In Your Mouth
As I mentioned before, most guys are visually turned on, but what you may not know is that they adore hearing your blow job too.
How can he hear your blow job?
Through your licking, slurping, kissing, breathing and moaning
I'm not talking about making loud, fake sounds as you take his penis in and out of your mouth.
What I'm saying is that most guys love hearing the sounds you naturally make during your blow job. In fact, the noises women make can help their partners orgasm [13].
So if you happen to make a lot of noise slurping on his penis and gasping for breath after deep throating him, don't think for a minute that it's turning your man off. Men love this.
And…
If you are enjoying yourself during the blow job, feel free to moan your pleasure, even with him in your mouth.
The Initiation
Who usually initiates things sexually? You or your man?
Think about this for a minute.
If both of you prefer when the same partner initiates every time, then great!
However, most guys prefer when there is a bit of variation…Sometimes he is the initiator, and sometimes you are the person initiating things.
Try to be mindful of this in your relationship, as it can be really hot for your man when you wake him up to a surprise, morning blow job (or you may prefer morning sex, instead).
Equally, it can be intense when he grabs you, pushes you down to your knees, and unzips his pants.
In short, sometimes let him start things off; other times, you should be the one who initiates things.
The same goes for other sexual activities. Discover 9 ways to initiate sex.
The Don'ts Of Good Blow Jobs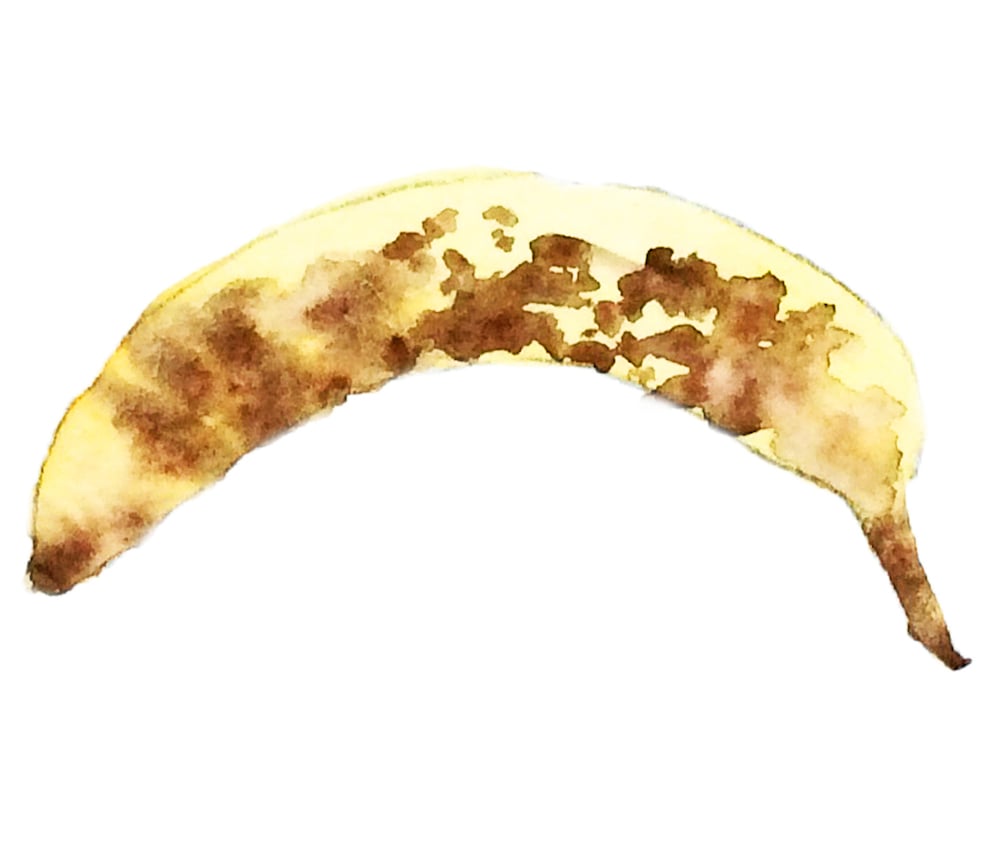 I hope that from reading this chapter of the Blow Job Guide (click here for the other chapters of the Blow Job Guide) that you see just how easy it can be to give your man a great blow job. There are a vast number of different blow job tips you can use to give him intense pleasure.
But before you go out and start using these blow job tips, there are a few vital aspects of blow jobs that you should know to ensure that you don't do anything that will hinder your oral sex skills or lessen the pleasure you give your man…
Teeth – I've already mentioned the problem with accidentally using your teeth earlier in this article. Please refer to this section to understand the best ways to avoid accidentally using your teeth on him.
Expecting Payback – it has been mentioned before in Chapter 1 of the Blow Job Guide, but it's so important that I'm going to say it again…
In the ideal world, every partner would selflessly provide their loved one with endless pleasure, never asking for anything in return. Of course, this is a little unrealistic and unworkable in the real world. However, you should never see love making (or blow jobs!) as something you only do in order to receive an equal amount of pleasure in return.
Sex is not a tit-for-tat exercise.
To Control – Using these bj tips or sex as a weapon and method for controlling your man is a recipe for disaster. If you start withholding sex to try to get your husband to do something, then both of you are going to develop a negative attitude towards all things sex very quickly. Equally, promising to give him a blow job only if he does this or that is going to foster an unhealthy situation for your sex life.
Of course, this advice does not apply to roleplaying scenarios in which you try to "break" your man or get him to give up a secret by teasing and tantalizing him.
Lack Of Variation – An obvious, but often forgotten blow job "don't" is a lack of variation. Just like performing the same tasks over and over at the office make for a dull, boring workday, this is also the case for your sex life. In fact, studies have shown that while both men and women enjoy new sexual experiences, men have a higher preference for new and exciting sexual stimulation [14], so why not give it to him!
In other words, if you just use the same two techniques on your man every Saturday night, then he's going to stop looking forward to it. The key is using enough variation in your oral sex repertoire to keep him on his toes. However, too much variation can be a bad thing too…
Too Much Variation! – Every day you're learning more and more sex tips to give him powerful orgasms. You may think that you should try something completely new on him every day while forgetting about the blow job tips that you've previously used to pleasure him.
Too much variation is NOT a good strategy if you want to have a fulfilling sex life. It's like redecorating your house every six months and throwing out all the furniture and decorations that you like, along with the furniture and decorations you don't like. But why throw out what you do like? Of course, you should keep the stuff you like.
In short, make sure to try new blow job ideas, but don't forget about the blow job tips that are already working great.