You are about to learn 31 profoundly satisfying blow job techniques that will leave your man in a state of orgasmic bliss. This page is Chapter 3 of the Blow Job Guide, you can go back to Chapter 1 here here and Chapter 2 here here when you have finished on this page. Now let's learn some blow job techniques to make your man's eyes roll into the back of his head and his toes curl in pleasure…
LICK, LICK, LICK IT
Licking his penis is a powerful blow job technique for beginning your blow job. It serves as a sort of oral sex foreplay that will build sexual tension and have him begging you to take him in your mouth…which is exactly what you want.
Licking his cock is super easy. At it's simplest, you just need to hold his penis in your hands and use your tongue to lick it. You'll find that licking him from the base to the tip is easiest. But don't stop here, there are bunch of other licking techniques that you can use:

Focus on the Tip – According to one study, the top part or glans of your man's penis[1] is the most sensitive part, specifically the underside of his glans[2], but if your man is circumcised then it will be slightly less sensitive. Try focusing of licking the tip of his penis (the glans) using the least amount of pressure possible. Many guys report this being their absolute favorite blow job technique. You can even try doing this for your entire blow job until he comes. More on this here.
The Topside of your Tongue – The top side of your tongue provides the most stimulation thanks to your taste buds. So focus on using this side when licking him.
His Balls – Don't forget about his balls. His balls are as sensitive as his penis, and for some guys, even more sensitive. You can simply lick them, but I describe many other ways to stimulate his balls for maximum pleasure here.
Anilingus – There are two other excellent locations besides his penis and balls that can massively add to his pleasure and make him see you as an oral sex goddess even if they are not strictly part of a regular BJ.
His perineum or perineal raphe, the rough patch of skin located just behind his balls as well as his anus contain a lot of nerve endings [3]. Some guys adore having these two areas licked and stimulated while others don't like it at all. It's a personal preference, and it all depends on your man. Tonguing these areas, up and down or in a circular motion is an awesome way to stimulate them. This technique is called anilingus, and you can find out more about it here.
One vital blow job technique to keep in mind when licking his dick during a blow job, is that:
Wetter Is Better
So try to produce as much saliva as possible. If you are having trouble producing enough, then you may want to try using a good edible lube as well
JUST THE TIP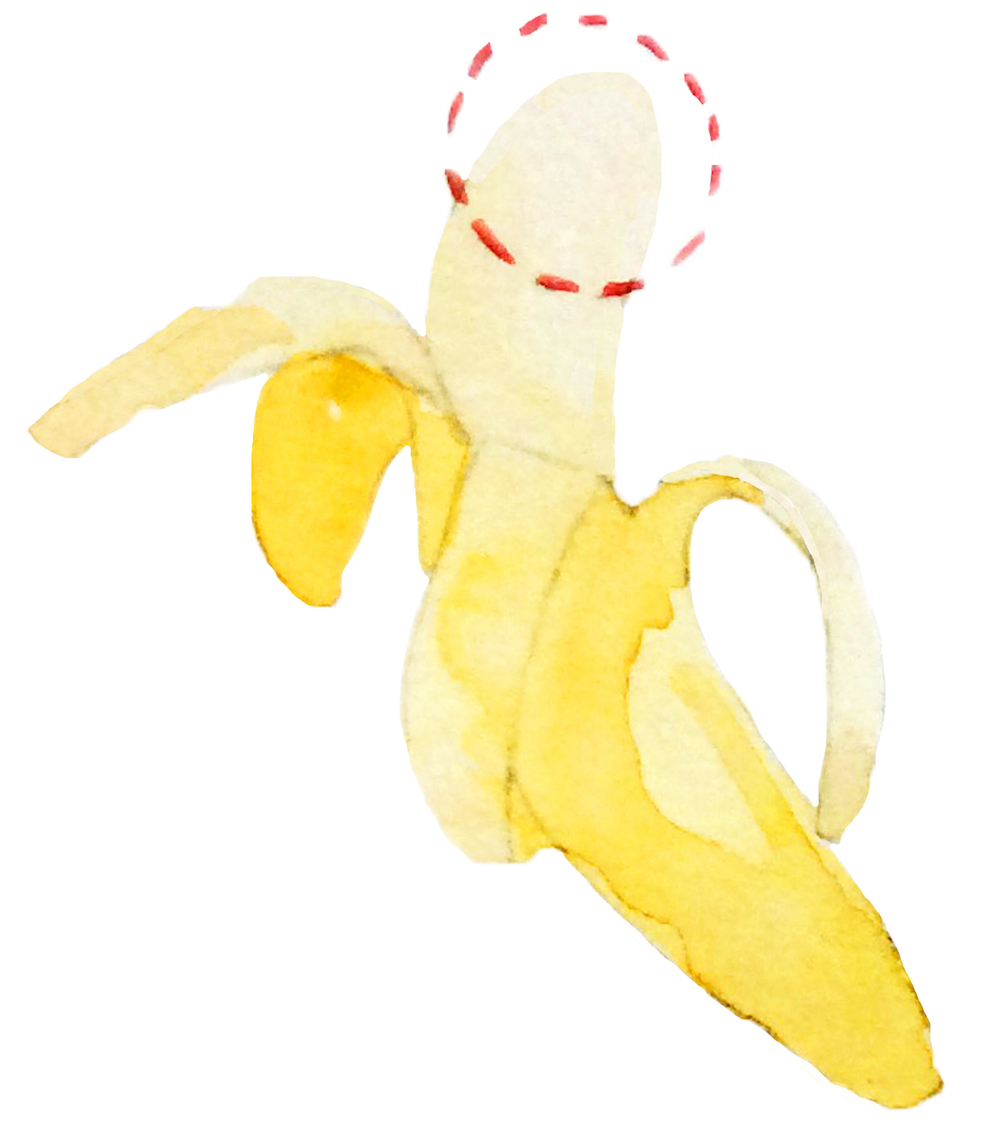 As I mentioned in this section in Chapter 2 of the Blow Job Guide, the tip of your man's penis (the glans) is by far the most sensitive spot on his penis, particularly the underside. The female equivalent is the clitoris. So focusing your attention on the tip of his penis is going to work well to push him over the edge in the most intense and pleasurable way possible.
There are a number of different techniques you can use to pleasure the tip of his penis.
Kissing – Kissing the tip of his penis is a fabulous technique to start off your blow job and draw out the length of it…perfect if you like seeing and hearing your man squirm in beautiful agony. Kissing his penis and balls is easy, just think back to how you kiss him normally (on the lips)…
Purse your lips together and give him small "pecks"
Open your lips slightly so that you can gently squeeze the top of his penis between them.
With saliva on your lips, gently run them over his penis.
Use your lips to gently suck on the top of his penis.
The Twister – Using your tongue and lots of saliva, you can perform a ultra-pleasurable and satisfying blow job technique I like to call the Twister. While holding his penis steady in one or both hands, start making a slow circular motion with your tongue around the top of his penis. You can alternate direction and speed to add some variety, but this blissful blow job technique alone is enough to give him a thrilling blow job from start to finish.
Deep Throat – Deep throating your man, is more advanced blow job technique, but when done right, it can deeply gratify and sexually satisfy your man. This extra pleasure is thanks to the back of your throat. As you take him deep into your mouth, eventually your tonsils and the back of your throat will come into contact with the tip of his penis.
The slight spasming of your throat (thanks to your gag reflex) will make it more enjoyable and stimulating for your man, along with the fact that the rest of your mouth and tongue will be stimulating the shaft of his dick. 
Slip Inside – A less advanced fellatio technique that is almost as effective at providing him with intense delight and stimulation as deep throating him is using the inside of your mouth. By taking him into your mouth and pressing/rubbing the tip of his penis against the inside of your cheek and tongue, you have another tool for your blow job arsenal.
Fingers & Hands – Using your fingers and hands is not necessarily a blow job technique. However, using them is a great way to give your mouth and jaw a break. With plenty of saliva or lube, try gently running your fingers over and back the top of his penis and listen as he uncontrollably groans in pleasure. You can learn more handjob techniques to give your man from the in-depth Hand Job Guide here.
THE UP & DOWN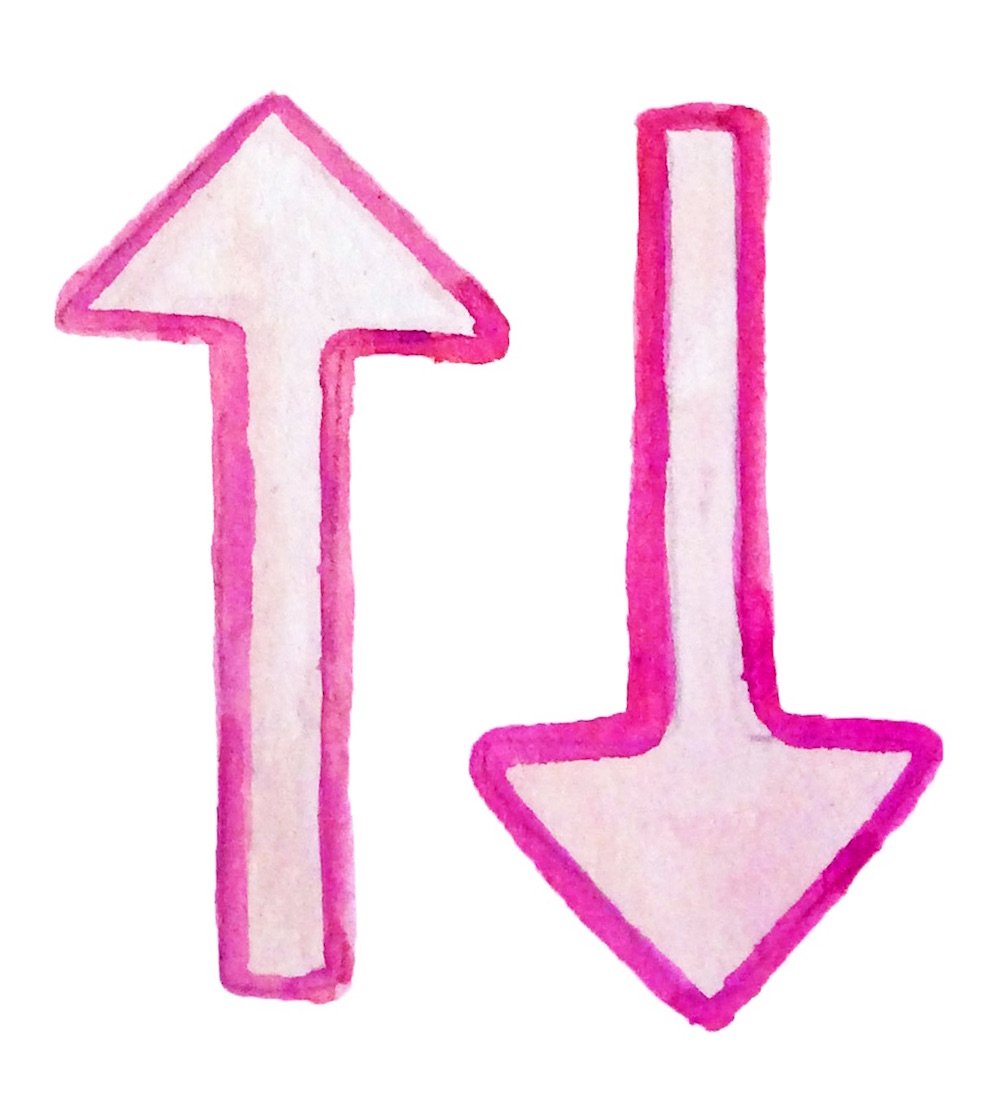 Almost all guys fantasize about getting a blow job, 87.6% to exact[4], but if you're not feeling particularly confident the first few times you try it, then my advice is to stick to the easy-to-perform blow job techniques like the the Up & Down. Mastering this first is a smart way to get comfortable giving your boyfriend a blow job before progressing to more advanced techniques and tactics for giving him oral pleasure like sucking him (tips on sucking him here).
To perform the Up & Down, you simply need to take your man's penis into your mouth and make a tight "O" shape with your mouth around his penis. This "O" shape means that you can apply pressure around his entire penis.
Next, you are simply going to bob your head up and down, taking his penis in and out of your mouth. Bobbing your head up and down is super simple to start with, especially if you just concentrate on the top inch or two of his penis. As you get comfortable with this, try taking him deeper and deeper with each stroke so that you can stimulate more and more of his penis.
Note: Taking him deeper and deeper into your mouth runs the risk of triggering your gag reflex[5]. Try not to worry about this. It's entirely natural, and most men don't really care if you gag a little.
SUCK ON THIS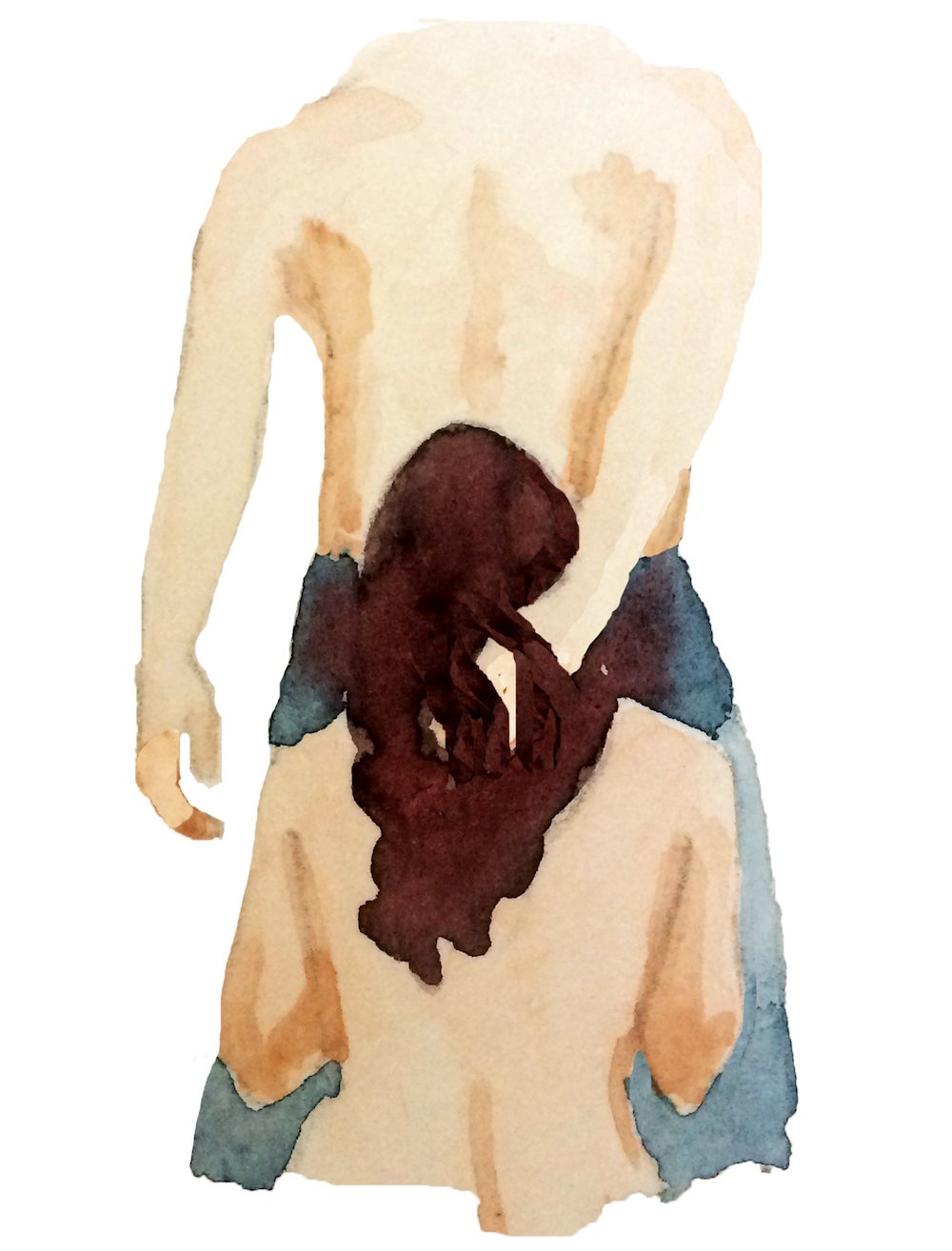 A powerful, but often tiring technique is sucking your man's penis. Of course, you're not doing this to "suck" the come out of him, that would be impossible! Instead, you're going to wrap your lips around his penis and take the first few inches of it into your mouth.
Then you are going suck on it gently. Sucking on it will cause your lips and the inside of you mouth to press softly against his shaft and the head of his cock, stimulating the length of it. While doing this, you can take his penis in and out of your mouth, allowing you to pleasure it entirely.
While sucking him, you can add some variation by using your tongue to massage his penis too. There isn't anything more to this technique other than simply sucking and taking his penis in and out of your mouth.
AWESOME SAUCE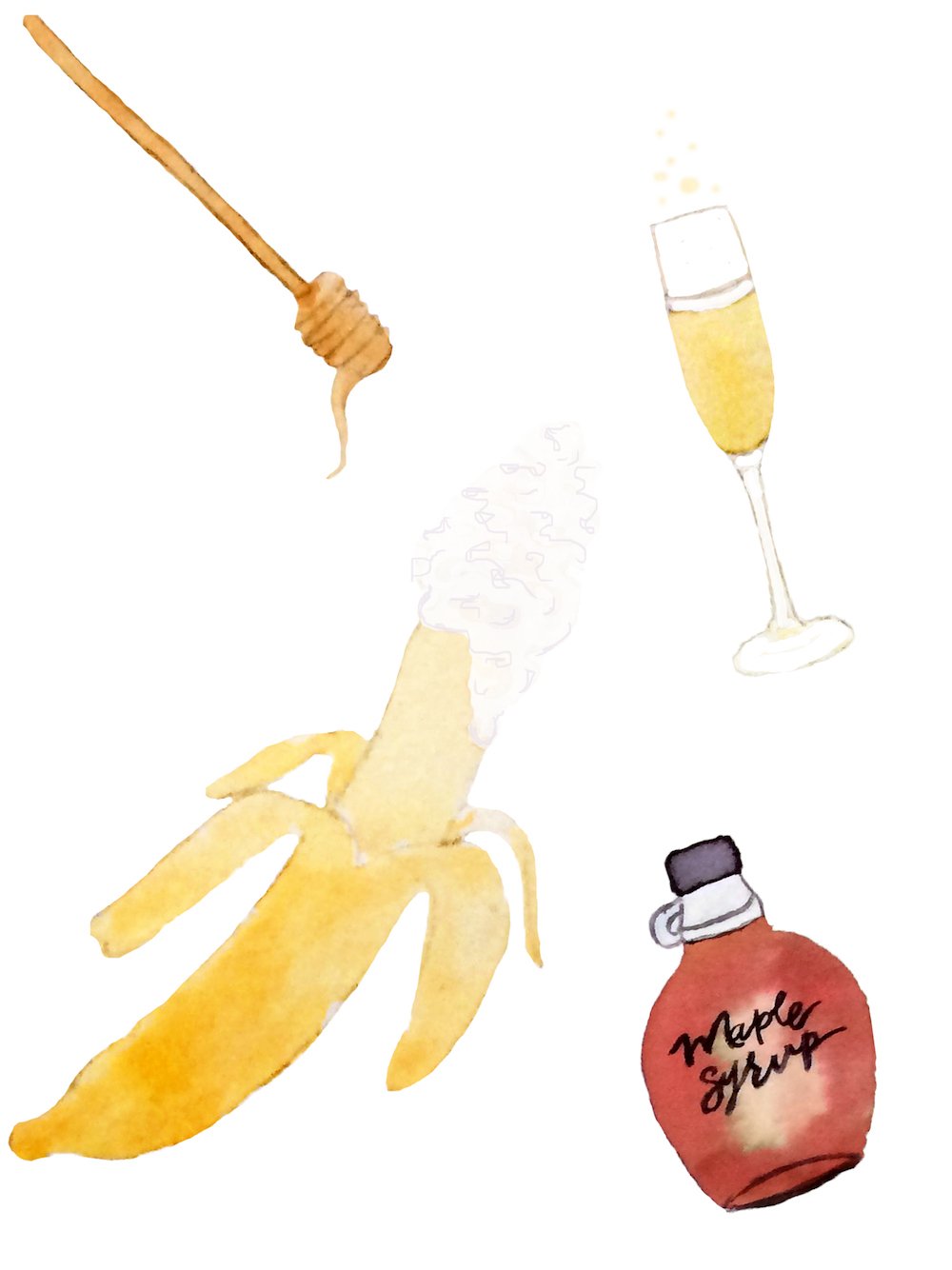 Using the same techniques over and over can eventually become boring for your man (and you!), so it's best to have a few tricks up your sleeve to change things up a moments notice.
Some women think that to vary things, they need an endless list of blow job techniques and different things they can do with their mouth or tongue or lips to provide different sensations to their man. The truth is, you don't. There are much simpler ways to spice up your blow job routine.
One way is by adding what I like to call "Awesome Sauce" to your blow jobs. Awesome Sauce is just using something like maple syrup or warm chocolate syrup, cream, champagne, ice cream or even ice cubes in your mouth while you go about your regular blow job routine. Here's a few tips on using each.
Maple Syrup/Warm Chocolate Syrup/Cream – All of these tasty treats work super well because they taste great, AND they provide a different but very enjoyable sensation to your husband as you fellate your husband. Just make sure that if you are using warm chocolate syrup that it's not so hot that it burns him!
Ice Cubes/Ice Cream – Cold sensations are not the most popular type of Awesome Sauce during oral sex, but they still work well for switching things up and keeping your man on his toes.
Champagne – There is something intensely sexy about champagne, especially when you use it during a BJ. The next time you and your man have some alone time, try slipping into some lingerie and popping open a bottle of champagne. Next have a little sip and with the champagne in your mouth, take your man in your mouth and start performing fellatio on him. The bubbles provide your man with new and different sensations, but it's not just that. There is something about the entire act of giving your man a champagne blow job and making him cum that is super arousing and sexy.
The added benefit of having champagne or ice cream or anything tasty in your mouth, is that it drowns out the taste of his sperm and semen when he does ejaculate. Perfect if you can stand how he tastes.
Pro tip: To prevent the champagne flowing out of your mouth, make sure you are below your man when giving him head, so being on your knees while he is standing works well here.
GIVE HIM A HAND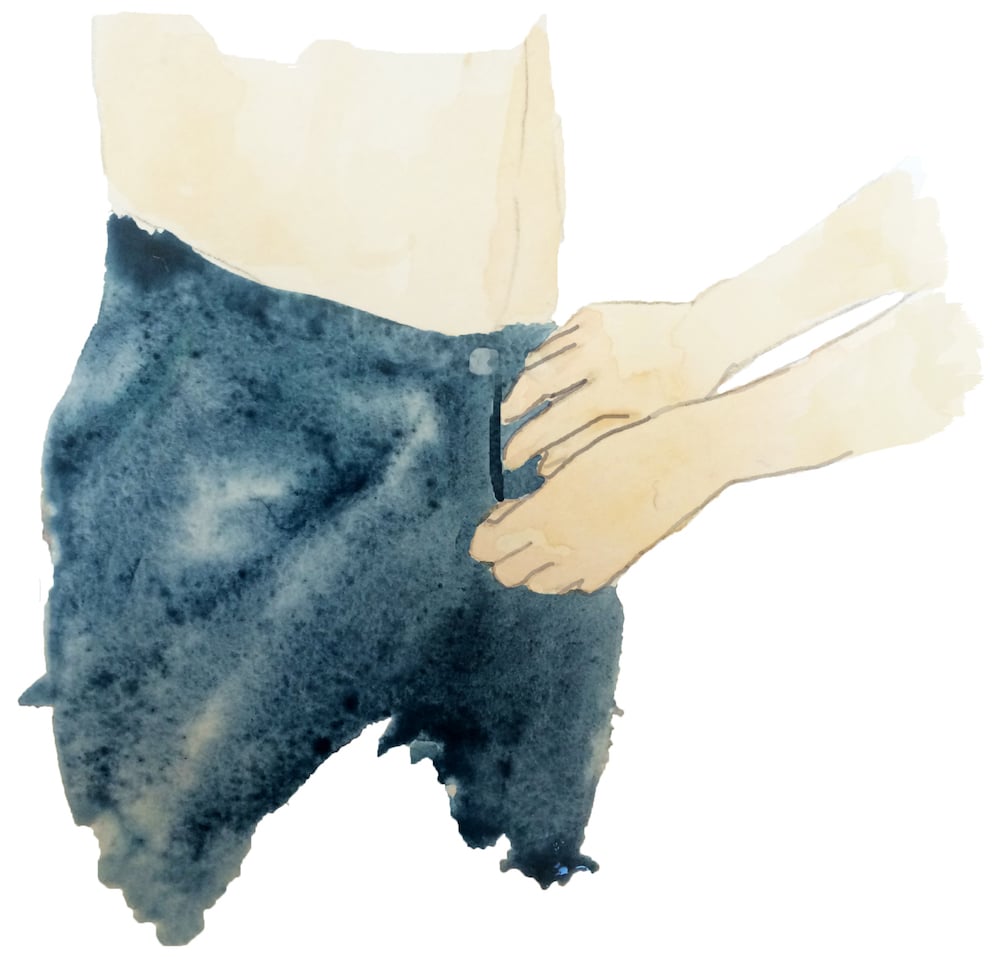 Using your hands is a powerful blow job technique while giving your man oral sex. And in case you're wondering, it's NOT cheating! In fact, you can give your guy way more pleasure and enjoyment by using your hands on his penis and balls during your blow job. While the in-depth Hand Job Guide will teach you the most pleasurable hand job techniques you need to know, here's three that you can start using tonight.
Jerk & Suck – Jerking your man off while giving him a handjob at the same time is a super way to maximize his pleasure. Simply take the first inch or two of his penis into your mouth and then wrap one hand around his shaft. While using a simple technique like the Suck On This technique I described in Chapter 2, you can also run your hand up and down his shaft at the same time, giving him a handjob.
Time To Rest – If you aren't used to blowing your man, then you will naturally find that your jaw and mouth get tired quite quickly. Allowing your hands to take over while you give your mouth a rest means that your man gets to receive unbroken pleasure. So when you feel your mouth becoming tired, grab hold of his penis and start jerking him off for a minute or two. Then when your mouth is rested, you can go back to giving him a oral sex. 
Work His Balls – Another great hand job technique you can incorporate into your blow job is working his testicles or balls. There are so many different things that you can do to his testicles with your hands while giving him a blow job, from fondling to caressing to tickling to massaging them. Try experimenting to see what your man enjoys the most.
PLAY BALL(S)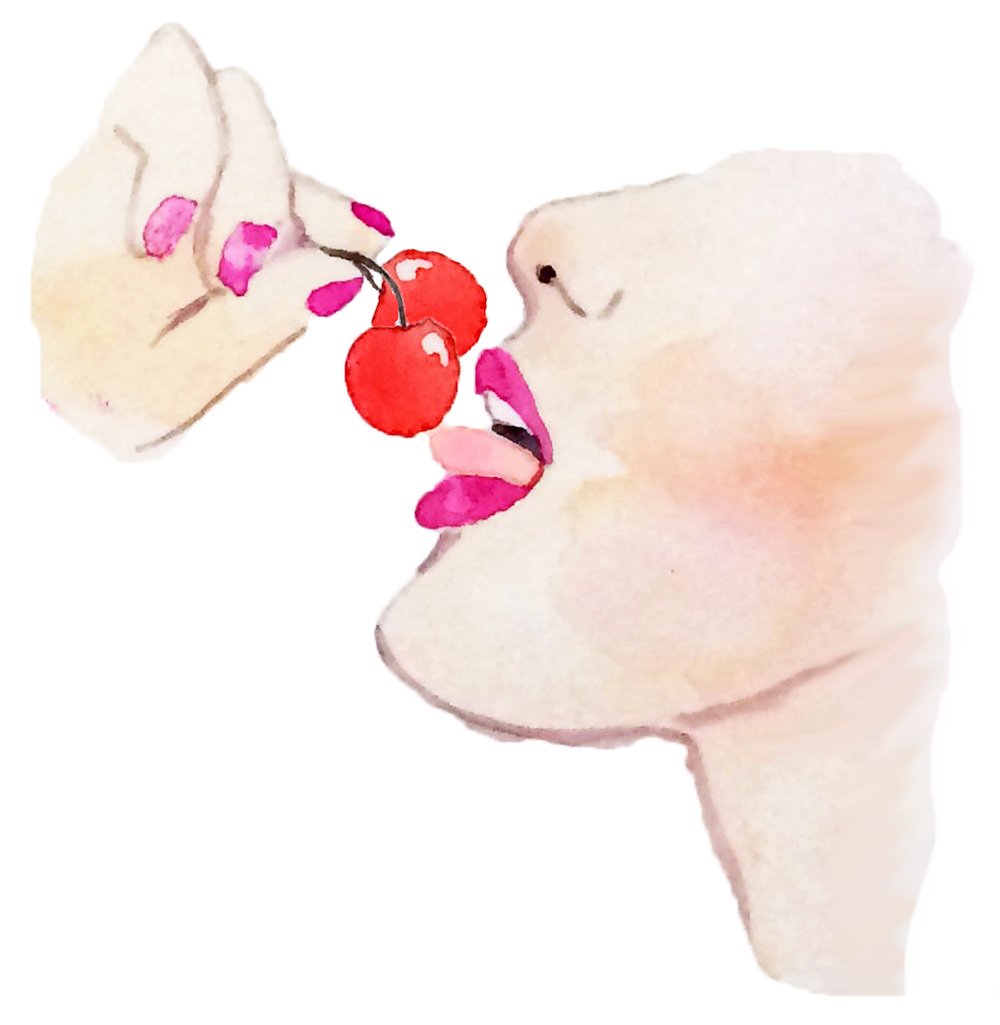 Speaking of working your man's testicles…using your mouth to stimulate them is an excellent blow job technique that adds even more pleasure to your blow job. Whatever you can do to his penis with your mouth, you can do to his balls. The only big difference is that your man's testicles are super sensitive to pain, so make sure you don't apply too much pressure…or worse accidentally use your teeth on him!
Kiss His Balls – An easy way to see if your man enjoys you playing with his balls is to start by gently kissing them. Just purse your lips together and give them a few soft, wet kisses.
Lick His Balls – Once you can see how much he enjoys you kissing his balls, take it up a notch by gently licking and massaging them with your tongue. Keeping your tongue flat so that it covers as much of his testicles as possible is best.
Suck His Balls –  A more intense way to massage his balls with your mouth is to gently take them into your mouth and softly massage them with your tongue. Remember, the key word here is SOFTLY. You'll also find that the more saliva you use, the silkier it feels for your man. Edible lubricant works great here too.
So you can kiss them, lick them and even suck them. A powerful technique is gently taking one of his balls into your mouth and then softly lick and suck on it.
Remember what I mentioned in Chapter 1 of the Blow Job Guide, that different guys have different preferences. So while some guys adore having their balls stimulated, a small percentage of guys don't enjoy it much at all. Don't worry about this as it's just your man's personal prefence. If your husband or boyfriend does enjoy it, then you'll find that it's much easier for you to pleasure his balls if he trims his hair down there.
EYE TO EYE: ALL ABOUT EYE CONTACT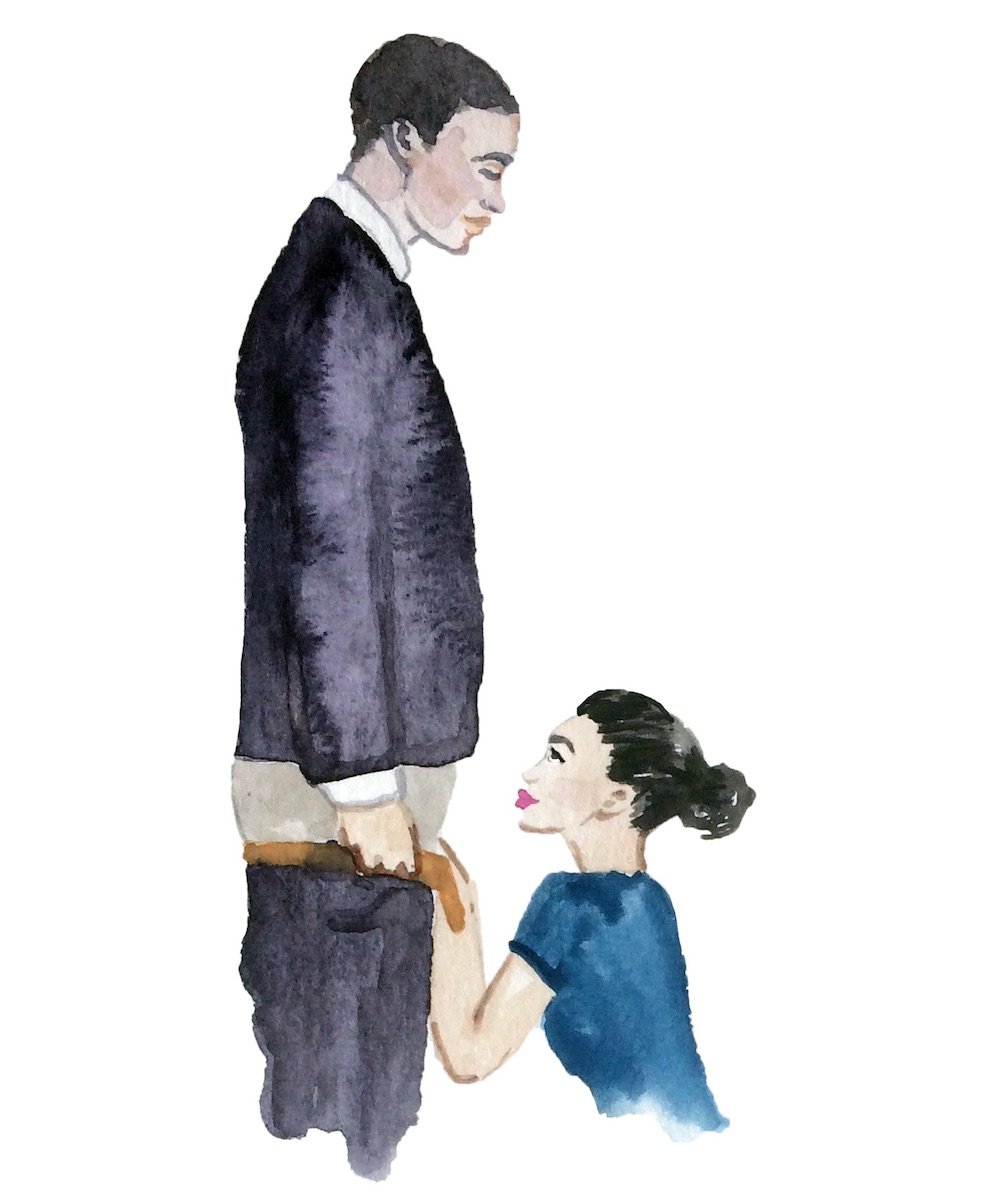 Making eye contact with your man while giving him head can be super intimate and intense and even a bit submissive. The key to doing it right is understanding two caveats…
Too Intense? – If you have just started dating your man and you proceed to give him a ten-minute blow job maintaining unbroken eye contact throughout, then he is obviously going to feel a little uncomfortable. It's going to feel too intense.
To prevent this, just tone down the amount of eye contact you are making or just look at him for 2-3 seconds at a time
Don't Force It – Similar to ensuring you don't make overly intense eye contact, is making sure that you don't force it either. You can immediately break the sexual tension and kill the atmosphere if you are trying awkwardly to maintain eye contact with your man during a blow job.
So if you notice that your boyfriend always breaks eye contact with you or gets uncomfortable whenever you try to make eye contact with him during oral sex (or even during regular sex for that matter), then just forget about using this technique
TWO STEPS FORWARDS & ONE STEP BACKWARDS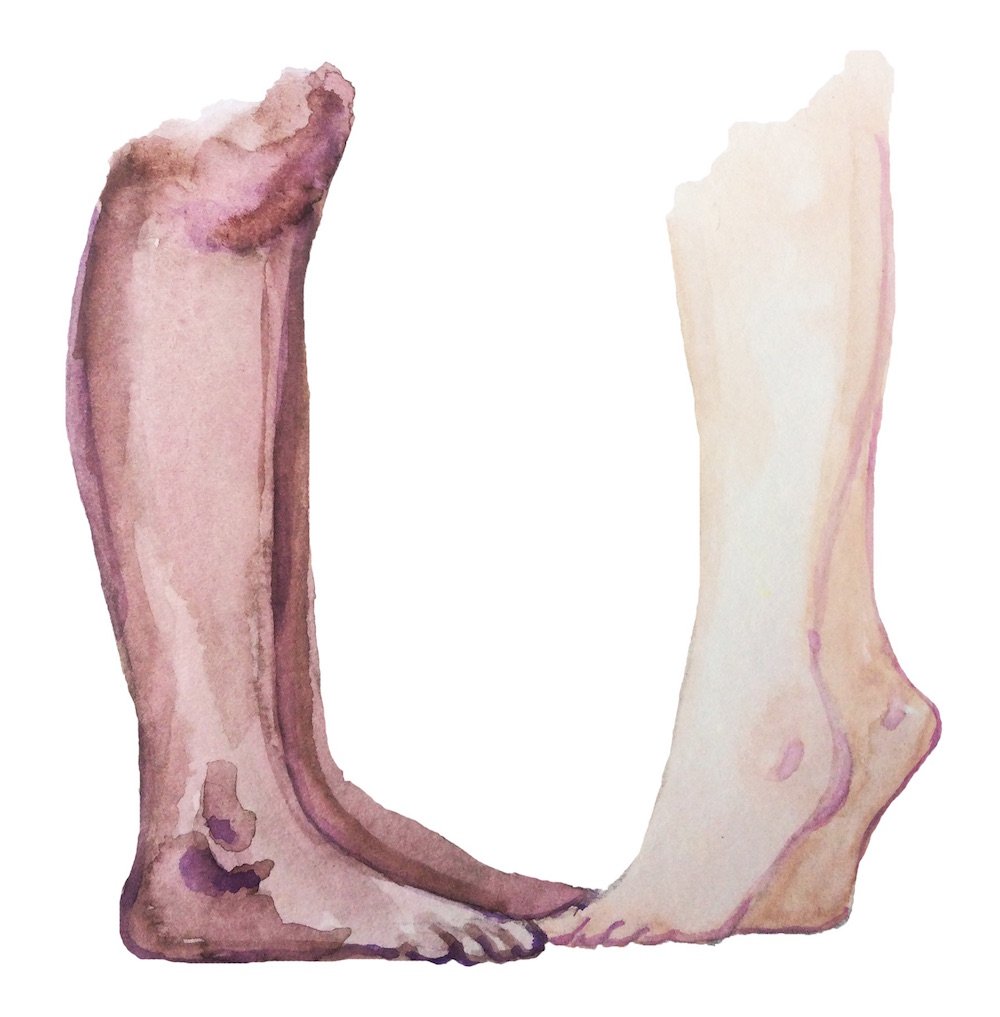 You know that beautiful agony you feel as you build up to cumming at a snails pace, and then your man backs off a bit…then he again starts building you up even closer to orgasm? You wish it would come faster, but the entire slow, drawn out process is still incredibly enjoyable. More importantly, all that build up makes your orgasm far more intensely when you do eventually climax.
Well…why not use this to your advantage.
The next time you are giving your man a blow job, try backing off a bit and spend a minute or two doing something else entirely like:
Then after a few minutes, return to giving him a blow job. This variation is great for spicing up your normal routine…but it also has the effect of intensifying his orgasm when he eventually peaks and climaxes. Keep in mind that for some guys, if you keep him aroused for a long time without orgasm, he will get blue balls[6] where his balls actually start hurting.
Now it's time to learn how to finish your man off in style when giving him oral sex in Chapter 4. Chapter 4 covers everything you need to know to have him shaking with satisfaction as he ejaculates.
Of course, if you want to learn how to start off your blow job the right way, then you may want to check out Chapter 1 and 2 first