Does your ex suddenly seem more interested in you than usual? He might be acting funny (possessive or even aloof). These might be signs your ex wants you back, but you should look for more signs than one to be sure.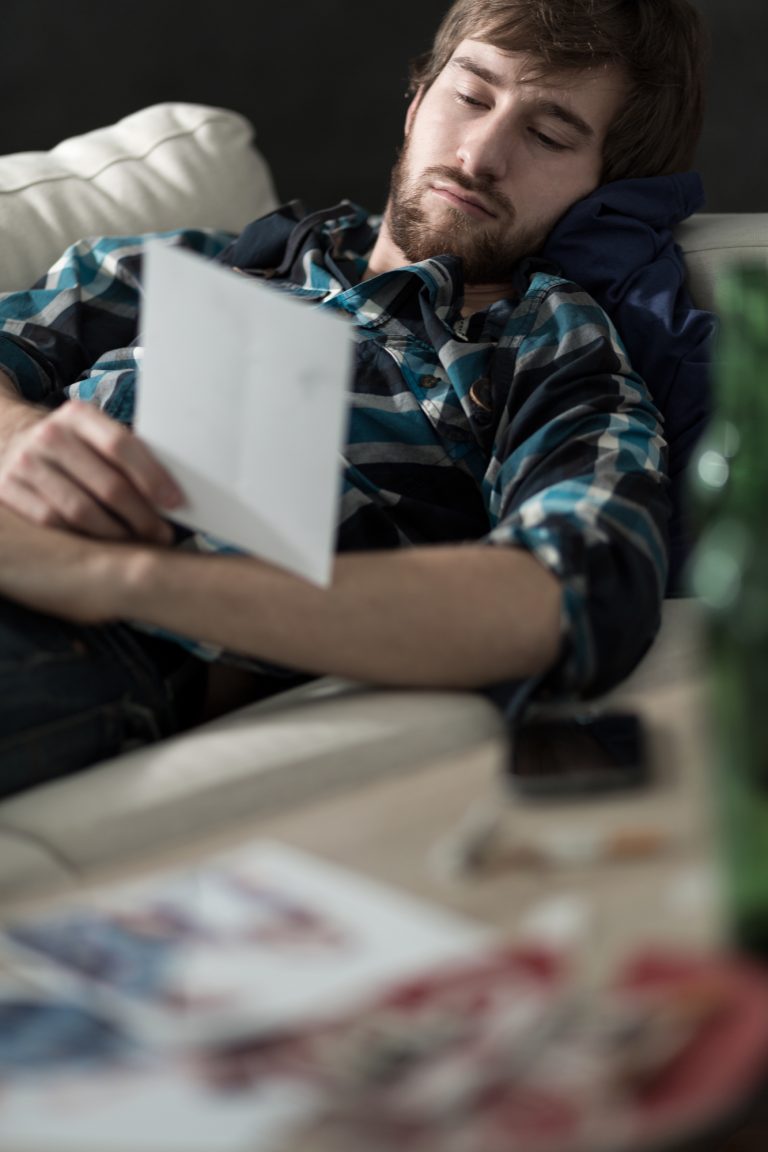 SIGNS YOUR EX WANTS YOU BACK
1. HE SEND A MESSAGE
You know what that "Hey" means. It's more than just a friendly greeting. It's an emotion-laden message from someone you used to be in a relationship with – perhaps someone with whom you were in love or shared a home or life. So if he's making the first contact, you're right to be suspicious about what it means!
2. AND HE'S REMINISCING
"Remember when we..?" When your ex starts to wax nostalgic about the past, you can pretty much count on him missing you and hoping that talking about fun or romantic memories will make you miss him, too. This isn't just a sign that he wants you back. It's also a sign that he's focusing on the past, so his current situation might not be all that satisfying.
Related: 8 Things To Do When You Miss Your Ex and Need to Move On
3. HE MAKES EXCUSES TO SEE YOU
Did he really forget his favorite shirt in your apartment but take three weeks to remember it? Does he really think you need that toothbrush back when he knows you have one at home? Perhaps he's started talking to a mutual friend of yours that he never talks to.
None of these things are pressing. In fact, it might be pretty obvious that he's just making excuses to see you or talk to you. If he misses you, he might just want to hear your voice. And if he's thinking of getting back together, he may hope that opening lines of communication will lead to reconciliation. This is one reason you might want to turn down any invitations to hang out with an ex.
4. HE SHOWS UP WHERE YOU ARE
You declined his invitation (or he didn't even ask to see you because he's intimidated). Yet he still shows up where he knows you'll be: work, school, concerts, parties, etc. He might try to play it off as a coincidence. There are only so many bars in your area, after all. But if he's there to see you, you'll be able to tell from his behavior.
Psst, have you noticed that many of the signs he wants you back are similar to signs that he likes you? Check out this list to compare.
5. HE'S CURIOUS ABOUT THE MEN IN YOUR LIFE
If you're spending time with an old friend or a new coworker, your ex-boyfriend might get strangely curious. Of course, it's not really that strange because we all know how possessive men can get about women they're interested in. Even if the new men in your life are nothing more than friends, your ex's curiosity is a tell-tale sign that he wants you back.
6. HE'S MAKING CHANGES
Soul-searching frequently happens after a breakup, and someone who has made mistakes might come to realize this and want to improve. Or he may simply be trying to be the better person so that you'll take him back if he doesn't truly realize his shortcomings. He may even be negotiating, which is a typical breakup stage. More on this.
Sometimes the impression of improvement is just an appearance. He wants to make it seem like he's getting better – or doing better than he ever has – because it will attract you. But underneath the surface? He's the same person with the same issues and hasn't done anything to deal with them.
7. HE'S STILL SINGLE
It sometimes seems like men get into new relationships quickly after a breakup. But if your ex has remained single, especially if you know there are eligible single women who have their eyes on him, then he might be pining over you. He also might be playing the field, so you'll need a little more information to determine if this is a sign that he wants you back.
8. HE SENDS YOU DRUNKEN MESSAGES
We've all done it before. We've had a few too many, and our inhibitions are lowered. We bring out our phones and send a message to the one person who we can't seem to get off our minds. It might be an "I miss you," or it may be a message asking for sex (which we wouldn't be smart enough not to do when we're sober!).
When you're on the receiving end of those early-morning messages, you can draw a few conclusions. But you also know that he's not brave enough to talk to you when he's sober, so it might just be the alcohol or loneliness talking, and you probably shouldn't entertain the idea of replying to him let alone getting back together.
9. HE TELLS YOU HE WANTS YOU BACK
This might be the best sign your ex wants you back because it's direct. It certainly takes bravery to admit that you have feelings for someone or even that you were wrong. This could be a real sign that your ex wants to communicate and see if there's any hope for the two of you in the future.
But just because he says he wants you back doesn't mean he's suddenly changed or that the issues that plagued your relationship before will no longer be there. You'll need to use your best judgment, which brings us to our next point.
SO WHAT IF HE WANTS YOU BACK?
Now, you might think that your ex wanting you back is a sign, and a good one at that, for you to get back together with him. Many articles of this nature might tell you to consider the option. Indeed, you should consider it. But you should also consider that this might not be a good idea.
Find out how to move on in our ultimate guide to breaking up.
Perhaps you were massively unhappy. He lacked motivation. Your goals didn't coincide. He respected your boundaries (more on that in this post), was controlling or had issues with jealousy and anger.
Maybe you had great sex, but you were terrible at communicating. You pressed his buttons and vice versa. The two of you didn't make sense as a couple or help one another grow as individuals.
Of course, some of those issues could be resolved and may have been if adequate time has passed and he's made an effort to work on his shortcomings. You're expected to do the same – analyze your problem areas and work on them. If both of you can do so, it's an indication that you're mature, rational and willing to put in the effort that a relationship requires (and relationships are hardwork!).
But if either of you has remained unchanged or you haven't been apart long enough to work on your problems, then you might want to run in the other direction as fast as you can!
Discover how to get over your ex.
Furthermore, an ex-boyfriend who wants you back, especially once who decided he wanted to end the relationship in the first place, might have no idea what he really wants. Perhaps he left for you another woman but realized the grass isn't greener on the other side. He's out of touch with himself, so how can he know what he really wants? How do you know that he'll still want you tomorrow?
You deserve someone who chooses you, fully and completely every day. If your ex can't promise you that, then why would you settle for him? This is especially true if he's just bad at being alone or wants sex more than he wants you. Don't be an easy target.
Related: 10 Reasons Having Sex With Your Ex Is a Bad Idea
Whatever decision you make, it needs to be one that feels good in the long run and not just at the moment. You might momentarily be relieved that your ex wants you back but only come to realize that it was change that you feared more than losing him.
Perhaps you already know that you don't want to get back into a relationship with this person, but you don't want to hurt him, either. You might respond with kindness and ignore the signs your ex wants you back. But is this the best course of action? Think back to any time where a guy wasn't interested but led you on because he wasn't brave enough to let you know how he really felt. So don't be that person.
You can let him down with kindness. Follow our advice to reject a guy easily.
You can often tell if your ex wants you back well before he admits to it if you pay attention to how he acts. If you think this is the case, you'll need to decide how to proceed. Be tactful because if it turns out that you were wrong about your ex still having feels for you, it could lead to an awkward situation!