Trying to force yourself to stop liking someone isn't just ineffective, it keeps your thoughts focused on him. When you want to get over someone, you need to think about anything else but him. What you can do is to recognize your feelings and redirect your thoughts. Once you find someone or something else to focus on besides him, keep that momentum going. Pretty soon, you will get over him.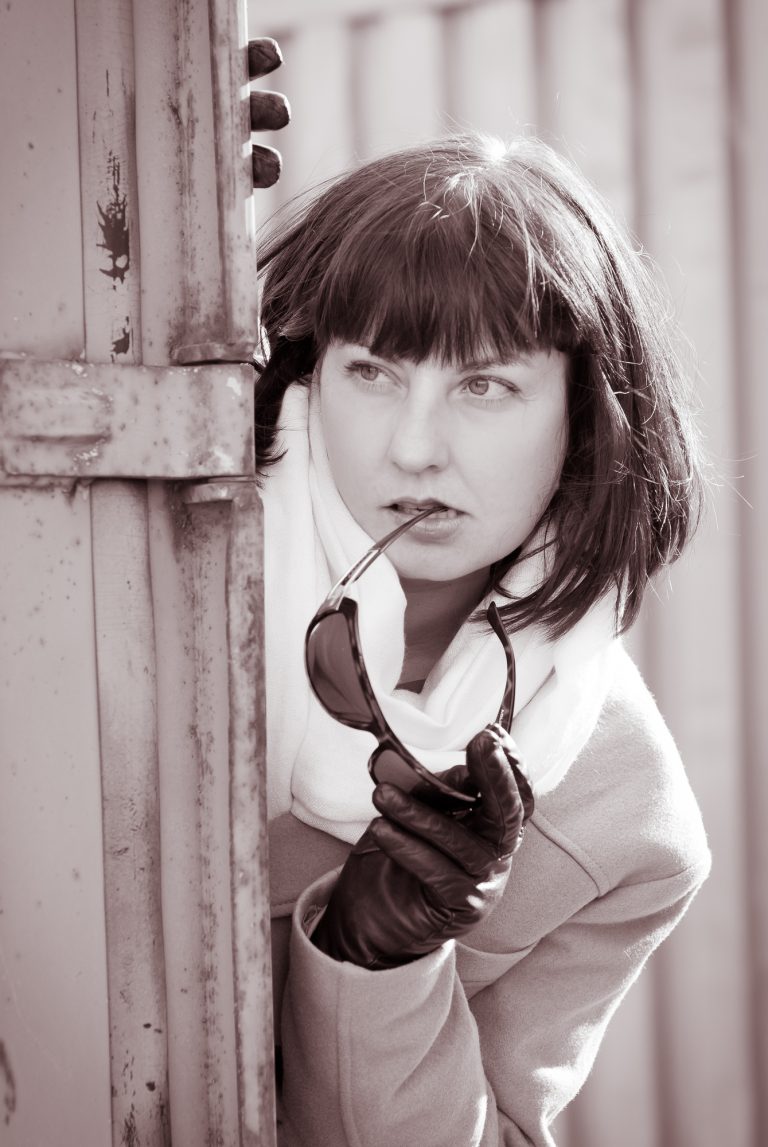 HOW TO STOP LIKING SOMEONE – DO THIS
1. DO LET YOURSELF BE SAD
You don't want to wallow, but you need time to grieve if you want to truly learn how to stop liking someone. You won't stop liking him overnight, so don't rush this period. The longer your relationship was and the more intense your feelings the longer it will probably take you to move on (tips in this post). During this time, it's best not to get right into another relationship.
That's known as serial monogamy. More on that here.
If you are still sad, and if you still like your ex (learn what to do when you miss him), you will not be starting a new relationship from a good place. Be sad, and know that you will get through this sad time.
2. DO FOCUS ON THE NEGATIVES
Was he really all that funny? Good looking? Perfect? Of course not. No one is! When you are in love with someone, you tend to see only the good.
We are meant to do this. It helps us fall in love in the first place. But now that you are no longer in the relationship, and now that you want to learn how to stop liking someone, you can step back and be objective. There are some negatives about him. This is the time to focus on them.
Read this article if you want help getting over a crush.
3. DO BE CAREFUL ABOUT ANGER
You might be angry about the breakup. Anger often accompanies sadness. So go with the anger if that's what you're feeling. Go out to a secluded spot and yell as loud as you can. Hit a tennis ball on the backboard, or go to the batting cages. Hit your pillow. Do something to get your anger out because you don't want to hang onto this anger.
You might think this anger is helping you to stop liking him, but it's keeping you connected to him. Anger is a strong connection. So let it out with the goal of not being angry anymore.
Anger is one of the 7 stages of a break up, but you need to move past it and not stay there. Learn more.
4. DO KEEP DISTRACTED
Keeping busy is a great idea when learning how to stop liking someone. If you keep busy, you'll have less time to think about him. Maybe you can use your extra time to make some money on the side. You can get a second job just to make some extra money and to distract you. Put the money away, and save up for something fun. You might even meet new people at this job.
Or if you don't have time for that, start exercising. You'll start looking and feeling better when you start working out regularly. Be sure to hang out with girlfriends, too. They can do wonders for helping distract you.
5. DO TRY NEGATIVE REINFORCEMENT
Pinch yourself, snap a rubber band on your wrist, or yell, "stop," to yourself whenever you start replaying the relationship in your mind. These are classic ways of how to stop doing something, including how to stop liking someone.
Like these suggestions? Try these 19 simple techniques to get over your ex, too.
You might, for example, go over the relationship in your mind over and over, considering your role and then feeling regret. "If only I did this (or didn't do that), we'd still be together. This feeling is part of you, but you need to stop indulging in it. It's not healthy, and it won't change anything. Maybe you did something to cause the breakup. Learn from it. But maybe you didn't. Maybe it just wasn't meant to be, so don't beat yourself up with negative thoughts.
6. DO CHANGE THE FOCUS OF YOUR THOUGHTS
Your mind is bound to drift to him, and when it does, change what you're thinking about. Maybe you can think about something you'd like to do with your friends. Or maybe you can start working on a specific project. Whenever you recognize you're thinking of him, change your thoughts.
When you're trying to stop liking him, he should not be the center of your thoughts.  But neither should you focus on not thinking about him because that will actually make you think about him more [1] [2].
7. DO RECALL THAT YOU'VE STOPPED LIKING OR EVEN LOVING OTHERS BEFORE
If this isn't your first breakup (discover more about first love), you'll know that you will get over him at some point. If this is your first breakup, know that you will get past this sadness you're feeling, especially if you take positive steps to be happy again.
Need help getting over your first love? Follow these 6 steps!
8. DO RECOGNIZE THAT IT TAKES TIME
You shouldn't fool yourself that you'll get over him and find someone new right away. Know that you can be happy again, but — assuming your ex was a great guy — it will take time to find someone as good as he was. Once you get through this, you'll be stronger and will have learned more about yourself, which can benefit you when you are ready for a new relationship.
Read: Break Up Songs to Help You Get Over Him
9. DO SEEK PROFESSIONAL HELP
If you can't get over him, it might do you some good to speak with a professional. You might be depressed, and therapy can help with depression. A good psychotherapist can help you understand how your emotions and behaviors are keeping you depressed. A professional can also help you gain control over your feelings. You can learn some new coping skills through therapy if you just can't get over him on your own.
DON'T DO THIS IF YOU WANT TO STOP LIKING SOMEONE
1. DON'T TRY TO BE FRIENDS RIGHT AWAY
You'll feel a void by not being with your ex anymore, so you might wish to be friends so that he'll at least still be part of your life. This could work, but not right away. Why? Because you still have a romantic connection to him.
Discover the 7 times you actually can be friends with your ex.
Wanting to be friends right away probably means that deep down (or not so deep down) you wish, that by remaining friends, you'll rekindle the romance again. But if he doesn't love you, you will just be wasting your time, time that could be spent getting over him so that you can have a life with someone else. You may be able to be friends with him, but way down the line, and after all your romantic feelings for him are done.
2. DON'T FACEBOOK STALK HIM
You might naturally be curious as to what he's up to. You wonder if he's having fun without you, or if he's with someone else. And the urge to Facebook stalk him is great. But don't do this if you want to learn how to stop liking someone.
If you Facebook stalk him, you'll never get over him, for one. And, for another, you probably will feel sad seeing him moving on with his life. There has even been a study on this issue, done in 2012, which found that Facebook stalking "may disrupt emotional recovery [3]."
3. DON'T FORCE YOURSELF TO 'RUN INTO' HIM
You might wish to see your ex, and you probably know some of the places you're likely to run into him. But it's not a good idea to force this. You don't know how you'll react or how he will. The run-in will most likely be awkward and unsatisfying at best for you.
What is likely to happen is that you'll feel worse after seeing him again. Why? Because deep down, you probably want to run into him again because you secretly hope that he'll want to get back with you after seeing you again. When that doesn't happen, you'll be back to square one with the healing process.
4. DON'T KEEP HIS CLOTHES
Remember the theme is getting over him. Keeping his clothing or other belongings is a constant reminder of him. Keeping his stuff is a sign that you are still trying to keep or hang onto him. You might be thinking that maybe he'll come back to get his stuff, and when he does, he'll get back with you. That is unlikely to happen.
Don't look for a reason to contact him when you should be cutting off contact. Check out our advice about the no contact rule.
If he truly wanted to get back with you, he would, whether you have his stuff or not. When you get rid of his things, you are psychologically (and literally) creating the space you need to let someone else in.
5. DON'T DAYDREAM ABOUT GETTING BACK TOGETHER
Daydreaming about what could have been will only make you sad when you snap out of the daydream and enter reality. Don't waste your time on something that will never be. If you want to daydream, start daydreaming about seeing yourself happy in a life without him.
6. DON'T LOOK FOR SIGNS THAT HE LIKES YOU
Or wants you back. If you still see him or have mutual friends, don't look for signs that he still likes you. You are not exactly unbiased here. You might just be imagining that he wants you back because you wish it were true. If he still likes you and wants you back, you'll know it. You won't have to act like a detective to try to find out.
Discover how to make him want you back.
7. DON'T JUST TELL YOURSELF TO STOP THINKING ABOUT HIM
This is called white knuckling. The term comes from gripping your chair hard to prevent you from doing something. You grip so hard that your knuckles turn white. You can't stay in that state forever. Just telling yourself to stop is like hanging tightly to that chair; eventually, you'll do whatever it is you're trying to stop. You instead need to replace the thoughts with something else.
It's not easy to learn how to stop liking someone, so be gentle with yourself. But remember to point yourself in the right direction to help facilitate the process. Before you know it, you'll be over him and ready for life's next adventure.