Although age differences in relationships are no longer as frowned upon as they once were, you can still turn heads if you date a man who is much older or younger than you. Relationships with a large age range are known as "May-December relationships" because one person is in the winter (later stage) of their life while the other is in their spring or prime. As relationships like these become normalized, some people don't even use this term anymore.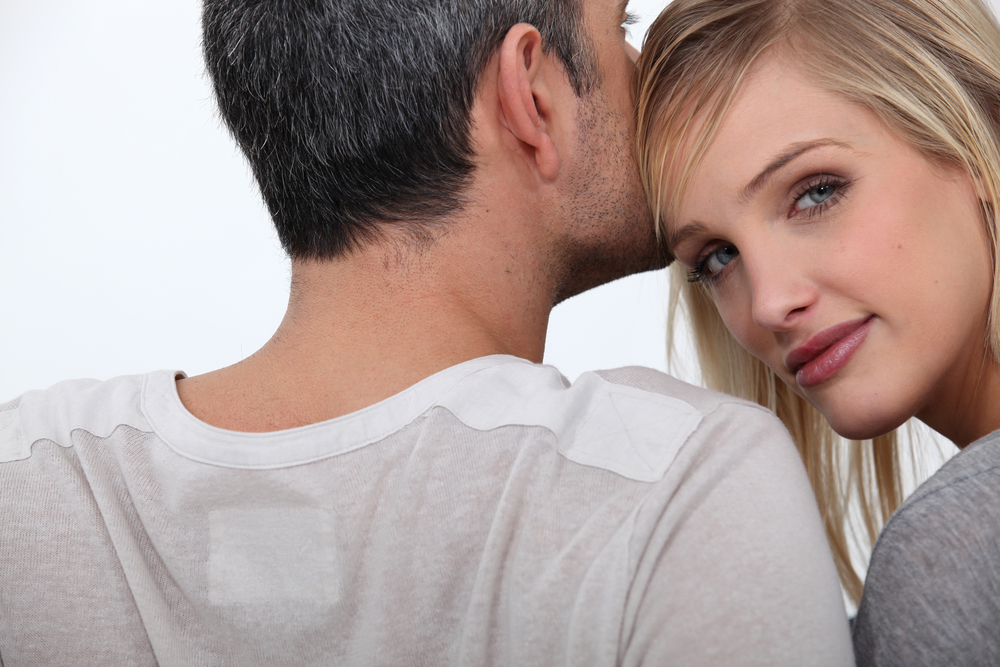 You're in good company if you find yourself in a May-December relationship. Celine Dion, Hugh Hefner and even Jennifer Lopez are among the stars who have dated outside their "acceptable" age range!
But you might still find some challenges when dating someone whose age dramatically differs from yours, mostly when it comes to being accepted by your friends and family. Reactions can vary whether you're the older person in the relationship or the younger one, too.
The two of you might not have the same comfort levels about technology, understand the same pop culture references or view relationship roles in the same way. Furthermore, it could be a challenge to match your 5- and 10-year goals, assuming both of you even have goals!
This doesn't mean that a May-December relationship isn't worth it. Some of these issues are quite trivial, after all; but knowing potential challenges can help you navigate them successfully.
DATING AN OLDER MAN
Dating an older man is still more acceptable for a woman than dating one who is younger. However, in the case of a May-December relationship, where your man is the older partner people might make some assumptions about you and him:
He's going through a midlife crisis. If you're his first relationship after a breakup or divorce, people are especially likely to think this, and they may not take your relationship seriously because they expect him to "come to his senses" eventually.
You're looking for a sugar daddy. People might think that all you want is someone who is established financially who can spend money on you. This is especially true if you are what people would generally consider attractive. There's nothing wrong with

 

being a sugar baby, of course, but it's your right to feel offended if people don't understand what you give to and take from this relationship!
You're not ready to settle down. The younger you are, the more likely people are to expect you just to be playing around, even if you're ready to get married,

 

move in together, have kids and otherwise settle down.
It's all about sex. Here's another common misconception about May-December relationships involving a younger woman and an older man! People will expect that your relationship is shallow and that there is no real connection. The two of you might have

 

everything you need for a strong relationship, but the world might ignore it anyway. People will often focus on the sex he's having with a young hottie or how you do it with an "old man," even if it feels like an invasion of your privacy. Older men are sometimes called perverts by people who don't understand May-December relationships.
If your silver fox is in the later winter of his life, you may even have to worry about his health and what his physical limitations are when it comes to sex and other activities. Rough sex – read more about that here – might be out of the question. Perhaps he can't lead an adventure-filled life like the one you like. On the other hand, this might suit your needs if you'd rather Netflix and chill.
You might also find it difficult to deal with any baggage he has from previous relationships. including children and an ex-wife (or more than one!). If he doesn't have an amicable relationship with his ex or fails to set boundaries, things can get tricky. Of course, you may have dated a younger man who also carries this same sort of baggage. No one is exempt!
Another concern is whether he has children who may be around your age. Things can get quite awkward when they meet their father's new girlfriend. Imagine how you would feel if one of your parents was dating someone in a similar age range!
Most of these things can make it hard for you to be taken seriously as an adult in a consenting relationship, especially around your man's friends and family. After all, they may have decades of life experience that you haven't yet had a chance to gain. Obviously, these things can be frustrating, but they don't have to be deal breakers, especially if you and your guy are dedicated to making your relationship work. There are also benefits to getting into this type of May-December relationship too.
An older man may be more mature and less likely to play games.
He may better be able to talk about his feelings and communicate about sex. Struggling with that? Check out this post.
He'll be established in his career and home.
He's done partying.
He may already have kids or not want to have more kids.
He understands his priorities.
The list goes on and on. Of course, when the love bug bites, you might not think about any of these things before getting into a May-December relationship. After all, love is love!
But what about May-December relationships between an older woman and a younger man?
DATING A MUCH YOUNGER MAN
There is a specific name used for a woman who engages in a relationship with a much younger man: a cougar. And the man is known as a cub. This typically reflects an age difference of eight or more years, or someone who is 35+ and dating a young man in his 20s. Whether you're venerated for your decision to date a younger man or scorned will depend on the culture around you. In more conservative parts of the United States, for example, it's generally frowned upon. But this isn't the case everywhere.
It can be hard enough to date a guy who is a few months or years younger than you, even if you otherwise consider yourself a modern bad girl. After all, why else would you be on this site? It's easy to internalize the idea that you, a woman, should date an older man who can protect you. But that may not be what your heart wants, especially if you've recently been divorced or ended a long-term relationship. If you don't want to get stuck with a puddle-sized dating pool, then you might just have to look younger.
Of course, this leads you to all sorts of perks:
He's young, full of energy and good looking.
He's in his sexual prime, perhaps because he has a higher level of testosterone, and so are you!
He's not looking to settle down or have kids, which may match where you are in life.
He's sexually adventurous. Who wants boring sex?
The age works well for role play and certain bondage scenarios.

 

Get some great roleplaying ideas here.
There are more reasons to date a younger guy, of course. Perhaps the most compelling is because you get along well, are attracted to one another and want to create a life together. He might be the one even if he's a decade younger than you!
Much of society no longer bats an eyelash at May-December relationships, and you can't always tell how old someone is just by looking at them, anyway. If you look younger than your age, it can be easier to date younger, and the opposite is also true. However, the only thing that really matters when it comes to May-December relationships is that you're committed to making it work. If you work out your issues, communicate honestly and strive to grow together, the outlook is good!