According to popular movies and even your own parents or friends, it's impossible for a platonic friendship to exist between a man and a woman. And if you think men and women can be friends, you're delusional or even disrespecting your significant other.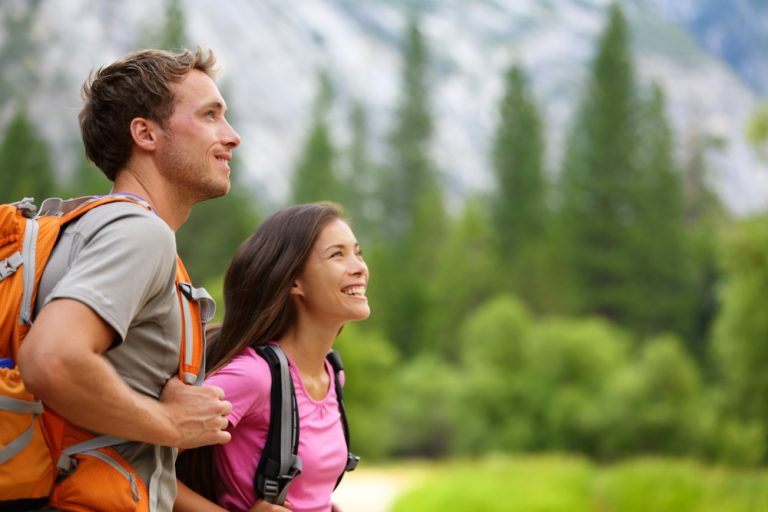 People will give you plenty of reasons why men and women can't be friends. Most of them center around the idea that attraction is bound to happen – if it hasn't already! Spending so much time together can blur lines. And there are some bonds that should only be shared between people in a couple, not friends.
So how do some men and women make their platonic friendships work?
CAN MEN AND WOMEN BE FRIENDS? WE THINK SO!
Of course, men and women can be friends. Perhaps you have a close male friend or you know men and women whose friendships cross the gender line. You might not even wonder "Can men and women be friends?" if you have healthy examples of friendships between guys and girls.
These friends may both be single or both be in a relationship with another person. One may be single and the other taken. They may view their friendship more as a sibling bond, or not. Friendships between a man and a woman are as varied as friendships between two men or two women, and that's one of the perks of men and women being just friends. You can offer each other a different style of support, communication, and socialization. Many women like having male friends just to get inside a man's head and the same is true for men with female friends.
You can offer each other a different style of support, communication, and socialization. Many women like having male friends just to get inside a man's head and the same is true for men with female friends.
All of this hinges on trusting that this guy values your friendship more than the potential for something more, however.
WHEN DO OPPOSITE-SEX FRIENDSHIPS WORK?
These aren't the only situations in which a friendship with a man can work, but there may be more.
1. YOU SEE EACH OTHER MORE AS BROTHER OR SISTER.
This is easy if you've known one another for a long time, and it helps if your friend just isn't your physical type. You might even love each other, but yours is only a platonic friendship.
2. YOU DON'T WANT A RELATIONSHIP.
Perhaps you're both in relationships or workaholics. Friendship can blossom when neither of you has anything left to maintain a relationship.
3. NEITHER OF YOU FEELS STUCK IN THE "FRIEND ZONE."
The friend zone refers to when someone sees you as just a friend and you want more. Many people feel bitter or resentful, especially if their "friend" is dating other people or complaining about their significant other to them. However, the truth of the friend zone is this: if they're really your friend, you'll want the best for them no matter how you feel.
Related: 9 Steps to Get Out of the Friend Zone
Consider how your friend feels, too. You might only be sticking around in hopes that they'll eventually want you back, which means you don't really value their friendship. It's a no-win situation and, according to at least one survey, is the most detrimental type of asymmetrical attraction in opposite-sex friendships [1].
4. YOU'RE ABLE TO TALK ABOUT YOUR FEELINGS.
Just like in a romantic relationship, you should set boundaries (learn more here). This prevents your relationship from crossing any lines and your heart from being broken. If you do find yourself with feelings for a friend, you might be afraid to talk about those emotions. However, talking about it might be the very thing that saves your friendship!
5. YOU UNDERSTAND THAT MEN AND WOMEN (SOMETIMES) DO FRIENDSHIPS DIFFERENTLY.
Whether it's innate or because of how we socialize, men and women often seek different things from their friends, and they provide different types of support, too. One common example is how a woman may vent without wanting actual advice. Chances are, your lady friends will nod along with you and provide support, but a man is more likely to try to give you advice. Your male friends may become frustrated if you continue to come to them with problems while ignoring your advice, and you might not feel truly heard if he can't shut up and sympathize.
This isn't the only difference that can be problematic for platonic friends. Recognizing the differences in friendship behavior goes a long way.
6. YOU RECOGNIZE WHAT YOU HAVE TO LOSE.
If you've invested a lot in your friendship, you're not likely to want to jeopardize it, so you won't allow yourself to develop feelings for your friend and/or you'll want to handle them maturely if it happens. Similarly, you'd handle his feelings with care if he confided in you.
However, you both need to value the friendship as something on its own. If you're only waiting around for him to see you as more than a friend, then you don't really value your friendship. It's worth less than the relationship you want, and you'll treat it as such even if you don't think you will.
7. THE TWO OF YOU RESPECT THE OTHER'S CHOICES AND RELATIONSHIPS.
This rule is the foundation of all the other rules for platonic friendships. If you respect your friend and his relationship, even if you've developed feelings for him, then you're not going to try to make him feel bad for dating someone else or allow yourself to grow resentful or even abuse his kindness if he's the one with the crush on you.
Men and women can be friends when they're smart about it, but not all men and women should be friends.
WHEN MEN AND WOMEN CAN'T BE FRIENDS
There are times when you just can't be friends with a man as well as those times when you shouldn't pursue a friendship against your better judgment. These times include:
When one of you takes advantage of the other's feelings (calling in unreasonable favors, asking for gifts or money, using your feelings to boost their confidence, so on and so forth).
When you're close friends who are considering sleeping together. Unless you want to encourage romantic feelings to develop between the two of you, it's decidedly not a good idea to engage in opposite-sex friendships where sex is also involved. Generally, FWB arrangements work better when you're not that close.

 

More FWB rules.
When you know your friend has feelings for you and you enjoy playing games or leading them on even though it's damaging to him. Being friends with someone whom you have a crush can be damaging even without games! This is a bad idea for any friendship let alone a platonic friendship.
When you act like you're in a relationship. There's a type of flirtation and playful banter that works between friends who have zero interest in each other romantically, but it's dangerous if one of you does have feelings. It leads to questions such as "Did he mean what he just said?" You can find yourself awfully confused – and, eventually, hurt – if you try to maintain a friendship with someone who is naturally flirtatious but doesn't reciprocate your feelings. Discover

 

13 signs he actually is flirting with you.
When your significant other (or his!) objects to your relationship, it might be time to take a break. Perhaps your SO sees a closeness that's (bordering on) inappropriate. Or your man might be insecure for no real reason (check out the 9 signs of insecurity), so you should sort out your relationship rather than putting your friendship first. We're not saying that your partner gets to dictate the people who are your friends (in fact, this is a type of controlling behavior you should beware. More on that

 

here). But you need to tackle those issues if you don't want them to unravel your friendship or your relationship.
If you're exes and one of you hasn't quite gotten over your feelings. This is related to one of you having feelings for the other. But it's more complicated because those feelings were once returned.
Psst, find out the 3 rules you need to follow to be friends with your ex.
WHEN FEELINGS OCCUR ANYWAY
Even if you're trying just to be friends, one of you might wind up having a crush on the other. Studies show that repeated exposure to a person is one factor in attraction, so beware of this trend. However, this doesn't need to sound the death knell for your friendship.
First, you'll need to determine how to deal with your crush. Do you tell the other person or not? Telling him means he knows and you could face rejection, especially if you've already discussed your desire to be just friends. However, it can also enable him to adjust his behavior accordingly so he doesn't lead you on.
For friends, you'll want to focus on saving your friendship. It's not like when you've just met and developed a crush, which could potentially lead to more. Discover how to get your crush to like you.
Plus, if you need to take a break from the relationship, he'll know why and you can return to being friends later. The opposite also applies if your friend has let you know about his feelings for you.
You may consider not letting him know at all if you think it'll make things too awkward. But if you choose not to let him know and you're also pulling away to deal with your feelings, it could damage your friendship in the long run.
Learn how to get over a crush and on with your life.
How you react certainly depends on your friendship dynamics. If you're not that close, it might be okay to drift apart for a while.
So can men and women be friends? Absolutely. If you both respect one another and your respective relationships. Platonic friendships with guys might offer something that your friendships with other women lack. But there are definitely situations when you not only can't be friends, but you shouldn't even consider being friends with a man.