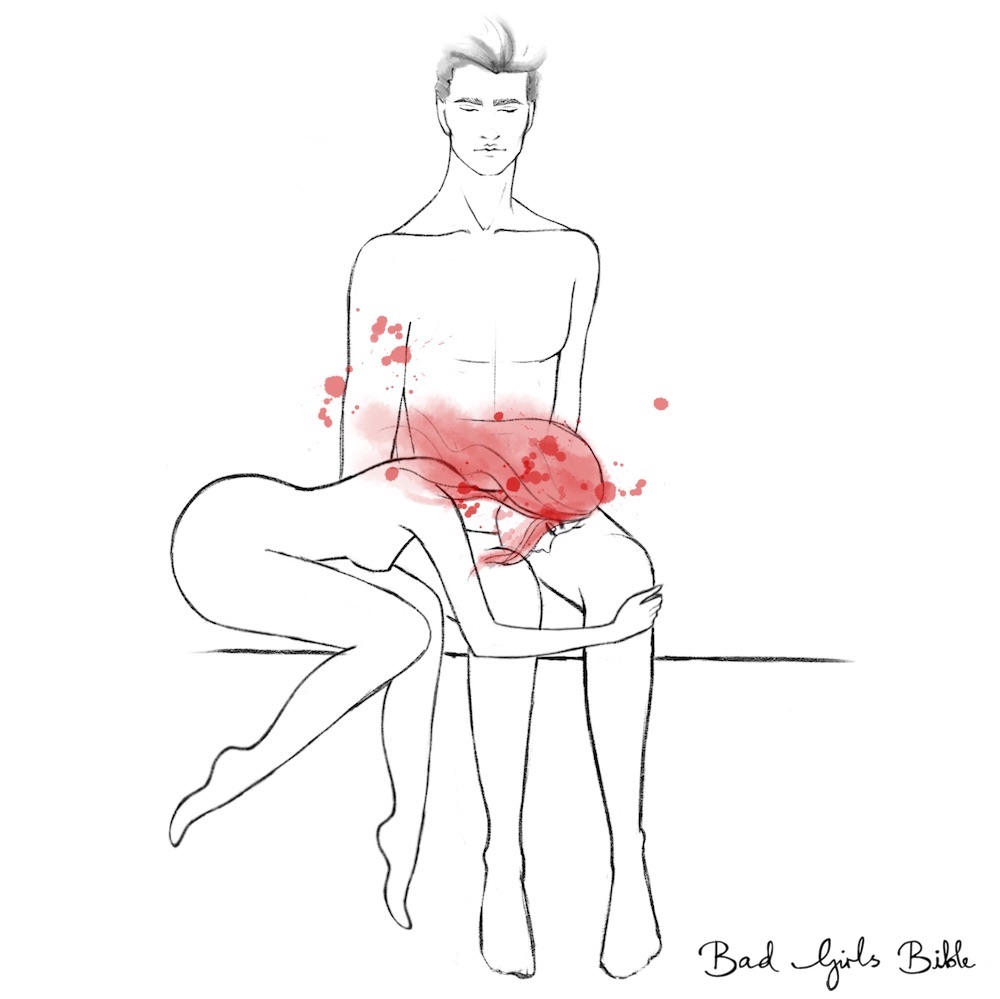 Performing the Cinema position involves both partners sitting side-by-side as they would in a cinema. You then just need to undo your man's fly and lean over while remaining seated to start giving him a blowjob. By the way, if you're interested in learning over 50 different blow job tips and techniques, then you may be interested in checking out the in-depth Blow Job Guide here.
You don't necessarily need to perform the Cinema position in a movie theater. Anywhere comfortable, like while watching TV at home is fine.
TAKE IT SLOW!
If you are new to all of this, you may be eager to try it out. But you'll find that your man will appreciate a build up to it. So instead of just opening your guy's fly and sucking his dick, try starting more slowly.
First gently massage him outside his pants, by using your hand to rub gently over his penis and testicles. Then after about a minute of this, reach inside his pants and give him a slow handjob for a few minutes. After this build up, it's now time to start actually giving him a blowjob. You can learn great foreplay tips to use before a blow job here.
EXTRA TIPS FOR THE CINEMA BLOW JOB POSITION
Use Those Hands – In this position, you mostly likely won't need your hands for supporting yourself, which means you can use them to massage his testicles and also use them to stroke his cock. Learn some powerful hand job tips you can add to your repertoire from the Hand Job Guide.
Give Him Control – An excellent way to spice this blow job position up, especially if you like your man being in control, is to allow him to control the pace and depth you take him using his hand on your head. Of course, if you don't like him doing this, make sure to let him know! Learn more great tips on being submissive for your man here.
The Law! – Bear in mind that even though the name of this position comes from something that may not be legal, you should never break the law.