The word "good" is a subjective one. What makes a good man for someone else might not be a good man for you. Most people, however, share a similar vision when they imagine a good man (or woman). So the qualities of a good man are universal to most good men. A good man is a person worthy of your time and affection and someone who should make a good partner now and in the future.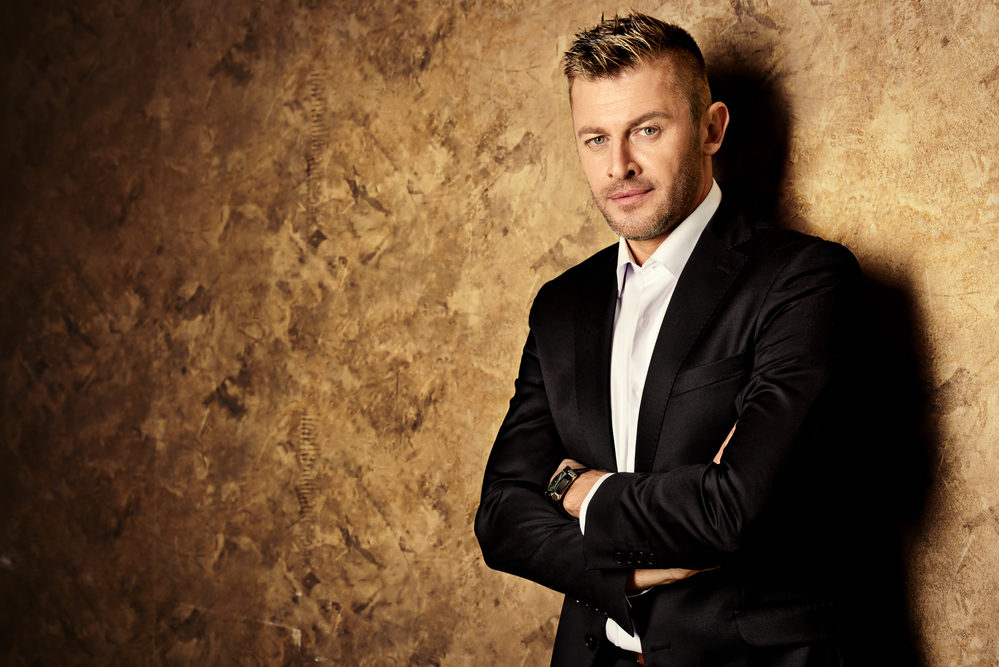 Here are the qualities of a good man and why they are significant.
1. HE VALUES YOUR OPINION
You can tell when someone values your opinion by whether they listen to what you have to say. They'll demonstrate that they understand what you're saying and might even ask questions to get more clarification. They'll then thank you for your opinion and will let you know that you helped or that they'll give what you said some thought.
2. HE ISN'T SEXIST
A sexist man has negative thoughts and beliefs about women in general. A sexist man might be on his best behavior when he's trying to get something from you, such as sex. Or he may use something like a backhanded compliment because he doesn't respect you. More on that here.
But the bottom line is that a sexist man thinks he's better than you are, won't be comfortable with a woman who earns more money than he does, and isn't interested in your opinion on anything of importance.
3. HE DOESN'T CHEAT
Being faithful is a super important quality of a good man. If you know he doesn't cheat, you won't need to worry or constantly question him when he's not with you. Some men use cheating as a way to play the field when looking for the right woman. But a good man will first break up with you instead of cheating on you.
4. HE WORKS HARD
This quality of a good man means that he'll have a stable career. It doesn't matter how much money he's currently making. If he shows responsibility, has a good work ethic, and makes enough money to support himself, it shows that he has good qualities.
A man who just wants to goof around all day and sponge off others is to be avoided unless you don't mind supporting him. Be careful where you're meeting guys to avoid types like this.
5. HE'S IN TOUCH WITH HIS FEELINGS
Men are taught not to show their feelings, but that doesn't mean they don't have them. A good man understands his feelings of sadness, for example, and doesn't turn them into anger. Just because a man shows his vulnerability by perhaps crying doesn't mean he's not manly or that he's not well adjusted. He's just in touch with his feelings.
6. HE CAN ADMIT WHEN HE'S WRONG
A person who can't admit when they're wrong is difficult to be in a relationship with. They typically have huge egos, which is difficult to deal with. Plus, if they believe they're always right, they then also believe that you're always wrong.
Nobody's perfect, but not everyone can admit it. If a man can admit when he's wrong, it's a good quality because it shows that he believes he has room for improvement.
7. HE'S HONEST
A good man is honest and doesn't lie to you or sneak around. Keep in mind that his honesty also applies to what he thinks of you. An honest man won't just tell you what you want to hear. Instead, he'll tell you what he thinks, and that might not always be what you want to hear.
But it's better to be in a relationship with someone who is honest instead of someone who just goes along with whatever you say or who lies to you all the time.
8. HE HAS INTEGRITY
A man with integrity has good character and high morals and ethics. He means what he says and says what he means. You can count on such a man. If he tells you that he'll be somewhere or do something for you, he will. You can rely on a man with integrity. Integrity also means that he has good values and strong beliefs that he stands up for.
9. HE KNOWS WHAT MATTERS
People matter to a good man more than things do. Although he works hard, he prioritizes work appropriately. If he's in a relationship with you, you naturally want to be one of his top priorities. Recognize that you're not his only priority, especially if he has children, a good job, hobbies, and friends. But you shouldn't be last in line, either.
10. HE STRIVES TO IMPROVE
A good man, instead of blaming others when things don't go his way, will strive to improve his situation. He understands that he might need to change some things about himself, and he's willing to put forth the effort to get it done.
11. HE IS CONFIDENT, NOT COCKY
A confident man believes in himself and has reasons for his confidence. He can back up what he says. His confidence comes from within. But a guy who's cocky likes to brag about himself when he has nothing to brag about. He's cocky from the external praise he might get, but when that praise stops, so does his confidence.
And if he's cocky, he might not be able to let go of his ego to save your relationship.
12. HE TREATS OTHERS WELL
Whether it's the waiter at dinner or his friends and family or even strangers, he is respectful to people and doesn't feel the need to put them down to make himself look or feel better. This is one of the most important qualities of a good man; the way he treats others is an indication of how he'll treat you.
A man who treats others well is kind and looks for ways to be helpful. People respect such a man since he shows respect to them.
13. HE WORKS WELL WITH OTHERS
A man with a short temper who's constantly getting fired or quitting jobs because he doesn't get along with people isn't a good catch. And if the common denominator in these misgivings is your man, that's a good indicator he's the problem, not everyone else.
Signs your man doesn't work well with others include him always having his phone out (signals the person he's with isn't important), interrupting people, and assuming the worst about others.
14. HE'S POLITE
Malcolm Forbes of Forbes Magazine once said, "You can easily judge the character of a man by how he treats those who can do nothing for him." In other words, a good man is polite to everyone, not just to people who can further his career or do something for him. He's also courteous, respectful, and nice to people. And by being this way, others want to be around him.
15. HE HAS GOALS
Goals are important to have because they give people direction in life. They give people something to work toward, and they provide a focus. Without goals, your man would just be going through life in an aimless way, and you probably would not feel secure with such a man.
When you're in a relationship together, you should also specify relationship goals to ensure you're on the same page.
16. HE IS GRATEFUL
Being grateful means that you take nothing for granted. If a man possesses this quality, he won't take you for granted, for example. And being grateful relates to many positive health benefits like better mood and sleep and feeling less fatigue[1] Grateful people typically appreciate what they have and aren't envious of others, good qualities for a mate to have.
If he currently isn't grateful for what he has, try getting him to keep a journal to write down one thing he's grateful for each day. Doing so can shape the way he thinks.
17. HE HAS A SENSE OF HUMOR
Women love men with a sense of humor, making this one of the more important qualities of a good man. For one, funny people tend to be more intelligent. They have the ability to understand the way other people think and know what they will likely find to be funny.
A sense of humor also displays that a man is socially aware and that he's confident. Plus, if a man can make you laugh, you're sure to have a good time with him.
While you shouldn't get caught up on finding a man that meets every item on this list (then, you might have standards that are too high), you should now be able to tell whether a man is a good man or not. It might be attractive to get with a bad boy because they're usually exciting. But those types of men rarely stick around. Looking for a good man will ultimately lead to more happiness than wasting time on bad boys who don't value you.
Make sure you're a good woman, too, so he'll want you!