First love is a rite of passage that everyone seems to go through. While few people remain with their first loves, the experience impacts them forever. Even people who are happily married find themselves thinking about their first love from time to time and how special it was. Why is love so universally powerful?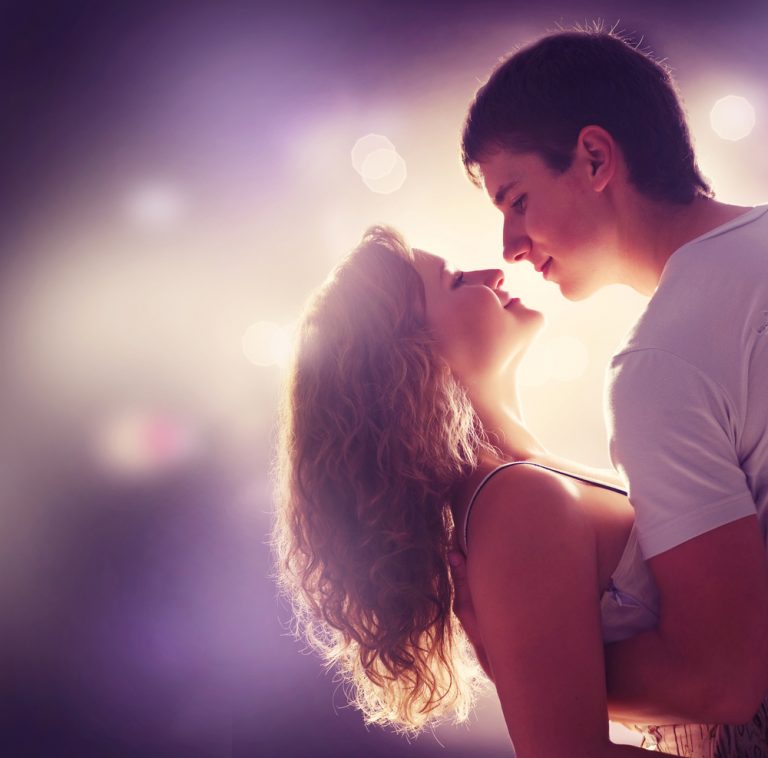 WHY FIRST LOVE IS POWERFUL
1. YOU'VE NEVER BEEN IN LOVE BEFORE
Even if you've had better relationships after your first love, your first romance is so powerful simply because it was your first. We celebrate the firsts of many things, from the time we're babies, our parents remember our first step or when we say our first word. We remember the first time we rode a bike by ourselves, and we remember our first love. You always will remember your first love because you have never been in love before.
2. IT'S EXCITING AND NEW
When we do something we've never done before, we're often nervous or anxious about it, even if it's something we're looking forward to doing, such as taking a first airline trip or singing in front of an audience, even if you know you have a great voice. And falling in love brings those feelings too. It's scary to have your first kiss and to share your feelings with someone else. But besides being scary, it's also exciting and new. You don't really know what to expect, so every day brings excitement. You are definitely not in a boring routine.
Read: What Being in Love Feels Like
3. IT MAY BE YOUR FIRST TIME HAVING SEX
Even if you want to have sex with your first love, you'll have many thoughts racing through your mind: Will it hurt? Should you tell him it's your first time? Will I have an orgasm? 
The more comfortable you are with your first love, the better the sex will be. If penetration does start to hurt, let him know. You need to feel ready and relaxed.
Once you start to relax and start feeling good from the way he's touching you, your body will start to release oxytocin, what some people call the "cuddle hormone." Oxytocin also promotes bonding, which makes you feel super close with your first love.
4. YOU EXPERIENCE MANY FIRSTS
As we explained above, the first time you do anything tends to be memorable. And being in love for the first time means you experience many firsts. This is the first time you've been obsessed with a guy, thinking of him every waking moment. This is the first time you've had such intense feelings for someone.
This is what young love is like, and young love is one that you will always remember.
5. YOU CAN'T IMAGINE LOVING ANYONE ELSE (ALTHOUGH YOU LIKELY WILL)
Because you're experiencing feelings you've never had before when you're in love for the first time, you might feel as if you'll never have this feeling for anyone else, ever. This is logical since you've never experienced these feelings before. But most people do not end up with their first loves, and most people definitely do fall in love again.
The good news is that when you fall in love later in life, your relationship will likely be better and more satisfying than your first love. You are more mature and better know what you want. So don't stay with your first love just because you think you'll never fall in love again. Sometimes the timing, the relationship, or both, just isn't right.
6. EVEN IF IT ENDS BADLY, WE LOOK BACK WITH NOSTALGIA
Your first love might be the exact wrong person for you. He might put you down in front of people or even cheat on you. So you naturally end it. But the feelings you have concerning your first love are so strong that your mind tends to only remember the good times.
It's times like this when you should rethink the breakup. You might be tempted to try to get him back. Stop for a minute, and realize that you are probably just being nostalgic. Remember the reason you both broke up before you start having second thoughts.
THE PROBLEM WITH FIRST LOVES
1. IT'S EASY TO ROMANTICIZE
If it's been a long time since you and your first love broke up, say 5, 10, or even 20 years ago, you might start to romanticize what happened. As we said before, because this was your first love, the feelings you have are powerful as it was the first time you experienced them. When you romanticize your first love, you might be tempted to try to find them on social media … just to see what they're up to. At least that's what you tell yourself.
What you might really be doing is trying to get back together (you can get you ex back! here's how), and at the risk of breaking up with your current boyfriend or husband. But you need to ask yourself, "Was it really that great?" You might be making a big mistake by trying to recapture what you once had years ago.
Sometimes you just need to recognize that you miss your ex but still need to move on. Discover how.
2. IT ENDED FOR A REASON
First loves rarely last. But why? Probably the most common reason first loves don't last is that they typically happen when you're young. The timing just isn't right. You both have much to experience out of life still. And since you are young, you probably aren't mature yet. You don't even know who you are, let alone what type of man you'll want to spend the rest of your life with.
Related: 17 Qualities You Should Look for In a Good Man
People often break up when they go off to college. They might think they'll reconnect, but often the process of maturing means that you both are no longer the same people and are no longer in love.
3. YOU HOLD YOUR CURRENT PARTNER UP TO A HIGH STANDARD
Your first love becomes a sort of blueprint for the rest of your relationships. You might then start comparing all other men you date to your first love. You're probably doing this to see if your feelings are as strong for the new person or if the new person is as "good" as your first love was.
It's great to want to reproduce the feelings of love with someone new. But it's not fair to compare people. Besides, your memory of the relationship might not be accurate. You might remember only the good, or you might even assign traits to your first love that never really existed.
While you'll always remember your first love, you need to be open to new relationships, too.
4. THE RELATIONSHIP MIGHT NOT HAVE BEEN MEANT TO BE
First loves are often about the emotions involved more than the sex. But a deep infatuation can happen all the same. And often, when those intense feelings die down, as they always do in time, you might realize that there is nothing left. If your relationship can't sustain going to the next stage (learn about the stages of a relationship), which is a more mature love, the relationship might not have been meant to be.
Discover the 14 signs of a relationship that's meant to last.
5. IF YOU'RE STILL PINING, YOU MIGHT NOT BE PRESENT IN YOUR LIFE
When you and your first love break up, you will probably be devastated. You'll feel lost and lonely without him. You'll think about him all the time. And all that is normal. But at some point, you need to move on and live your life.
Read: How to Get Over Your First Love
When you're pining for your lost love, you are not living in the present. That means your mind is closed to new experiences and to noticing new potential relationships. Once you start living your life again and meeting new people, you'll find that you naturally will stop pining for your first love and should instead only experience fond memories of him.
6. YOUNG LOVERS HAVE MUCH GROWING TO DO
First love often happens when you are young, such as middle-school age. At that age, you probably aren't fully aware of or comfortable with yourself. So this is not the time you can even make the decision on who you'll spend the rest of your life with. Both you and he are likely to grow and change. Once that happens, you both might decide that you aren't meant to be together.
YOUNG LOVE CAN WORK OUT
1. STAYING WITH YOUR FIRST LOVE
Despite being against the odds, some people stay with and marry their first love. A YouGov study of British couples found that people who marry their first love tend to have a strong marriage. Further, only 19% of the first-love couples studied said they have thought about leaving their partner compared with 34% of couples who are not first loves.
2. NO PROBLEMS WITH THE RELATIONSHIP
You might get back with your first love and marry him someday. This is more likely to happen if you broke up for external reasons versus breaking up because of relationship problems. Maybe one of you moved. Maybe you both went away to college. If the only reason you broke up was an external one, you might wish to explore the possibility of getting back together someday.
3. MANY PEOPLE REUNITE LATER
You might have just experienced a divorce, or maybe you're a widow. In times like these, you might start thinking about your first love. If he also finds himself single now, the two of you might reunite. And the reunion has a good chance of working out.
Why? You both share a common history and have shared roots, particularly if your first love was a young love, a love that happened when you were younger than 24. People you bond with at a young age are likely always to be in your heart because they know who you are.
Learn how to fall back in love using the laws of science.
Note that reunions are generally the most successful when the breakup was from external forces: your parents making you break up, a move, or some other factor beyond your control. If you weren't getting along well during your first-love relationship, the odds are that the same problems will happen again.
When we take off the rose-colored glasses, first love may not be magical or perfect. It's nice to think about your first love, as long as you don't let something that didn't work take over your life. Your first love will always be special. But if you recognized at the time that it was not the relationship for you, be open to experience new relationships. When you find the right one, it will be a stronger relationship than your first love ever was.