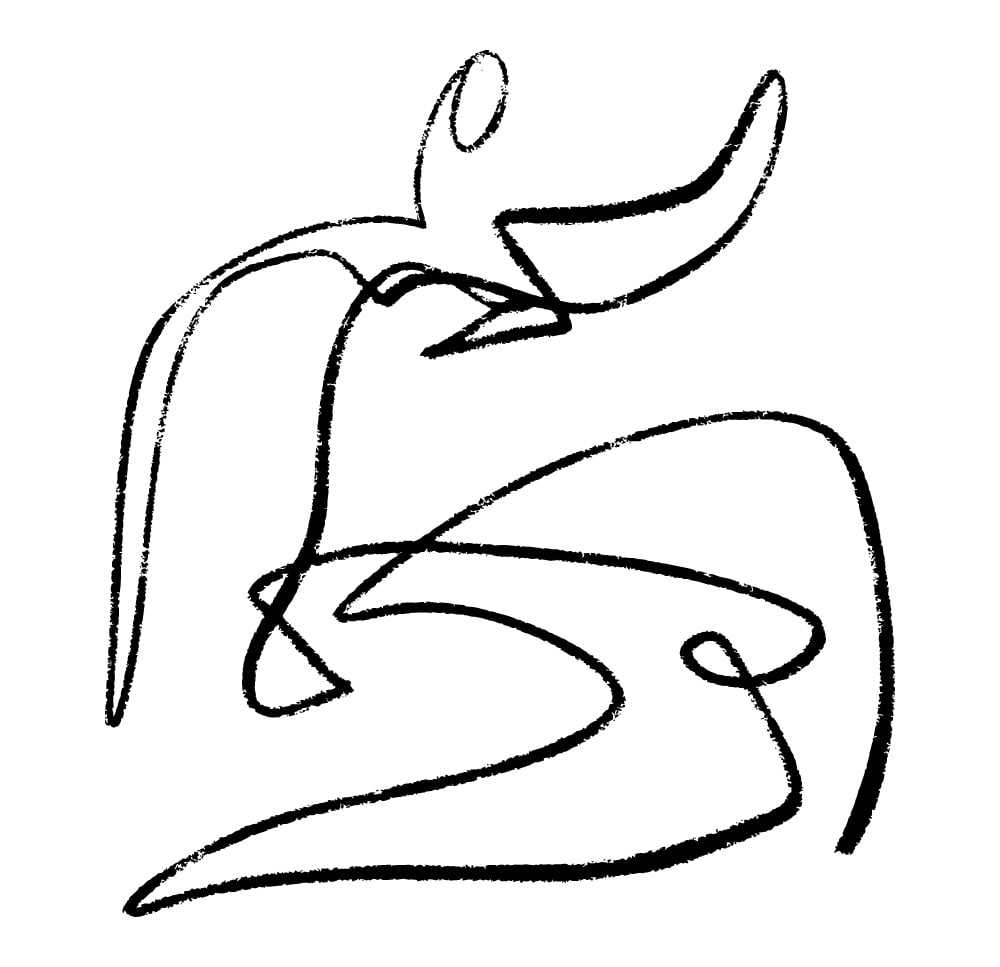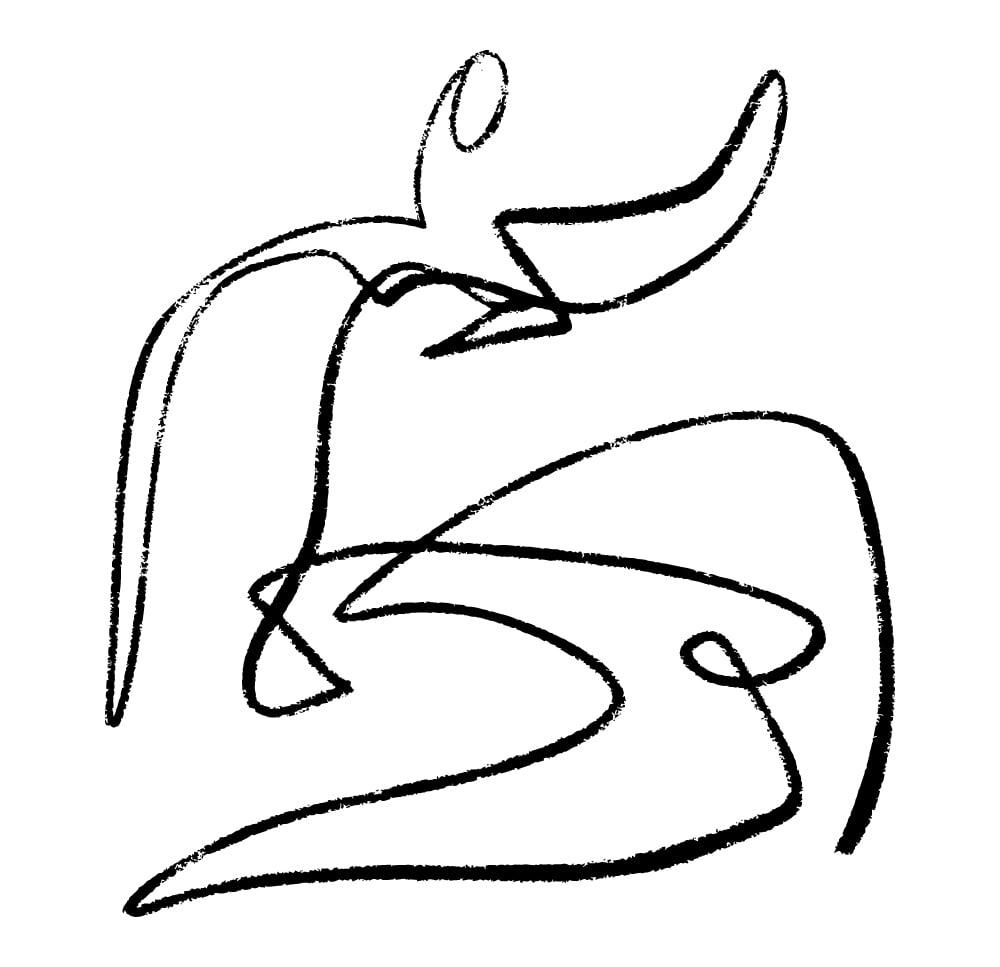 Learning how to cum is easy. I'm going to show you how to do it, during sex and masturbation, even if you currently struggle to cum. First, I need to clear something up…
Cumming Versus Squirting
We refer to "cumming" and "to cum" as the act of reaching orgasm or climaxing in women. Some people use the word "cum" to mean squirt.
Now, here are the questions to ask yourself if you currently struggle to cum along with step-by-step techniques to cum easily, often, hard (and fast if you want that).
1. Are You Comfortable?
If you're uncomfortable, it's going to be hard to cum. Furthermore, you might have trouble even getting into the mood or becoming wet. Comfort is essential to a woman's pleasure and orgasm but is often overlooked. There are several aspects of comfort you should consider. And you need to be brutally honest with yourself when answering these questions.
Safety
If you don't feel safe with your sexual partner, you're unlikely to enjoy sex. Whether the person has said or done things to make you concerned for your safety or you just don't know them well, it's best to get out of the situation until you do feel safe and comfortable.
Additionally, if you're fooling around somewhere that could potentially be dangerous, it's okay to wait until you're at home or somewhere safer.
Your Body
Everyone has hangups about their bodies — including guys! But women may have a harder time with this. Research suggests that women have more negative body‐image evaluations of their bodies relative to men but greater preoccupations with their bodies than men [1] and that women's satisfaction with her own body is influenced by how men view them [2]. Sexual health professor and researcher Laurie Brotto describes how women are often not present during sex because they are too busy "monitoring" themselves, including their bodies and performance [3 p 50].
All this is to say that if you're not happy with your body or you're concerned that your partner will see your butt jiggle or your tummy roll during sex, you're not going to relax enough to be able to enjoy yourself, let alone cum. How to view your body in a positive light is a broad topic that we won't get into in-depth here, but you'll find plenty of resources to help you become more body positive online.
Two specific things you can do include purchasing and wearing lingerie that you feel sexy in. For instance, you might choose a babydoll that covers your tummy if you feel that's your problem area.
Read More: 10 Vital Tips For Choosing The Perfect Lingerie for Your Body
Many women also find that pinup or boudoir photo shoots are great for confidence! You can try it yourself at home and then send your partner a sexy selfie of the results!
Physical Comfort
Physical comfort can play a part in how easily you become aroused and cum. If you enter a guy's room for the first time only to find out that he doesn't use sheets and it's so dirty you're afraid to sit down, how do you expect to have an orgasm? A room that's too warm or cold can also be a problem.
Sexual Anxiety
Sexual anxiety is something we all experience, and it's normal when you have sex with someone for the first (few) time(s) and can even help to ramp up the sexual tension. Sexual anxiety should ease as you become more comfortable with your partner and with your skills as a lover. If your anxiety hasn't abated, it's time to consider why.
Common reasons include:
You don't think you're worthy of your partner (perhaps because you perceive yourself as not attractive enough for them, see above). Remember that this person is choosing to have sex with you, perhaps more than once. And if you're in a relationship and know your partner cares for or even loves you, it's time to recognize your worth. They do!
You may have doubts about your skills as a lover. You can improve skills such as kissing,

 

blow jobs,

 

or

 

hand jobs. If you're like many women, you might feel anxious and self-conscious when it comes to riding your man.
You've got roommates or kids who might hear you having sex. Find a time when you can have sex without anyone at home. Consider playing music or even using a ball gag if you're noisy in bed. Install a lock on your door to prevent anyone from walking in on you.
You might worry about how you look and sound during sex (not related to body image). In this case, focus on how everything feels. 
You may have past (sexual) trauma. You can enjoy sex after sexual assault or trauma, but you might want to seek help if nothing you've tried has helped.
You're worried about getting pregnant or transmitting an STI.

 

Using condoms

 

helps to protect against both of these consequences.
You don't have a lot of knowledge about sex. You can explore the

 Princess Fantasy

 

to learn more about sex. Resources such as Scarleteen, Go Ask Alice, and Planned Parenthood, among others, may also be helpful.
If your sexual anxiety persists or is especially interferent, consider talking to a professional who can help you work through these issues. Mindfulness has been found to effectively treat anxiety as well as other sexual dysfunctions [4, 5, 6] — even those stemming from childhood abuse [7].
2. Are You Turned On?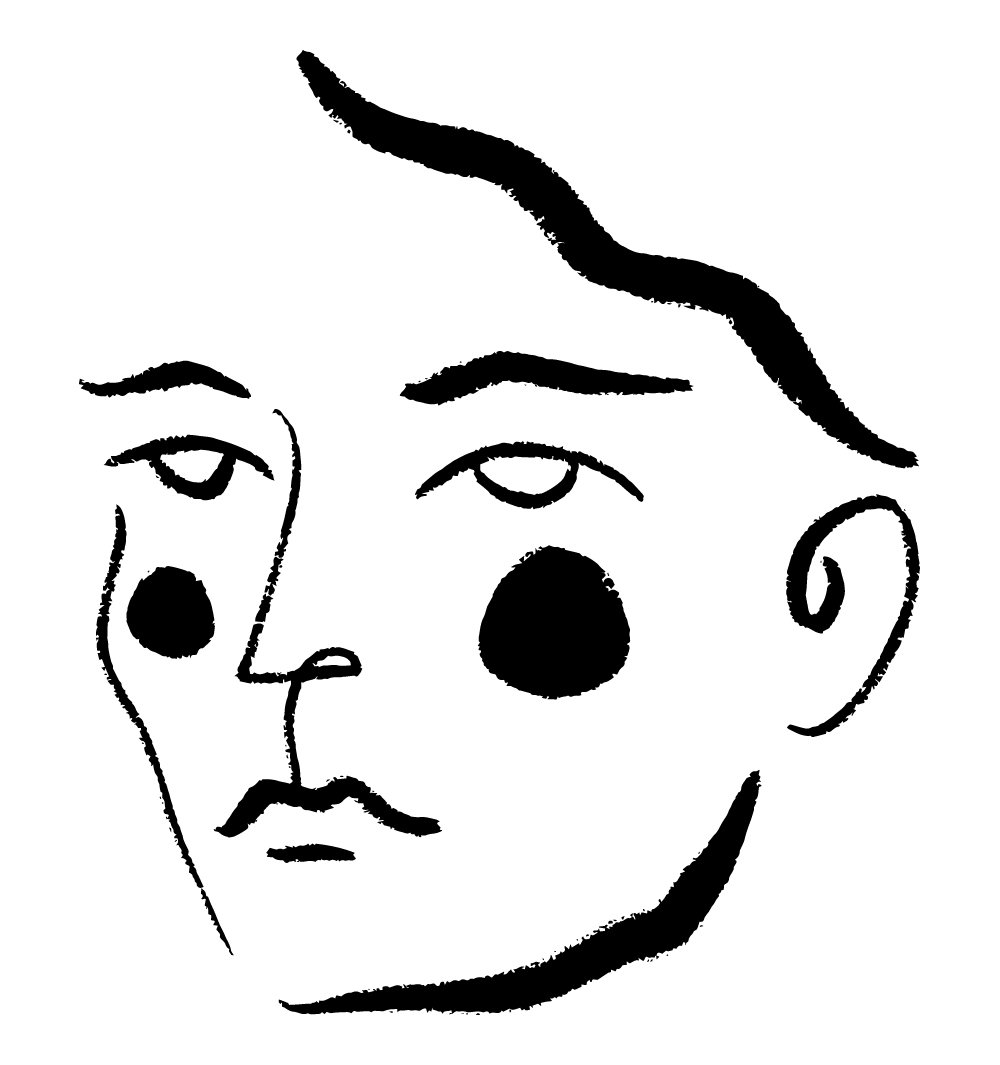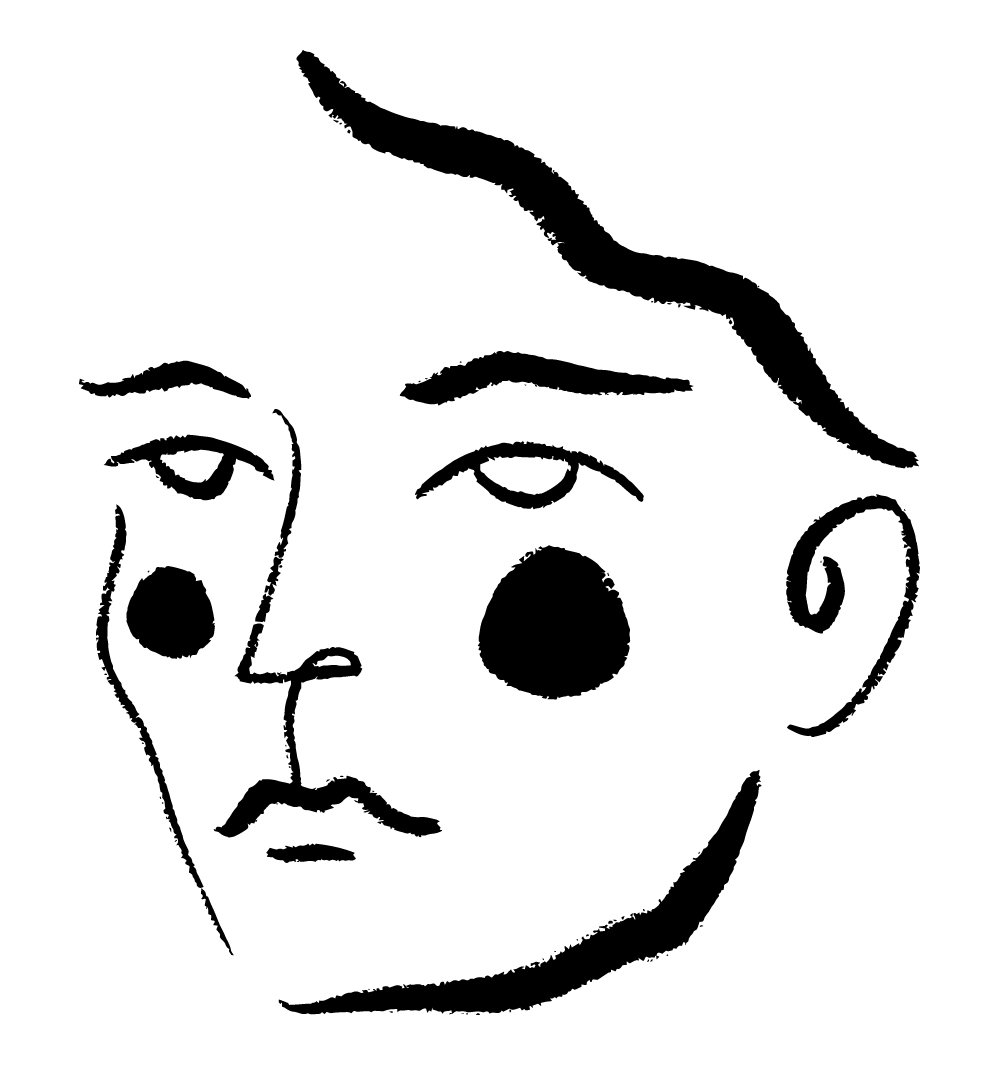 Let's say you're comfortable, but sex still doesn't feel that great and you can't cum. What could be going on? It may be that you're not turned on or turned on enough to cum easily. To get turned on, you need to figure out if you have a Responsive or Spontaneous sex drive…
What the heck?
What do those two words even mean…Responsive and Spontaneous?
Let me explain…
Responsive
Most women have a sex drive that falls into this category. If you usually get turned on AFTER your man consciously tries to turn you on with compliments, sexy eye contact, kissing or through touching you, then you have a Responsive sex drive.
If you find yourself nodding your head in agreement to what I just described, then you have a Responsive sex drive.
Imagine these two scenarios:
You're not hungry but you walk past a bakery, and suddenly you want to eat.
You're not an casual smoker, able to go for weeks without a cigarette…But you find yourself out for drinks with friends and they are smoking, and you suddenly crave a cigarette.
Responsive desire is kind of like that. When you remember how delicious sex is, you want it, and sometimes that happens when you're in the middle of fooling around.
Men are not usually in this category, they usually have a Spontaneous sex drive.
Spontaneous
If you randomly get turned on without trying, then you have a Spontaneous sex drive. Here's a couple examples
Perhaps you're filling out your tax return…and suddenly, without reason, you feel horny.
You're watching the news and they are discussing whether to raise or lower interest rates…and for some unexplainable reason, you want sex.
Site note: I believe Spontaneous describes it well, although, some people argue that "spontaneous" is not exactly the right label [8]. Feel free to call it "random randiness" if you like!
What I'm trying to say is this….
New research has shown that many women don't experience desire until foreplay has started (the women with Responsive sex drives). This new research is different from the classic "sexual response cycle" you might have been taught in school or elsewhere [9].
This same post also includes responses from other women about how they get horny in the moment.
A Solution For Responsive Sex Drives
If you are one of the many women who have a Responsive sex drive, scheduling sex may be one way to make sure you keep having sex [10]. This should help you to cum more often.
Brakes To Your Sex Drive – DANGER!
As you read above, a woman's arousal, which affects orgasm [11], may be more sensitive to external influences, which can include stress, relationship satisfaction, childhood trauma [12], and anxiety.
These are known as your "brakes" (and can include internal factors such as body image [13])
Accelerators To Your Sex Drive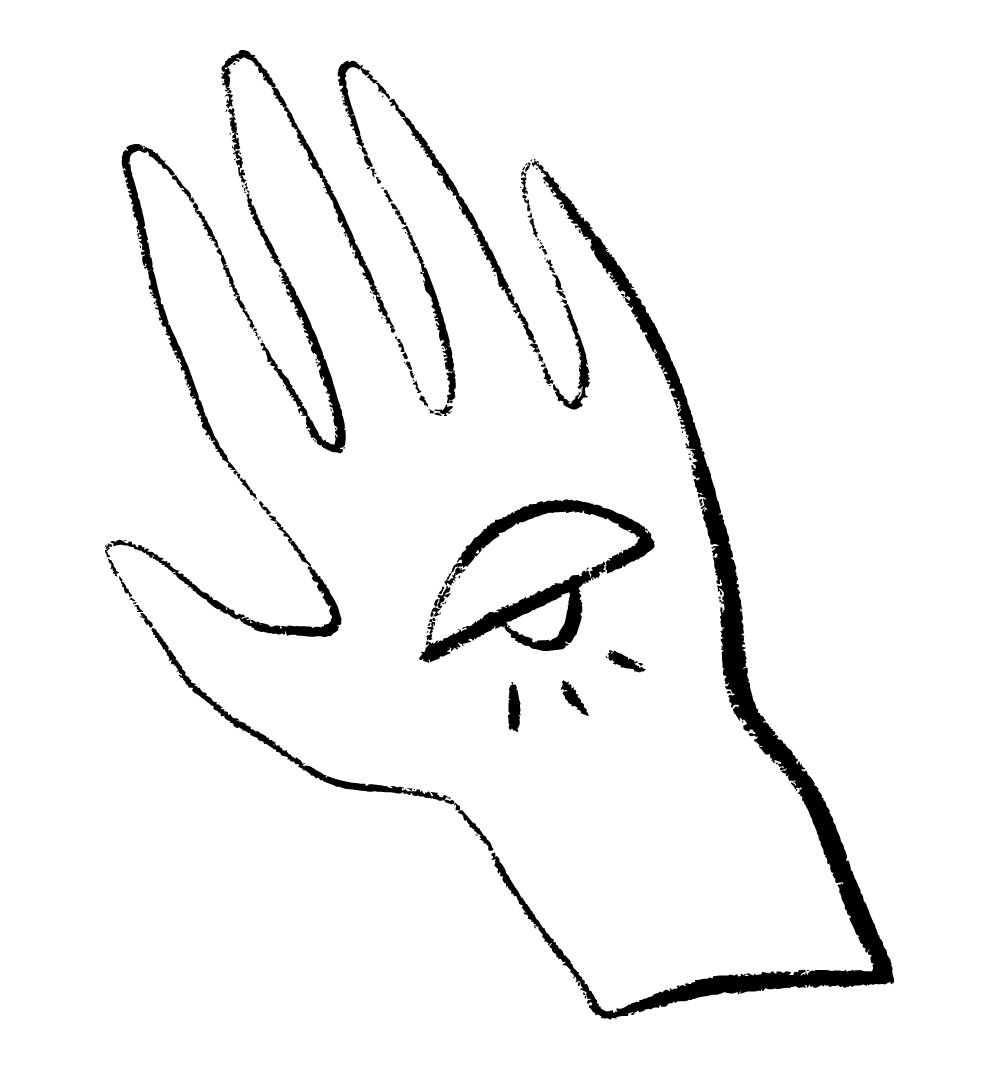 "Accelerators" that rev up your sex drive also exist.
Science Side Note: This mechanism is known as the dual-control model [14, 15]. Emily Nagoski wrote about it in her book Come As You Are where she explains that women often have more sensitive brakes than men [16 p 60]. Remember, these brakes are the things that stop you from getting turned on and cumming easily.
Throughout this guide I will discuss these brakes to your sex drive in more detail. However, I want to address the most common one right now…
Stress – Being physically distressed is associated with low sexual desire [17], which is important for you to cum. The first step is to reduce stress.
Yoga or a warm bath do it for some women, but you can also involve your partner by asking for a sensual massage.
Whether it's a massage, fingering or making out, the more you do before you get to intercourse, the easier it is for you to cum. It's not so much due to the time you spend on these activities but that you're doing them at all.
One study even found that deep kissing, manual stimulation, and oral sex combine to create the key to orgasm for many women [18].
You and your partner can read through these foreplay tips to get even more inspiration for the bedroom.
Once you give yourself time to get turned on and figure out how to do that, you won't have to work so hard to make yourself cum.
If you're struggling to get turned on and cum, it might have something to do with this next point.
3. Are You Happy With Your Relationship?
Dissatisfaction with your relationship can't be shut out by closing the bedroom door. If you're not feeling loved, are experiencing emotional distance, or have a partner that does not understand your preferences, your sex life can suffer as a result [19, 20, 21]. That's not even considering if your partner is emotionally or physically abusive.
However, a relationship that feels good and works well emotionally, and where sex is approached openly and appreciatively can make it more likely for you to cum [22].
You can't avoid issues with your relationship and assume your sex life will be just fine, as the health of your relationship and your sex life are so intertwined.
Your relationship might be the first problem to tackle if you find that you're no longer able to cum but have been able to in the past.
Trust is a big one. If you're working through a breach of trust such as cheating, your body may not respond positively to sexual cues anymore. Therapy and time can help you get over this, but not everyone can.
4. Have You Orgasmed By Yourself?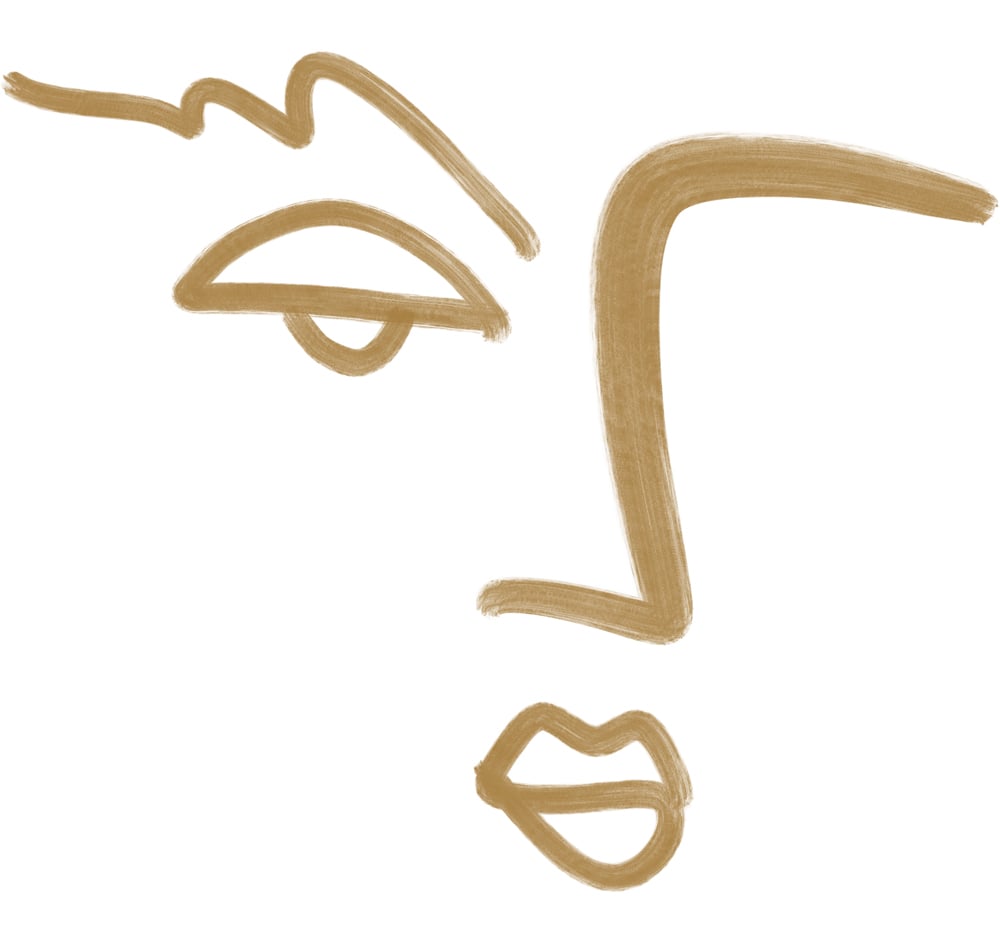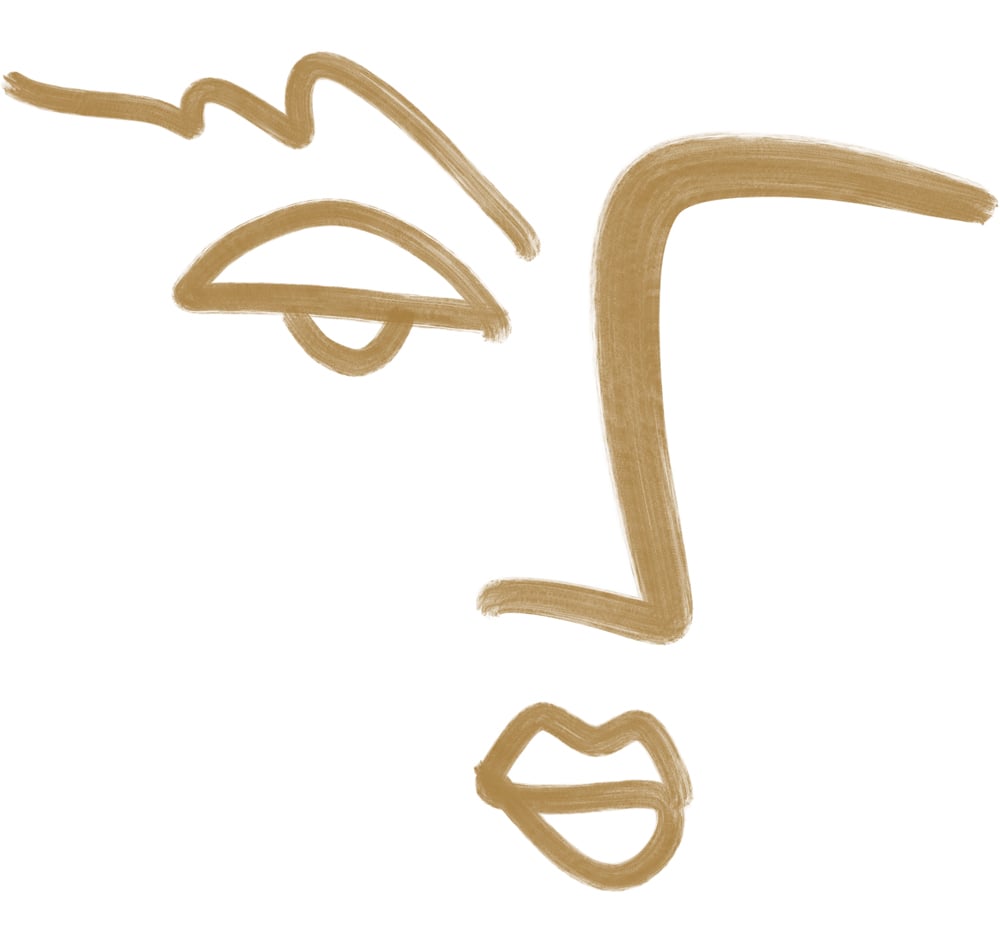 If you've never cum before, then figuring this out will help A LOT
Keep in mind that it's often easier to cum for the first time by yourself through masturbation than via sex (although, some women do experience their first orgasms with partners).
Benefits of Masturbation
Masturbating means you can try whatever you want even if it seems "weird" or doesn't involve penetration. You can go at your own pace and don't have to worry about whether you're taking too long. You can focus on your pleasure alone and not your partner's — all good for cumming! You can find out what you like and don't like without performance anxiety.
These posts contain information about your anatomy, including where your clitoris is, and knowing that can help you orgasm during masturbation [23].
Three common methods of female masturbation include using your fingers to stimulate your clitoris and vagina, using the spray from the shower or faucet, and grinding on items [24].
The most important part about learning to make yourself cum is…relaxing and getting comfortable with yourself. It's not about a perfect technique or rubbing yourself in a specific way. You just need to relax and get comfortable with yourself.
"But how can I relax if I'm desperately trying to make myself cum?"
Focus on Pleasure, Not Orgasm
It's an interesting and sometimes difficult question. To relax, even if you are desperate to make yourself cum, you need to stop aiming for a 'final outcome'. Instead, you need to just enjoy the process and the sensations [25] rather than focusing on the thoughts in your head [26]. It sounds counter-intuitive, but the fact is, it works. By not concentrating on an outcome, you can free yourself of 'having to make yourself cum' and just enjoy the process or journey.
One way to avoid being too goal-oriented is to add a "distraction" to your masturbation. This might mean porn or erotica, or you might simply fantasize in your head. When you're seeing or visualizing sexy ideas, you might not have to try to hard to make yourself cum.
5. Are You Getting the Right Stimulation?
It might seem obvious to some people, but many women need a certain type of stimulation to cum.
Although some women can orgasm from penetration alone [27], clitoral stimulation is important for some women to experience orgasm [28, 29].
If the type of sex you're having completely ignores your needs, the chances you'll cum are slim to none even if you can make yourself cum when you're alone. Perhaps this is why straight women orgasm less frequently during sex than lesbian or bisexual women [30]. As a woman, you're more likely to know what other women need.
We Need to Talk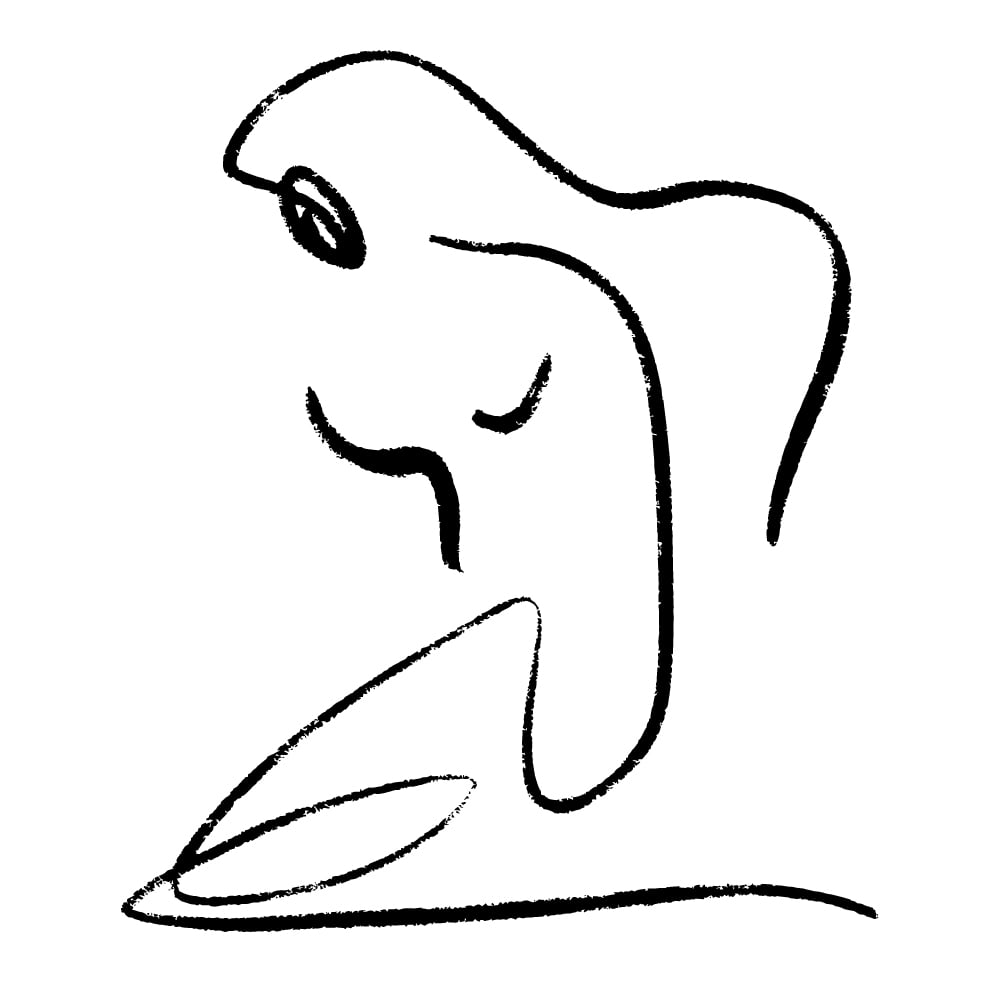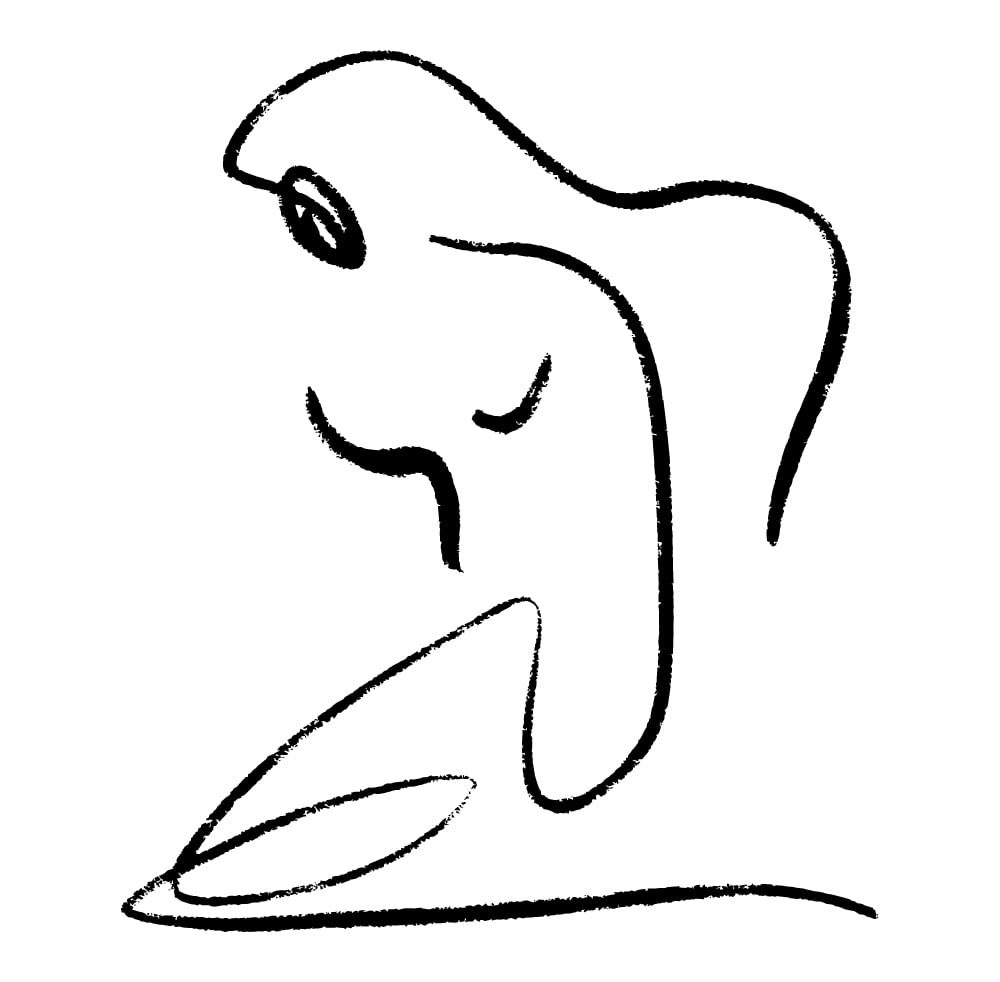 What if you know what you like when you're solo, but you're not sure how to get it during sex with your man? Your partner may skip foreplay entirely — a big no-no if he wants you to cum! — or may do something that just doesn't work for you.
What then?
Then, you have to communicate about your needs during sex.
It can be hard to talk about sex. Maybe you were taught that sex is a bad thing from your parents or teachers. Or you might not be used to people talking about sex because you didn't have much sex education.
You could assume that just because you're attracted or in love with your partner that sex should just be good. But that's not the case at all.
It might sound elementary, but being able to talk about your desires, fantasies, and needs in the bedroom can turn a mediocre sex life (or even a poor one!) into an amazing one.
When you tell your partner what you like because you've learned how to make yourself cum, he take this information to help you cum. You'll experience more pleasure and have a greater chance to cum easily. He can see you in real pleasure, and you can bask in the afterglow together!
Depending on how much change you need, it might be enough to simply move your partner's hand, to take his hand in yours to show him how you like it, or to use a simple command such as "Harder" or "To the right, please" to get the stimulation you need to cum.
Now, you might worry that your partner will be offended or hurt if you ask him to do something differently. You may have tried in the past and were shut down. Trust me when I say that most guys want to know what you need in bed so they can be better lovers.
F**k Fakers – By the way, you never want to fake an orgasm because if you're doing that, you're training your partner to do things that you don't like/need because he thinks it makes you cum. Ouch!
6. Has Something Big Changed In Your Life?
Moving. A new job. Death of a loved one. These are all big life changes.. and your response can manifest in unexpected ways, such as difficulties in the bedroom. Many of these things can be stressful, which you already know is a sexual brake. Others may simply be exhausting, leaving you with little time or energy to make sex a priority.
Pregnancy
You know what else can do that? Being pregnant and having a baby. If you've become pregnant, you may find that you don't want sex as you used to, which is fairly common [32]. Or you may want sex more than ever and find yourself more sensitive than before.
Pregnancy hormones…
After Childbirth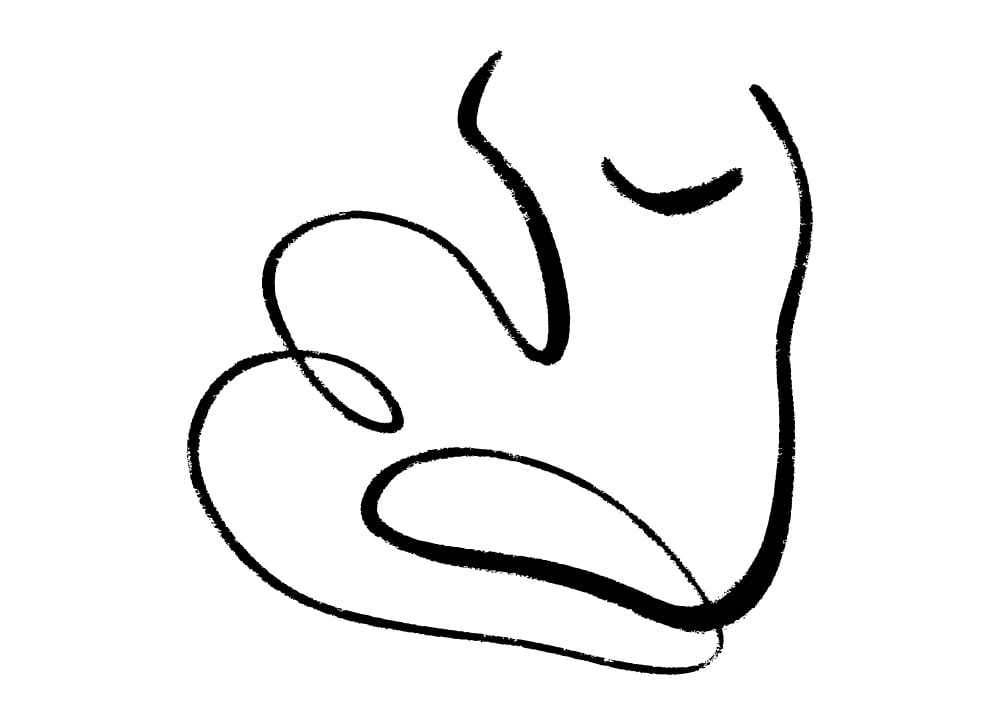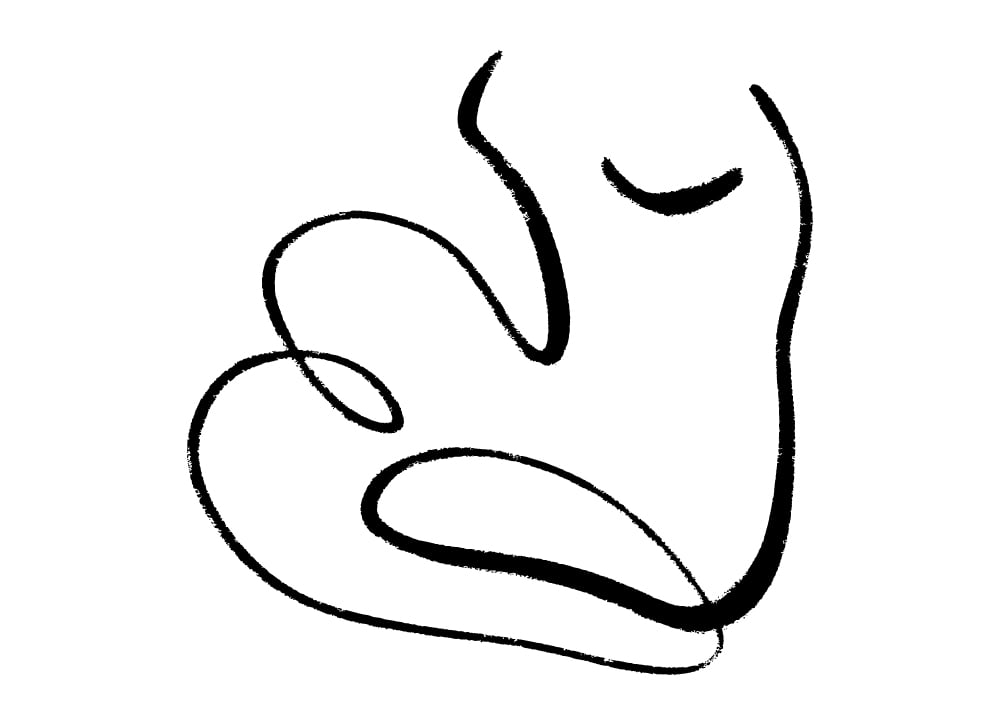 This continues after childbirth. It's normal to have a lower sex drive after you've had a baby [33] (and this decrease in libido may mean that you have sex less often or enjoy it less when you do), some women have difficulty with orgasm after pregnancy [34]. Although you might think your partner resents you for this, partner opinions on sex after birth often mirror mother's [35]. Women are typically given the 'all clear' to have sex about 6 weeks after childbirth [36], but it's okay if you're not up to it yet.
Menopause
On the other end of the spectrum, you have menopause, which coincides with a decrease of sex hormones such as estrogen [37]. Not only can this lead to a decrease in sex drive, but your vagina can become much dryer [38, 39] and even atrophy [40, 41], which makes sex painful [42] and orgasm harder [43, 44].
But a change doesn't have to involve hormones to change your sexual response.
Other Major Life Changes
New medicines or injuries might have symptoms in the bedroom. You might find that you can no longer cum after you or your partner has cheated. Getting out there after your divorce might be frustrating if you're unable to have an orgasm.
After any life change, make time to reconnect with yourself and your partner. Be patient if your body and mind need some time to rebound. But if you've been waiting for more than a few months, it might be time to seek out a professional.
7. Have You Talked To Your Doctor?
Talking to your doctor can rule out or identify medical reasons that make it difficult to come and/or become aroused.
Your doctor might also recommend treatments for normal life events such as menopause. For example, if she determines that your pleasure has decreased as a result of menopause, she might recommend estrogen supplements or creams to increase arousal, lubrication, and sensitivity [45]. She might also suggest you use lube.
Of course, using lube can make sex more comfortable for everyone, and comfort may help you cum more easily.
Mental Health Conditions & Treatments
Some medical conditions — and their treatments — are especially known for interfering with normal sexual function. This includes depression [46] and anxiety [47]. Unfortunately, a common side effect of the SSRIs you've been prescribed to help your mental health is sexual dysfunction [48, 49, 50].
Note: Do NOT change any course of treatment without first consulting your doctor.
Other conditions or injuries may interfere with your ability to orgasm as well, and talking to your doctor can help identify them.
Other Common Medical Issues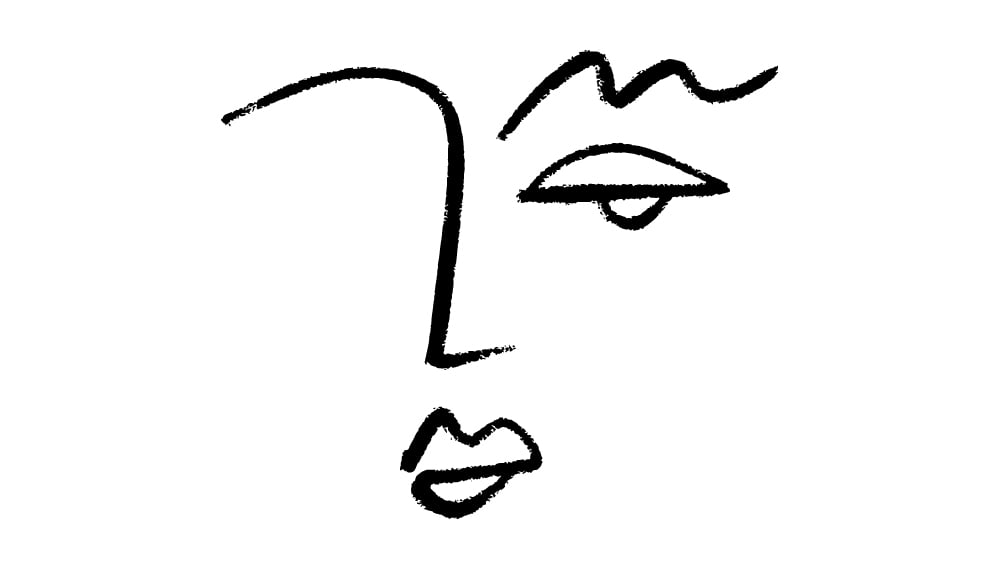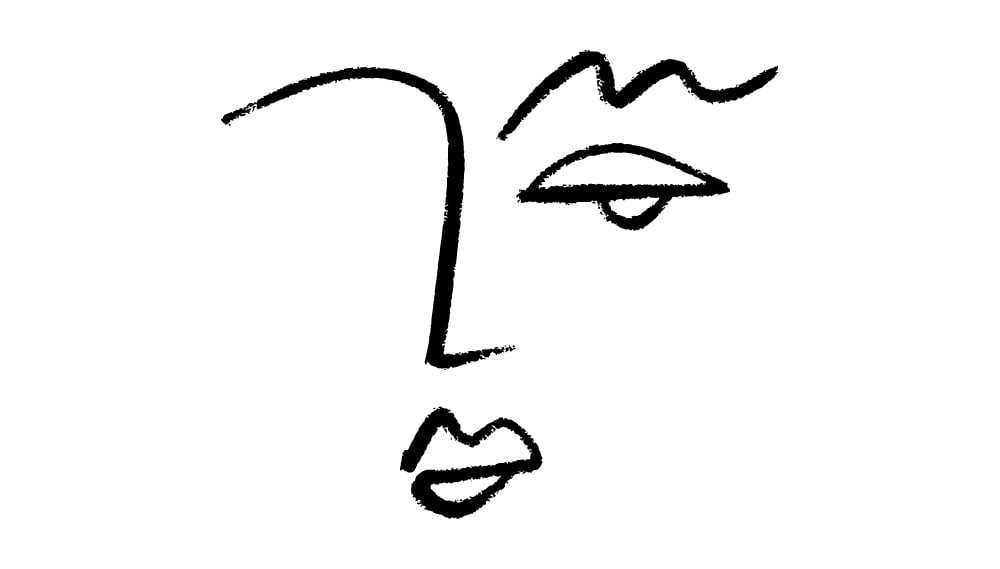 There are many other common medical issues that may be affecting your ability to come as often as you'd like. If you experience any of them, talk to your doctor.
Dyspareunia – You should definitely talk to your doctor if you're not just having trouble cumming but you have pain during sex, also known as dyspareunia [51, 52, 53, 54, 55].
Vulvar Vestibulitis –  This the inflammation of the tissues that surround the entrance to the vagina [56]
Vaginismus – This is a condition where the muscles at the opening of the vagina become tightly contracted, causing pain during sex [57]. Even if he's average sized, his penis will feel WAY too big when you have vaginismus.
Hymen – If you're newer to sex, your hymen may be preventing penetration and make it painful [58, 59]. In some women, the hymen covers most or all of the vaginal entrance [60, 61, 62].
Your doctor might also want to test for STIs as infections such as trichomoniasis [63] and HPV [64] can cause pain during sex (dyspareunia).
Some women find it harder to cum than others, but if you improve your knowledge of your body, work on your relationship, and create a situation where orgasm is more likely, you'll be able to make yourself cum. You can use those same techniques during sex, too, for a better sex life.