They say that the heart wants what it wants, but have you ever been surprised by the object of your desire? If you're having a hard time figuring out what your heart wants, or whether it's even a good idea to go after that, then you might be struggling with whether you like someone. If you want to learn how to know if you like someone, try looking out for the signs below.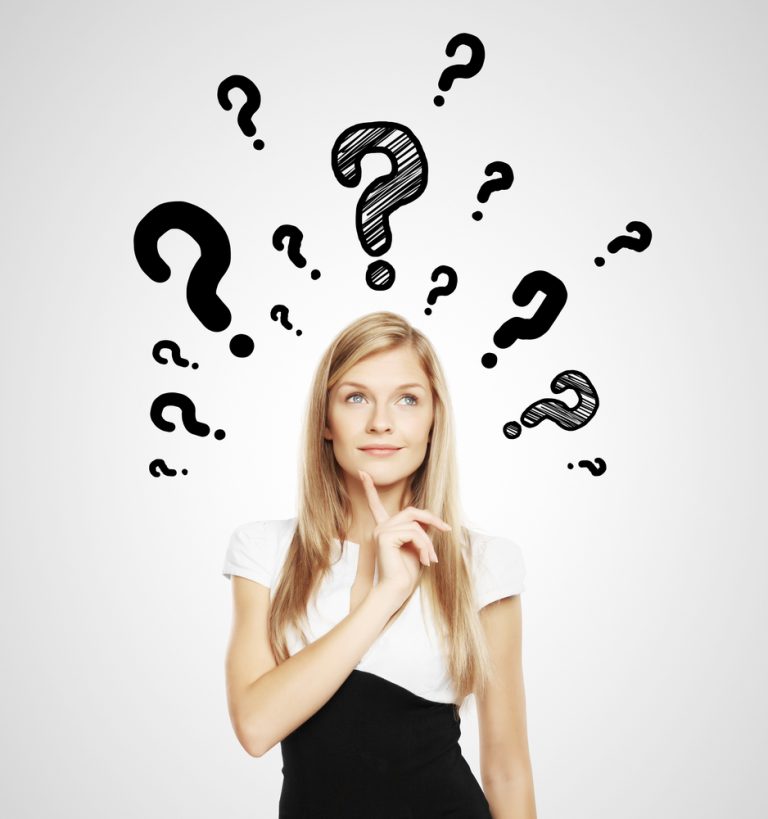 HOW TO KNOW IF YOU LIKE SOMEONE
1. YOU'RE ATTRACTED TO HIM
Whatever it is that he has – a great smile, strong forearms, perfect abs or gorgeous hair – you're attracted to him. It's pretty hard to like him if you're not attracted to him, so this is one of the first clues that you might like someone.
It doesn't just end with looks, however. Maybe you just love the way someone smells, even if he doesn't use any product! It could just be his natural musk that you enjoy. And if you find yourself attracted to him if he's not your type, then you just might like him!
Psst, get your crush to like you back with these 11 tricks.
2. YOU CAN'T GET HIM OUT OF YOUR HEAD
When you should be doing homework, finishing a program or focusing on your shopping list, you think about this guy instead. Perhaps you forget things you need to finish for work, or you lose time to your daydreams. If he's all you can think about, there's a good chance that you like him!
This doesn't just happen in the waking hours, either. When someone pops up in your dreams, it could mean that you're developing a crush! Discover why you dream about people.
3. YOU WANT TO KNOW MORE ABOUT HIM
When we're interested in new people, we want to know more. This isn't just romantic, of course. The same thing happens when you meet an interesting new friend. You want to know about their personality, their likes and dislikes, their goals, their history and even if they have any siblings.
So if you find yourself wondering about someone, it may be because you like them!
4. YOU WANT TO BE MORE LIKE THIS PERSON
Let's say you do discover something about this person. Perhaps he's really into disc golf, science or comic books. You suddenly find those things more interesting and want to learn more, perhaps hoping that he'll be the one to teach you! This could even make for an excuse to talk to him – or a fun date idea if it gets that far.
Related: Don't Wait For Him: How to Talk to a Guy You Like!
But be careful. While it's good to have a variety of interests and to be open to new things, you don't want to lose yourself and become a carbon copy of him. That might be a turnoff for him, and it's certainly limiting yourself.
5. YOU MAKE TIME FOR HIM
If you make time for him in your schedule, you probably like him. After all, we don't make time for those people and situations that we don't especially like unless we absolutely have to. So when you find yourself squeezing him into your already-packed-to-the-gills schedule, stopping by his place of work or even rearranging your breaks at work so you can spend time together, we've got news for you. You might like this guy!
6. YOU HAVE A PHYSICAL RESPONSE
Seeing him makes your heart beat faster like it might leap out of your chest. Perhaps you get butterflies in your stomach, or your hands go clammy. Your tongue might suddenly feel thick. These are all signs that you like him.
Others might notice before you do, too. For example, if you blush when you see him or talk about him, other people might tease you for liking him. Blushing is a dead giveaway for your feelings, and you might do it while talking about this person or even just thinking of him!
7. YOU FACEBOOK STALK HIM
Thanks to the Internet, you can find out a lot of information about a person with just a little initial information. If you know his first and last name, you can look him up on Facebook and, depending on his settings, discover whether he's seeing anyone, who his friends and family are, what pages he likes, where he's lived, worked and attended school and important dates in his life. None of this even includes the content he creates and shares!
Enter Twitter, Instagram, and other social networks, and there's no shortage of information. If you're feeling a little obsessed, you might pour through updates and photos to glean information and feast your eyes on his beautiful face. Just be careful that you don't let that knowledge slip because you can come across as a bit creepy!
8. YOU'RE OBSESSED
Obsession isn't considered healthy in most situations, but many people understand the compulsion to spend your time thinking about a special someone and doing activities that at least make you feel closer to him (like the social media stalking mentioned above).
But you need to be careful that your obsession can be kept under wraps. Don't let it show. Don't stalk him or act creepily. Recognize that he doesn't owe you anything, especially if you've never even talked. Sometimes fantasies can never become real.
9. YOU EXPERIENCE JEALOUSY
This leads us to the last sign that you like someone, and it's another negative. If you feel possessive of his time and jealous of the other women in his life – even if they're just friends or family members – then you might like him. But you're not experiencing those feelings in a positive and healthy way. So even if he likes you back and you start dating, you're going to run into bumps in the road.
Jealousy doesn't need to ruin your life, however. Find out how to beat the green-eyed monster!
WHAT ABOUT SEXUAL ATTRACTION?
Sometimes you can be so attracted to someone that he dominates your mind, and you might think he's dug his way into your heart, too. But there's a difference between lust and love or, in this case, liking someone.
Lust and sexual attraction focus on physical attraction. So you think he's hot, but do you like his personality? Do you even know what his personality is like? Perhaps you specifically dislike him as a person but can't get over his beautiful eyes and strong jaw.
Perhaps you have good chemistry (discover ways to build sexual chemistry), and this becomes apparent if you flirt, but you know that you'd make a bad match. But whether you're simply attracted to his body, or you're actually developing feelings, a potent cocktail of chemical is swirling around your brain. This makes it difficult to know when you like someone.
Related: 11 Signs of Sexual Attraction You Must Know
You'll face a similar conundrum if your feelings for a guy turn out to be limerence and not something more long-lasting (love). More on that here. When it comes down to it, liking someone means you like something about his personality such as his sense of humor or how kind he is. If you can only name physical attributes or sexual chemistry as your reason for attraction, you don't really like him.
Relationships built on sex rather than connection are unlikely to work out because you'll never achieve true emotional intimacy. Read more.
CAN YOU LIKE SOMEONE AND NOT KNOW IT?
You've probably seen a show or movie where two characters cannot stand one another. Frequently they work together, or they're in some other situation where they're competing for the same thing, so they view one another as competition. They can't stop thinking about one another, and it drives them insane. Why should this be?
Of course, most viewers can see what the characters cannot: they like each other or. At the very least, sexual attraction exists, and their competition, whether it's perceived or real, creates some real sexual chemistry.
It's much easier to see this happening when you're a third party, which may be why you can be surprised to realize that you like someone. Perhaps you didn't even consider him someone you could like because of your work relationship You might not consider him if he's your subordinate, for example, or because you didn't think you were attracted to women!
Read: How to Know If You're Gay, Bisexual or Straight
You might have been so focused on the negative parts of his personality that you didn't realize how good looking he is. And if he's not your usual type, then you may very well be taken by surprise when the full extent of your feelings becomes impossible to ignore or deny any longer.
We think it's absolutely possible to like someone and not know it. In this case, the standard tips on how to tell if you like someone must be altered. But if you can't get him out of your head, it's a good sign that you might like him. After all, the line between love and hate is thin!
Do you like him? Use these tips to show him!
There are also occasions when you can grow to like someone, perhaps someone who started as a friend. It's harder to see those type of feelings coming because you viewed that person as a friend or other nonromantic interest for so long (even years!).
Do you think you have a good idea about how to know if you like someone? More often than not, it's obvious (even painfully so). But feelings can sometimes sneak up on you when you're least expecting them.