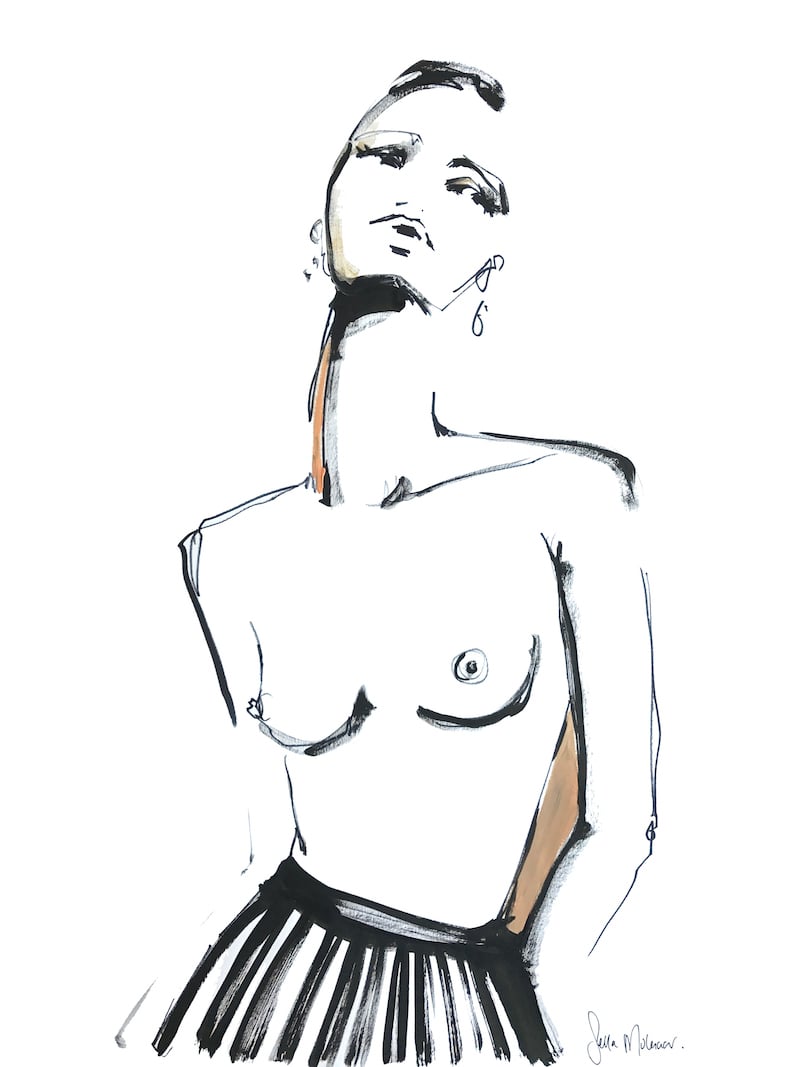 Should you even bother learning all the sex tips here on the Princess Fantasy if you don't even know how to make your man cum fast and powerfully? I think we both know the answer to this question…So today, I'm going to show you exactly how to make your man cum hard every time in just 5 minutes by showing you:
The

 

SINGLE-most-important thing you need to do to your man.
How to make him cum harder than any other girl.
Why a build up is crucial to him cumming hard and having a super-satisfying orgasm.
Learning how to make a guy cum is actually really easy. Everything you need, you'll find throughout The Princess Fantasy. I will teach you everything you need to know when it comes to pleasing your man and making him cum really strongly. Whether you want to learn how to give a killer blowjob or how to talk dirty or learn some good sex positions, it's all here. This article is going to show you some of the best strategies that you must use if you are truly serious about giving your man a powerful orgasm and making him cum really hard.
1. IT'S ALL ABOUT ENTHUSIASM
It seems that a lot of students of the Princess Fantasy I talk to don't understand or 'get' this until I explain it to them…
A major component of turning your man is satisfying his ego (not just his penis). When you are enthusiastic about sex, it's a powerful subconscious signal to your man that you are attracted to him and turned on by being with him. This is massively satisfying for his ego, which turns men on in an incredibly powerful way.
When you are not very responsive and involved during sex, you are doing the opposite. You are sending your man a subconscious signal that you are not that turned on by him and not that attracted to him. As a result, you are saying to his ego that you don't think much of him. This is exactly what you shouldn't do if you want to turn him on and make him cum hard.
During sex, I call this problem Starfish Syndrome. It's as if you are a starfish, just lying there with your legs, arms and head pretty much motionless. It's the one thing that is a major turn off to almost all guys.
While I don't really recommend learning sex techniques and maneuvers from watching pornography, one thing that you will notice from watching porn is that all the female pornstars are very enthusiastic and active in every scene.
Why?
Because it turns men on and ultimately makes them cum a lot of harder.
Part of enthusiasm might be taking the reigns or taking the lead in bed, although this can make some women self-conscious. Thankfully, you can read our advice for being confident when you're on top and in control that should help you to be less self-conscious.
FIND OUT WHAT HE LIKES
Everyone has a fantasy or specific sex technique or position that turns them on much more than regular sex. You need to find out what your man's fantasies are. This is going to make him orgasm and cum much harder than when you are doing plain old missionary position with him.
Related: The 10 Most Common Sexual Fantasies You Gotta Try
It could be something really normal like you dressing up and roleplaying some scenario, or it could be a bit more 'out there.' Dirty talk ranks highly as something that sets many people over the edge, and you might like it, too. Get inspired to talk dirty.
He might have difficulty telling you what he wants or needs to cum, perhaps because of guilt or a specific fetish that makes him feel shame
It's absolutely vital that you keep an open mind and are not judgemental when discussing it with your man along with being excited to try something new with him. Because talking about sex can be difficult, we have a guide to sexual communication. Check out the sexual communication guide.
2. THE BUILD UP
Sometimes a quickie feels great (find out more about quickies). But if you want your man to have an orgasm so hard that he shoots his load across the room, then you need to slowly build up to it. Building up slowly to orgasm can start many hours before you even see him. Try sending him a few dirty texts before you see him to build the sexual tension (learn more about sexual tension) and titillate him with things to come. If you are both out together in public or at a party, turn up the sexual tension by saying something like:
I can't wait till we're alone, I've got a sexy surprise for you!
or
If we weren't in a public place right now, I would fuck your brains out!
It's up to you how sexual you want to be.
When you say something like this, it will turn your man on a lot because of your intentions. But as you can't actually do anything about it (as there are other people around), it builds sexual tension also. So when you do eventually get alone with your man, he will literally want to rip your clothes off.
Did you know that many of our readers told us that sexting is a surefire way to get horny? Discover 11 ways to make yourself horny now.
When you are both alone together, you have to keep taking things really slowly. Start by kissing him passionately and then move on to very slowly giving him a soft and satisfying hand job (but make sure that he doesn't cum!). From here, you can move on to sucking his cock or having sex.
IMPORTANT NOTE: During this whole build up, your man may want to cut to the chase and have sex immediately. Don't let him. You have to keep a good amount of control and keep slowly building up to sex. Then when your man does eventually cum, he will be thankful that he waited!
Don't forget to include his whole body and not just his penis. If you're stroking or blowing him (tips in this post), give his balls a little attention, too. Remember that this buildup can lead to your own explosive orgasms, and make penetrative sex more pleasurable.
Discover the science of orgasm.
3. TECHNIQUES TO MAKE HIM CUM HARD
ORGASM CONTROL AND DENIAL
Orgasm control is a great way to give him some of the best orgasms of his life. Orgasm control is essentially controlling when and how he can orgasm. If you don't let him cum immediately, he may orgasm harder once he finally can cum.
Try bringing him near the edge then backing off or ruining his orgasm several times. This is known as edging, and he won't believe the resulting orgasms.
Read More: What Is Edging & Why You Should Use It Tonight
Orgasm control works well in situations where you're in control.
PROSTATE PLAY
If you want to make your guy cum fast and hard, prostate play might just do the trick. The prostate is located inside his anus; although, you can stimulate it through the perineum if you're not into penetration. And don't worry, plenty of straight guys like prostate play!
Men report that orgasms from prostate stimulation differ from regular orgasms. They can involve his full body and may not even involve ejaculating. He might even be able to experience multiple orgasms this way [1 p.29].
Learn more about giving him amazing orgasms through prostate play.
ADD NOVELTY
Adding something new to your sex life can spice up your boring old routine and get your man to cum harder — and possibly cum quicker, too! Novelty can take many shapes. Simply trying sex in different rooms or positions can be enough. Take a dominant role if you're normally more passive.
You can add sex toys (check out our sex toy recommendations), experiment with bondage, and explore each other's kinks and fetishes.
For some people, having sex in public is novel. While the thrill of getting caught can send you over the edge, be careful that you don't get caught and face severe consequences. For example, having sex near a school could get you labeled as a sexual predator. A camping spot might offer the risk of getting caught without the likely reality.
TRY TANTRA
Tantric sex is all about sharing energy. Some people experience tantric sex as a form of spirituality. When you have tantric sex, you involve your whole body. There's a special focus on your breathing.
You might have heard of some of the famous tantric sex positions, too.
If you want to learn more, check out our guide to tantric sex.
USE TOOLS
If your man takes a long time to cum, you might want to add a few tools to your arsenal. This can include cock rings, which prevent blood from leaving the penis, penis pumps that aid with an erection, or medication that can help with erectile and orgasmic function.
Find out how to pick and use a cock ring.
Your guy's doctor can recommend medicine that might help him to cum quickly if there's a health reason for his slow or weak orgasms. Cabergoline is one promising option [2].
4. THE RELEASE
You can use these actions below to get him to cum quickly if you think it's taking too long. Of course, some will work better on your man while others will work better on other men. The key is a bit of trial and error to see what works best for your man…
Tell him that you want/need him to cum in or on you, perhaps even

 

begging. If you're more dominant, you might demand that he cums. You can whisper it in your his ear, too.
Try telling him not to cum. Some guys can't resist, and this makes them cum fast.
Stimulate his prostate.
Moan, breathe heavily, and show that you're enjoying things.
Have your own orgasm. Sometimes guys only let themselves cum after their partners have. You can even suggest the two of you cum together if you're good at controlling your orgasm.
Whatever the trigger is, you can use it to your advantage. Figuring out what makes your guy cum faster can make you feel like a sexual goddess.
When your man does reach orgasm after this slow but steady build-up, he will explode and cum really hard.