There are those who think you can't make a relationship work in the 21st century. Perhaps you've even one of those people, but we don't think that's the truth. You can make your relationship last and help your love survive by following this advice.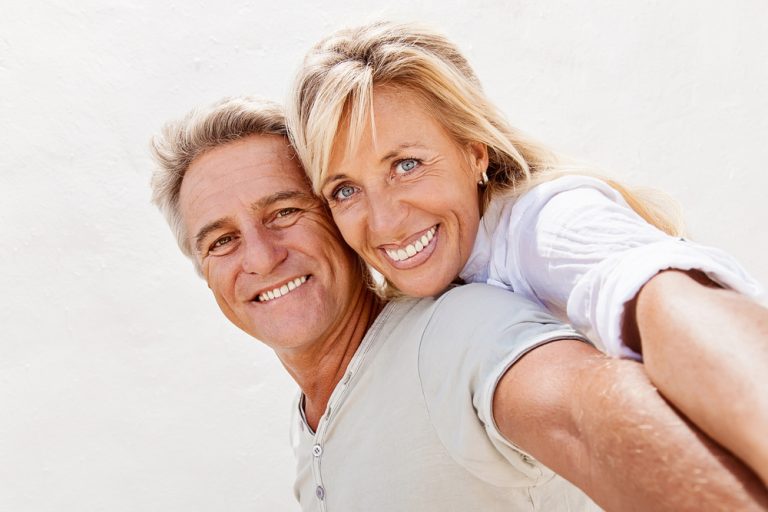 WHAT YOU NEED TO KNOW
The following tips about making your relationship last requires you to acquire some knowledge. The sooner you come to certain realizations, the more you can enjoy your relationship and the less you'll have to work at it.
1. ARGUING IS NORMAL.
Just because you're arguing doesn't mean that something is wrong with your relationship. In fact, avoiding the arguments might mean you're repressing issues. But you're two different people, and there's no way that you'll agree on everything all the time.
So if you want to know how to make a relationship last, you'll need to accept that you'll sometimes argue. The key is to argue productively and actually move past issues. Otherwise, all that fighting could be the death knell of your relationship.
2. NO ONE IS PERFECT.
This means that your man is going to make mistakes, forget things, anger you and otherwise be a fallible human being. It's unavoidable.
However, you must also remember that you are not perfect. You could be in the wrong. You might have handled a situation poorly. But a little humility and an apology go a long way to making your relationship last.
3. YOU HAVE TO PUT IN THE WORK.
Whether it's keeping your sex life interesting, showing appreciation and affection for your man or learning to communicate well, there is always work to be done if you want to know how to make a relationship last. People who recognize this reality of relationships can more easily make it work.
Those who don't, however, are less likely to make their relationship last. There's no such thing as a person so perfect for you that you won't ever have to work. So forget the fairy tales. If he's the one, there's still work to be done.
Read: Is He the One? – 15 Vital Signs You Should Marry This Man
WHAT YOU NEED TO BE
If you're not able to become the following things, then your relationship might not work out.
1. BE OPTIMISTIC.
According to one study, there is a single factor that enables researchers to determine whether a couple will remain together: how they talk about their relationship. With 94% accuracy, researchers could gauge whether a couple would be together in three years [1].
If you view and discuss your relationship in positive terms, then the outlook is good. It's not that there haven't been difficulties, but you recognize that you survived them and are keeping up the good fight rather than assuming the worst about your relationship, partner or self.
2. BE FLEXIBLE
Life likes to throw all sorts of challenges our way, and we can only overcome them if we're flexible. Otherwise, you'll wind up breaking (or breaking up) during the onslaught. It takes the ability to bend to survive.
Being in a long-term relationship means meshing two personalities, two lifestyles, two jobs and two families, among other things. You and your man both need to give enough that the two of you can be content. That's called compromise.
3. BE ENCOURAGING.
Supporting your man means finding balance. You need to show him that you believe in him, even when he doesn't believe in himself. You need to push him to try harder, to become greater. But you need to do it without coming off as a nag.
You also need to have his back when no one else does, and the world is against him. Of course, he should do the same for you.
4. BE WILLING TO TRY NEW THINGS.
The longer you spend with a person, the more you view them as a certain way. But people are complex and capable of change, so being in a relationship like that can feel stifling.
One way to make it last it to be willing to try new things, which encourages growth and change. Not only does this infuse excitement into your relationship, preventing it from becoming stale, but it also prevents either of you from viewing the other in such narrow terms.
Doing new and sometimes scary things can kickstart your body's adrenaline response, which can help you fall back in love if you've lost the spark. More about that here.
One area in particular where you'll want to try new things is in the bedroom. At the Bad Girls Bible, we definitely recommend being sexually adventurous. You don't need to try everything, but you should try some new things.
Related; 15 Incredible Things to Try in Bed
5. BE ROMANTIC.
At the beginning of a relationship, there are butterflies in your stomach, flowers and chocolates, and notes left in secret places to be discovered at a later point. This process of wooing encouraged your inner romantic to come out, but you've probably lost touch with her over the course of your relationship.
Romance isn't something that just happens, though. You've got to be romantic and do those romantic things. It might mean making a heart-shaped sandwich or slipping some Hershey's Kisses into your partner's lunch. Whatever romance looks like to you and your man, do it.
WHAT YOU MUST DO TO MAKE IT LAST
You think you know how to make a relationship last, but are you putting in the legwork? If you're not, then your relationship might be headed for the rocks.
1. BUILD A FOUNDATION OF TRUST
Without trust, making your relationship last is almost impossible. You both need to be able to trust that you'll be honest, faithful and do things in the best interest of your relationship. This trust, in turn, creates a secure place.
It's much easier to trust someone who has a history of integrity. So choose a good man, and trust will come easier. Are you wondering what 17 qualities make a good man? Click here to find out more.
Sometimes we have difficulty trusting, usually because of past experiences. If you've got trust issues, you can over them. Learn how.
2. COMMUNICATE OPENLY – BUT WITHOUT MALICE
We all know that communication is essential to a healthy relationship (find out the 9 signs of a healthy relationship), but what exactly does that mean? You and your man need to be able to communicate effectively, which might mean changing your communication style to ensure you both feel heard and understand what the other is saying.
This especially comes into play during arguments. After all, it's much easier to communicate when everything is going well. One communication method you can use is the speaker-listener technique. Discover how to use the speaker-listener technique to communicate better.
3. SET BOUNDARIES
Boundaries are essential to any relationship. It ensures that your partner doesn't dominate your time, thoughts, effort or emotions. It creates space for you to take care of yourself, which can only benefit your relationship in return.
Discover how (and why) you need to set boundaries in your relationship.
4. HAVE YOUR OWN FRIENDS
When a couple forsakes their friends, family, and interests to spend all their time together, it's called codependency. It's almost always unhealthy (discover other signs of an unhealthy relationship) and can lead to an inability to function.
The healthy thing to do is to remain an independent person once you're in a relationship. It gives you a break from your man, provides you with something to talk about once you're back together, enables someone else to watch the game that you hate, and shows that you're secure in your relationship. Some couples like to dedicate one night a week to spending time with their respective friends, but you can work out whatever works best for you and your man.
5. SHOW AFFECTION
Sometimes we get so used to saying "I love you" that we forget how hard it was to say for the fist time and how important those three "little" words can be. Don't state those words robotically. Mean them when you say them.
Of course, there's no one way to show affection. Author Gary Chapman describes five love languages or ways in which we can show affection to our partners [2]. He states that most people respond best to one or two of the following methods:
Physical touch:

 

Massage, sex, hugs, kissing, etc.
Words of affirmation: Saying "I love you," giving compliments, talking highly about them to others.
Acts of service:

 

Running errands, helping with tasks and otherwise being helpful.
Quality time:

 

Spending one-on-one time doing activities that bring you closer together.
Gifts:

 

It's the thought that counts here. Whether large or small, gifts do the trick.
Figuring out which love language your partner responds to best can help you show your affection effectively.
6. MAKE GOALS
Making goals and looking toward the future is smart whether you're in a relationship or not. When you're in a relationship, those goals will include things you want to do together such as buying a house or getting married. Working toward a goal together is good for your relationship – as is helping your partner reach his goals.
7. DON'T TAKE EACH OTHER FOR GRANTED
Finally, if you know to know how to make a relationship last, you can't take your partner for granted. He might not always be there, whether by choice or circumstance.
Sometimes feeling assured with your relationship can lead to taking one another for granted, but that's a mistake. That's when you start slipping and treating each other more like roommates or furniture than the person you've chosen to be with. So act like it.
There are times when it seems like no relationship can last, but that's not true. And you shouldn't let the fear that you can't make it work hold you back from trying because you might miss out on some of the best memories and the most rewarding connection of your life if you do. Instead, use your wits to make it work now that you know how to make a relationship last.