Whether your relationship has ended, or you've realized your crush will never reciprocate, it's time to stop loving him. Letting yourself mourn is important, but you'll need to be proactive if you want to stop loving someone. Here's how to stop loving him to get over him and on with your life.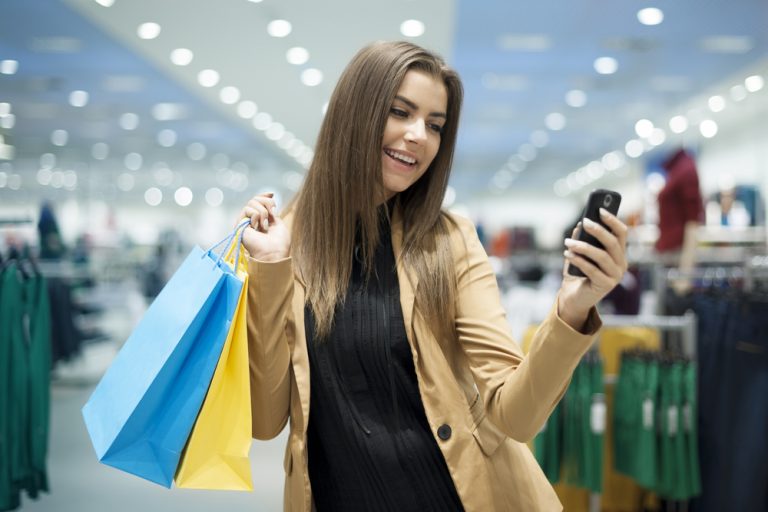 GET HIM OUT OF YOUR HEAD
GET RID OF HIS STUFF
Part of the reason you can't stop loving him is that he's constantly in your head. So you need to stop thinking about him so much. The first thing you should do is to get rid of his stuff. Give it to a friend of yours, and have them contact him about picking up his stuff.
Don't destroy his stuff out of spite. You need to take the high road here when learning how to stop loving someone.
DELETE HIM FROM YOUR PHONE AND SOCIAL NETWORKS
It will be difficult to delete him from your phone and social networks, but it's the best thing to do. That way you won't be tempted to call him or to leave embarrassing phone or text messages that you will later regret leaving. Stalking him on social media will only make you more depressed if you see that he's having a good time without you, or even worse, dating someone else. Delete him, and be done with it if you really want to stop loving him.
SWITCH DEPARTMENTS AT WORK
Many companies have a policy against dating coworkers for just this reason: It's super awkward for everyone around if you break up, and you probably won't be able to concentrate on your job when you constantly see him. If possible, switch departments or locations at work so that you don't have to see him every day. This is important to do when learning how to stop loving him.
Cutting off contact is essential to getting over your first love. Learn more.
TAKE A BREAK FROM EVENTS WITH MUTUAL FRIENDS
You can't keep running into him if you really want to stop having feeling for him. So you might need to stop hanging around (at least temporarily) the people that he's friends with. Even if he isn't there, you'll be tempted to ask his friends what he's doing. This just makes it more difficult to get over him, which is your goal.
Is it time to turn on some breakup songs to get over him? Check out our recommendations.
LET YOUR PEOPLE KNOW YOU DON'T WANT TO TALK ABOUT HIM
It's important that you get your mind on other things when you're out with your friends. You probably dwell on him enough when you're alone. So when you are out with your friends, let them know that you don't want to talk about him, how you're feeling post-breakup, or anything of the sort. Focus on anything else, and try to have fun when you're with other people.
Check out this post for 20 more ways to get over a breakup.
Whatever you do, don't focus on how much you don't want to think about him. It won't work! This is because of the ironic process theory, which you might know as the pink elephant problem. Your brain is trying to keep you from thinking of whatever subject, but it must keep that thought in mind to detect it [1] [2] [3], and it's also why it's hard to stop thinking about sex. More on that here.
FOCUS ON YOU
DEVELOP A NEW SKILL
If you want to stop thinking about him, you need to replace those thoughts with something else. One way to do this is to learn or develop a new skill that will take your mind off him. You can do something physical, like learning how to rock climb, or you can maybe learn a new language.
Pick something you've always wanted to do. You now have some extra time on your hands, so do something that will make you happy.
GET INTO OLD HOBBIES
You might have devoted all your free time to him, and as a result, you let your favorite hobbies go. Now it's the time to start doing them again, even if your hobby is watching TV, reading, or spending time with your family. Do what you enjoy to make yourself happy and to stop thinking about him.
HIT THE GYM
Going to the gym post-breakup is a great idea. When you work out, your body releases endorphins, the feel-good hormone. So you'll naturally feel better about yourself just by working out. That's the first step to take to meet someone new.
REFRESH YOUR HAIRSTYLE
Sometimes a new look is what people need to gain a new outlook on life. If you haven't been to the salon in a while, treat yourself. Consult with the stylist, and pick a style or color that will look fabulous on you.
GO SHOPPING
Shopping therapy is a tried-and-true strategy for many people. Just don't overdo your shopping spree! The high you get from buying won't last long if you put yourself in debt. But this is the time to buy yourself something that looks good on you. If you go shopping as a reward for hitting the gym and refreshing your hairstyle (and makeup while you're at it), you'll have completed a whole new makeover.
And that will surely give you a boost, and will likely gain you some attention from men.
FOCUS ON YOUR STRENGTHS
Get mentally ready, so you can stop being depressed about him and can start focusing on you. Do this by focusing on your strengths. There is probably something that you do well and enjoy doing. Now is the time to devote yourself to it, whether it's your job, a sport, a hobby, or a volunteer activity.
Whatever it is that you are good at, do it now to give yourself a sense of accomplishment.
SEEK THERAPY
It might be difficult to get over him, and you might need some help. If so, consider seeking therapy. The therapy will help you work through your feelings and will help you to not repeat what happened with the next guy. That takes some introspection on your part. You need to analyze what happened in an honest and objective way.
When a relationship doesn't work out, usually you both played a part. Your therapist can help you see what happened.
FILL YOUR TIME WITH OTHERS
DATE CASUALLY
When you start dating, be careful not to rush into things. It takes time to get over a relationship. Some people say it takes half the time the relationship lasted. So if you were in a relationship for a year, it could take six months for you to be truly over him.
So just date to have fun without thinking about whether he could be "the one" or not. Until you're over your last relationship, it's too soon to jump right into a new relationship.
Related: 25 Rules for Casual Dating
FLIRT WITH STRANGERS
Even if you have no intention of going out with a stranger, it's fun to flirt. And doing so will give you that confidence boost you need. And once you start talking to someone new, you might just decide to meet up with this person again.
CONSIDER NSA SEX
Just because you aren't ready to get into another relationship just yet doesn't mean you have to give up sex. No-strings-attached sex (learn more here) might be just what you need during this time. Sex will make you feel good and will take your mind off your guy (as long as you're not comparing or pretending that you're with your old boyfriend). So pick a guy (or two) you find completely hot, and just have sex. You might not want this for your forever lifestyle, but have fun with it temporarily.
Discover the pitfalls of casual sex.
RECONNECT WITH FRIENDS AND FAMILY
If you neglected your friends and family because you were so wrapped up in "Mr. Wonderful," now is the time to apologize for not even acknowledging their existence as you took them for granted. Don't worry, family and true friends will understand and will forgive you. Lean on them for support, and when you get with the next guy, be sure you make time for friends and family, too.
SCHEDULE GIRL'S NIGHTS
There's nothing like a wild and fun evening with the girls to get yourself out of your funk. Pick something you all like to do. It doesn't have to be a single's bar, but it could be. Just getting out with your friends and having fun will make you feel better about life in general and can help you when you are trying to stop loving him.
DON'T BE TOO NEGATIVE
FIGURE OUT WHAT YOU WANT
Unless you know what you want, you'll be letting the guy constantly call the shots as you just go with the flow. Figure out what's important to you and what your goals are. If you want an exclusive relationship that will lead to marriage, don't pick a player. If religion is important to you, choose a guy who's compatible there. If you value the great outdoors, choose a guy who doesn't want to spend all his free time indoors. You get the idea.
RECOGNIZE WAYS HE WASN'T RIGHT FOR YOU
Consider the type of guy you just broke up with. Was he a player? If so, realizing that might make it easier when learning how to stop loving him. Next time, consider going for a guy who might not be as flashy but who is sincere.
What part did you play in the relationship not working? Were you too needy, for example? If so, make sure you have a life separate from the relationship so that you aren't so dependent.
BE THANKFUL FOR THE TIME YOU DID HAVE
Your relationship, unless it was completely one-sided with you being the only side who cared, probably had some good times. So take some time to reflect on the good times you did have. Then you can work on how to stop loving him.
It's possible to stop loving someone. There's no doubt that the process is easier if you want it to be. But whether you want to or not, it gets easier with time. We hope you can use some of our tips on how to stop loving him so that you can move on with your life.