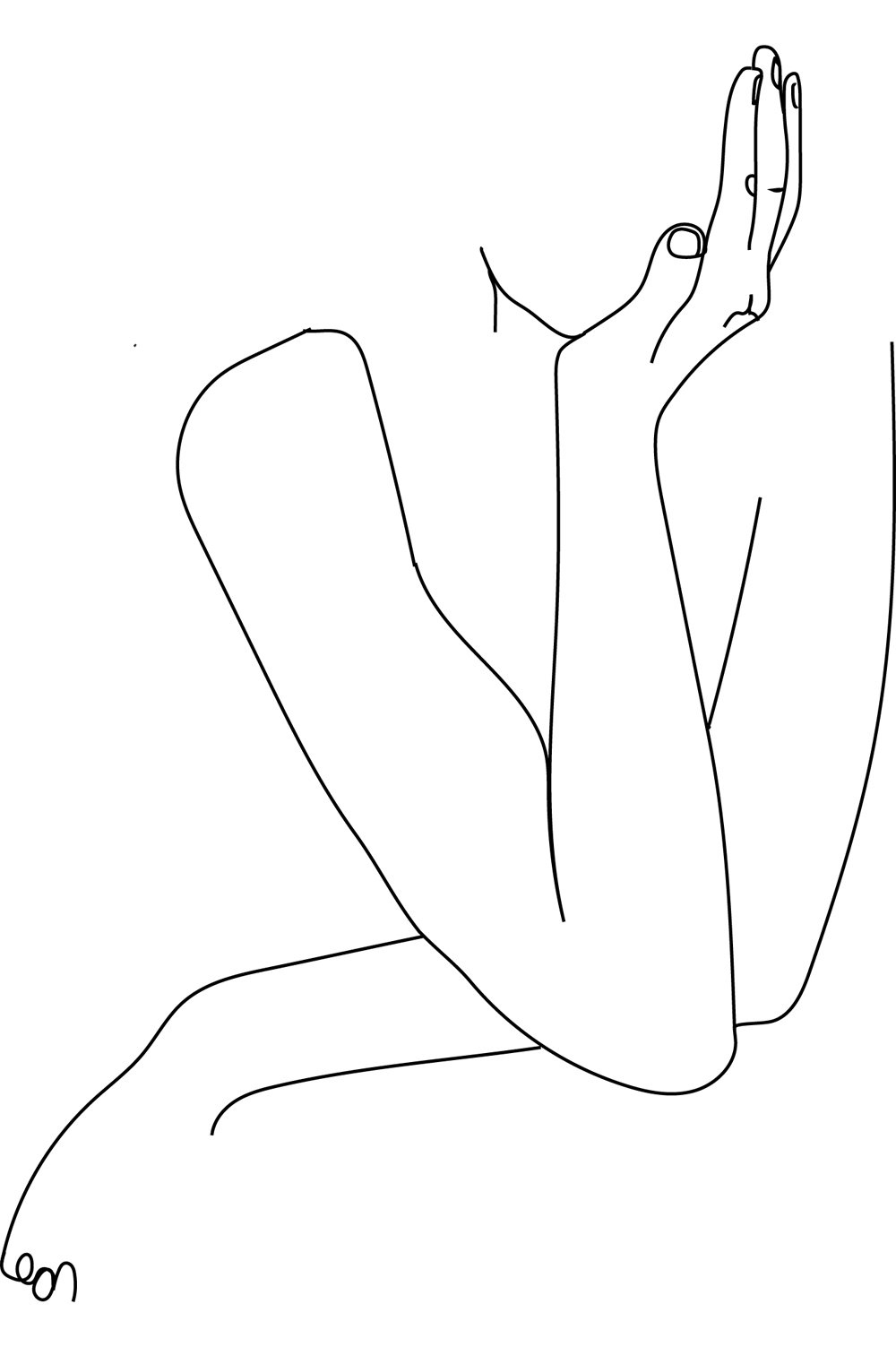 If you're looking for a way to switch things up in a bedroom, look no further than the harness and strap-on dildo section as your nearest sex toy store. These implements provide a way for you to send your lover over the moon as you penetrate him (or her), and you can experience the powerful side of giving during sex, too. This guide to strap on sex will teach you how.
Read on for the best strap on sex techniques.
Using a strap-on to provide anal stimulation to your man is also known as pegging [1, 2, 3].
It may not be the most common sexual activity, but it's a great way to spice up your sex life. Check out other tips to add thrills to the bedroom.
What's So Great About Using a Strap On?
When you're the one penetrating your man, instead of the other way around, it gives you a feeling of power (this may be partly why guys like anal). You get to provide the pleasure. Pegging also works well with power exchange and bondage, because you get to fill the dominant shoes — more tips on dominating here.
Of course, strap on sex is an excellent way for you to provide prostate stimulation to your man. The prostate is a walnut-sized organ that makes prostate fluid, which is part of semen [4, 5]. A man's prostate can be accessed via his rectum and also through his perineum, the area of skin between his testicles and anus, which you may better know as the "taint."
 Even though you don't have a prostate, you might have enjoyed anal sex, so imagine how good it can feel for him with an additional sweet spot!
Strap on Orgasms – Strap-on sex might give him prostate orgasms, which are dry (without ejaculation) [6]. Also, they may be the key for him to experience multiple orgasms. Yes, some men can experience multiple orgasms just like some women.
Read More: How To Have Multiple Orgasms
Plus, the anus is full of nerve endings [7], so penetration can feel great.
Wearing a strap on can even make for a great image. When you look down and see your fake cock bobbing up and down or your partner sees you coming, it can make the room feel electric if you enjoy a bit of kinkiness. And if you want to take a sexy photo or two? A strap on is a great prop to add to the photo shoot and can be sent as a reminder of a good time.
Some harnesses include pockets for bullet vibrators or attachments, so you can experience stimulation simultaneously while penetrating your man.
For some couples, pegging is a special activity that happens every once in a while. You might only have anal sex on special occasions like birthdays or anniversaries, or you may need a drink to take off the edge first. Pegging might be similar for your partner. Most tips for great anal sex work as strap on sex tips, too.
Even if it's something you only do on special occasions, it can be nice to broaden your horizons.
How to Get Him Interested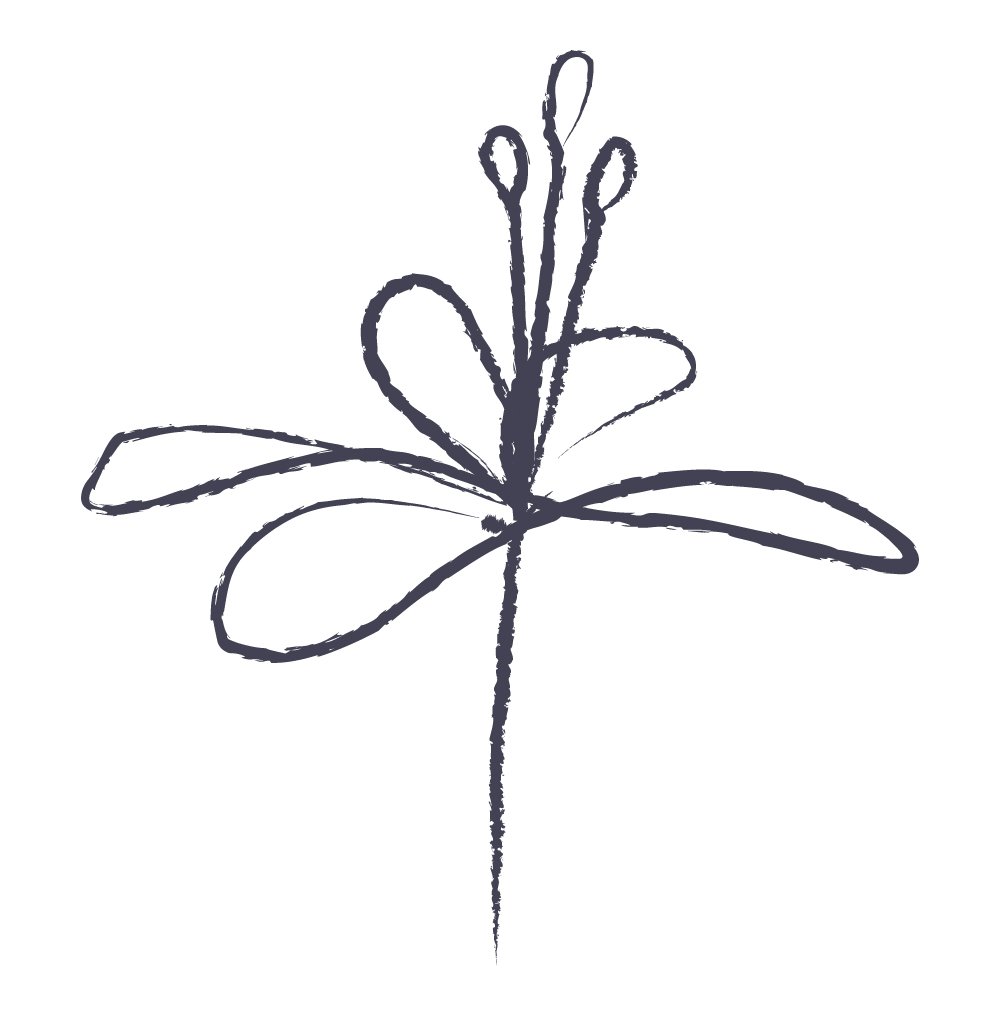 You may be reading this because your man indicated some interest in pegging, but perhaps you think the idea's pretty hot, and you want to bring it up to him. You could simply point him in the direction of this article, compare your sexual bucket lists or ask whether he's ever experienced prostate play.
Of course, not everyone will be interested in strap on play, and you should be prepared for an outright rejection or your man needing time to get used to the idea.
Some guys may worry what it means if they're willing to try pegging or even if they're actively interested. We tend to associate penetrating guys with homosexuality. Of course, if he's doing it with you, a woman, it can't really be gay, can it?
For any guy who is on the fence, the most convincing argument may be that pegging and anal play stimulates his prostate and can lead to more intense orgasms [8, 9].
Related: Prostate Massage 101
The prostate, which can become inflamed and infected, may also benefit from stimulation.
That doesn't mean that it's not without risks. Anal sex that's too vigorous or done without lube can lead to tearing known as fistulas and bleeding.
Although pegging doesn't involve bodily contact, tears from anal sex can make a person more susceptible to STIs such as HIV [10, 11]. So if your man is also engaging in anal sex with others, he should be aware of this. Also, anal sex can cause other conditions such as anorectal abscesses [12].
Some people experience fecal incontinence from anal sex [13, 14], and anal penetration can also make hemorrhoids worse. Vigorous play with toys too large can even damage the colon. There has even been cases of sex toys leading to rectal perforation [15]. An extremely rare risk of rough anal play is anal disruption [16].
This post has info about the risks of anal sex and how to safely have anal.
But by choosing the right tools and taking your time, you can minimize those risks and maximize your chances of having a great time. So we'll start with the tools of the trade.
How Do Strap Ons Work?
The basic strap on requires two pieces: the dildo and the harness that it fits into. Most harnesses have an O-ring, which may be permanent or swappable, and is typically made of a stretchy material that fits around the flared base of your dildo. The stretchy O-ring should be snug around the dildo, so you may need to have a couple of O-rings on hand if your dildo collection ranges in size. Some harnesses have permanent O-rings, so you'll need to purchase a dildo with the correct diameter to fit in the O-ring without it slipping out.
Some harnesses connect to dildos using a different mechanism. The Vac-U-Lock system is ideal for using a strap on that's realistic because many of the compatible cocks are phallic rather than whimsical in design. These Vac-U-Lock systems usually require that you use specialized dildos, however.
An O-ring makes your harness compatible with the wider range of dildos compared to Vac-U-Lock regardless of who makes it, and adjustable O-rings mean you can use dildos of any size to boot.
There are also "strap-ons" without any straps at all. Shaped like two-sided dildos, that "strapless" strap on toys are inserted into your vagina and curve around your pubic bone so that you can penetrate your partner. If you have especially strong PC muscles, then this might be a good idea. However, you may still be able to use your favorite harness with the strapless dildo, depending on the design, as harnesses offer more stability when fucking your partner with a strap-on.
Similarly, you can use a dildo with a flared base for anal masturbation.
Choosing a Strap on Harness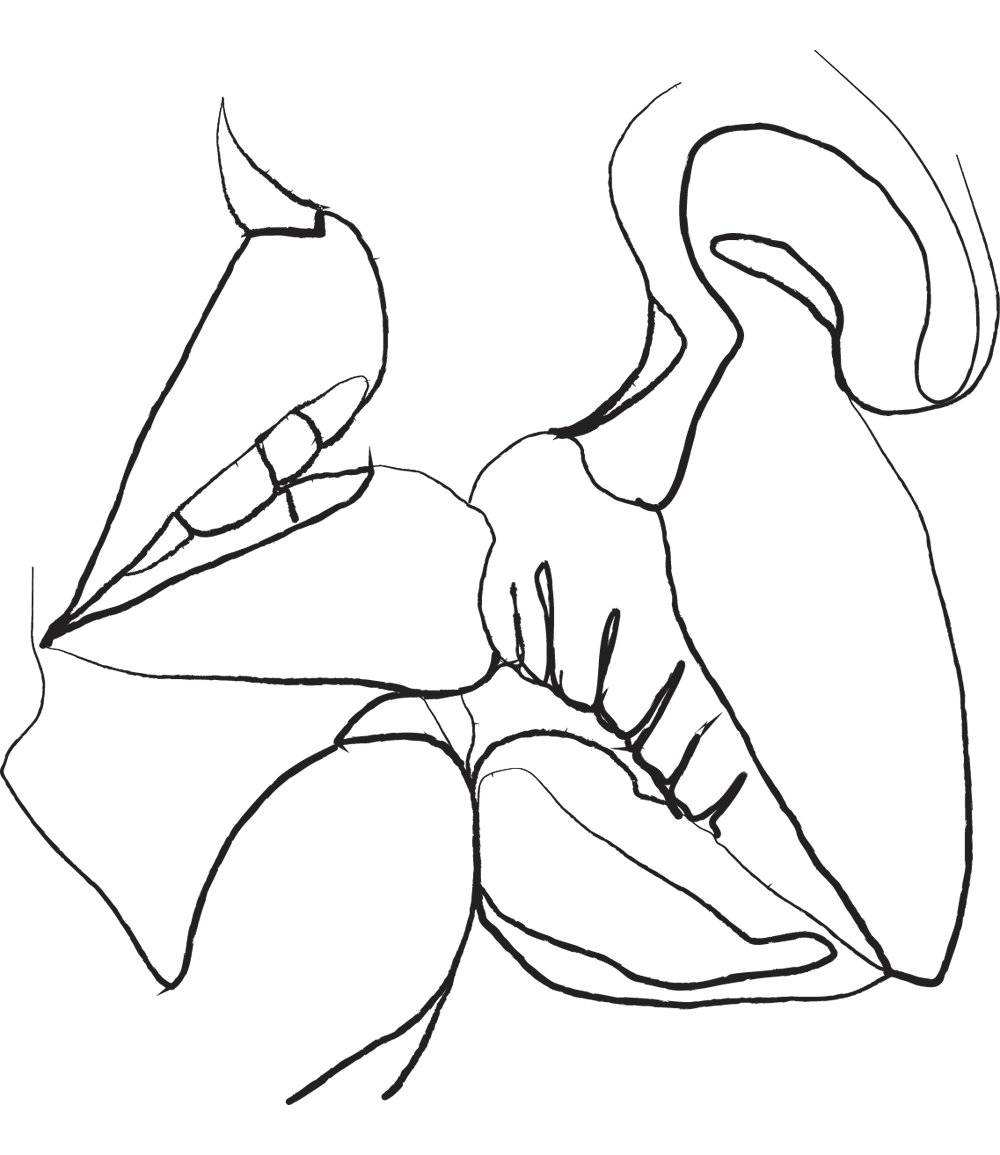 It'll be much easier to learn how to use a strap on when you choose a harness that fits your body and tastes.  Harnesses are readily available in the following styles:
Three-strap/jock

 

— the harness is worn around the waist with loops for each leg, like a jockstrap, that leaves your vagina unobstructed [17

 

p 208]
Two-strap

 

— the harness is similar to a G-string with one strap that goes between your legs and one strap around your waist.
Corset

 

— the harness cinches together like a corset at the sides or back to provide a custom fit and aesthetic appeal
Underwear/lingerie

 

— the harness is worn like underwear.
Rope

 

— with a length of rope, you can tie a harness to use with a dildo, then simply untie it when you're done. This is a bit more advanced, but you do get the option of choosing whichever color rope that you like best.
Lingerie-style harnesses are made from soft fabrics, which makes them more comfortable for the wearer. These harnesses are usually in the style of boxers, briefs and bikini hipsters. The underwear harness is probably the simplest to use for beginners or anyone who isn't sure how to wear a strap on. You may also prefer the lack of straps if you have dexterity problems or issues such as arthritis.
Traditional harnesses are often made of leather. Nylon harnesses are also common and tend to be more affordable. Many strap on kits, like those from Sportsheets, come with a basic, adjustable harness made of nylon. Plastic and PVC harnesses like those that are made of a clear "jelly" material are available on the market, but you may find them less comfortable or chafing. You can wear underwear beneath a harness if it's more comfortable
Different materials require different care. Many of the underwear-style harnesses can be laundered. Otherwise, you can spot-clean most harnesses with a damp rag. Test any cleaning or treatment products on a small patch of the material before applying to the entire harnesses. Leather harnesses may require conditioning. Follow any care instructions.
Size is important when it comes to your harness. A harness that's too large will slip down and not allow you to peg your partner, but a harness that's too tight will cut into your flesh, becoming uncomfortable and unattractive. Most harnesses are measured by hip circumference, and stretchy or adjustable harnesses will fit a larger range. Make sure to check size guides because sizes vary between manufacturers.
A strap on for beginners doesn't need to break the bank, especially if you're not sure that you'll love strap on sex.
Novelty Harnesses
While most strap ons are intended to be worn around your waist, so you feel like you've got a sexy, silicone cock, there are some weird but fun harnesses on the market. For example, you can purchase harnesses that you wear on your hand, forehead, thigh, and even your ankle! Not everyone will be into these unique harnesses, but it can be hot to have your partner grind against your thigh as you penetrate him!
Choosing the Right Dildo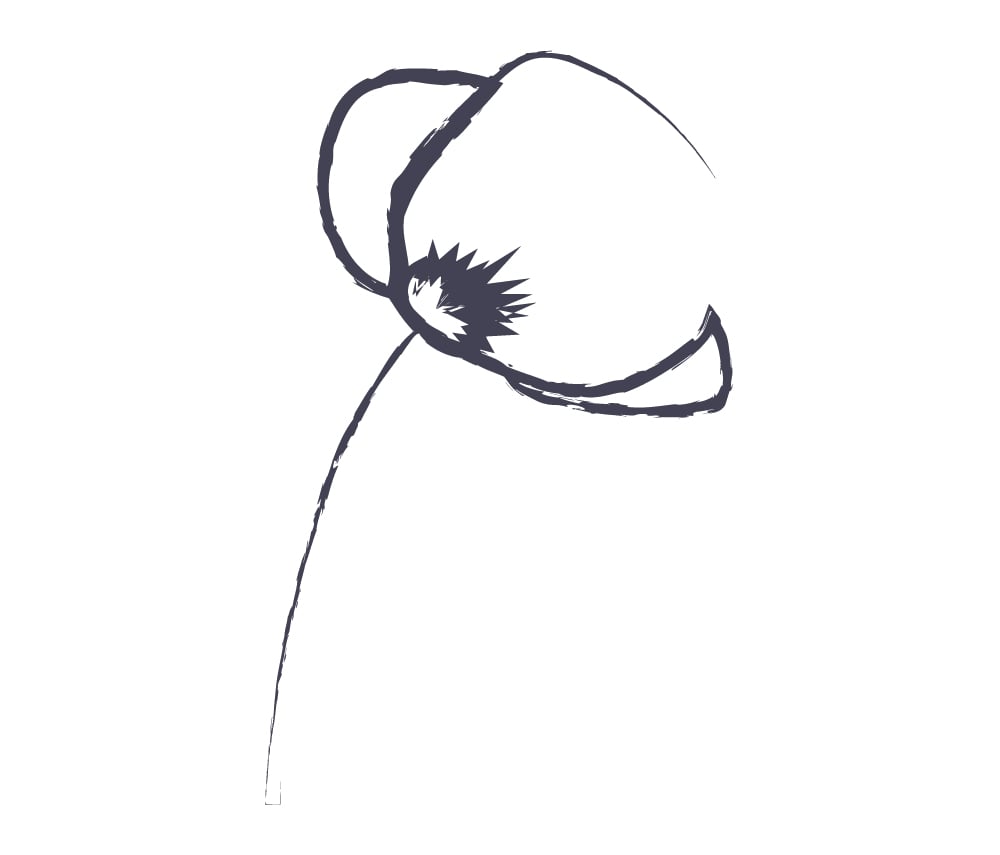 The strap on harness that you choose will determine the dildo options available to you. Any dildo with a flared base should work with an O-ring. You'll have plenty of options from manufacturers such as Fun Factory or Tantus as well as independent makers.
Stick with body-safe silicone, stainless steel, or glass, which can be disinfected [18] and won't harbor bacteria because they're nonporous [19]. This means you might already have a dildo that you can use for pegging your man.
Dildo material impacts which lube you choose, and lube is a must when it comes to backdoor play. Water-based lube is compatible with all toys [20] and can be quite plush, which some people find comfortable, but it can become sticky as it dries. Some people prefer silicone lube, which is slick and longer-lasting than water-based lubes, but some softer or low-quality silicone toys may interact with silicone lube.
Related: What Is Lube And Should You Use It?
Many strap-on attachments vibrate or come with options to add a bullet vibrator if your partner is into that.
If you want to stimulate your partner's prostate, then you'll want to adjust a dildo so that it curves in the right direction depending upon position (anal sex position ideas). For example, if you peg your man from behind, the dildo should curve downward to hit his prostate. The same goes if you're with another woman in Doggy style, and you want to hit her G Spot. You can modify most sex positions into strap on positions.
Start with a dildo that's smaller than you think you need and work your way up. Just remember that sometimes our eyes can be larger than our backsides. You can always go larger if you need to, but you can't undo discomfort if you go too large too fast.
A good rule of thumb is to choose a dildo that's about as wide as how many fingers you can insert. If you haven't experimented with manual stimulation, choose a toy no more than three fingers wide. Some people recommend choosing a toy around the same size as your partner's bowel movements. I'm completely serious btw.
After the first time, an experienced receiver may be able to go larger [21 p 36].
Finally, one last type of dildo is a packer, which is super soft and generally not suitable for penetration. Instead, the look and feel of the dildo is what matters. These dildos are usually worn by trans men but can be worn by others.
How to Put on a Strap On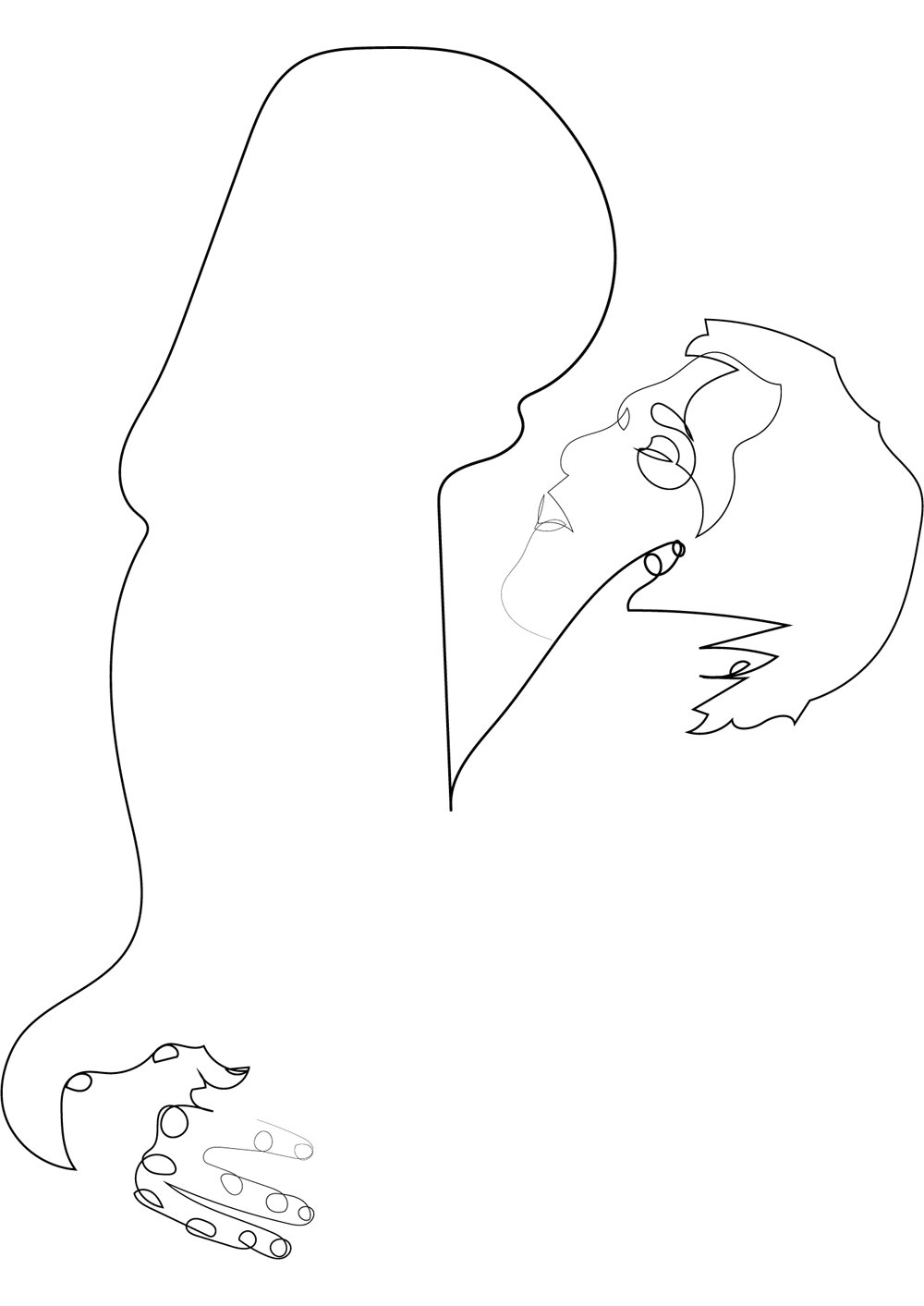 Even if it seems complicated at first, you'll get the hang of putting on and adjusting a harness.
Lingerie:

 

Step into the harness like a pair of underwear
Two-strap harness: Place the bottom strap between your legs and connect the side straps one at a time. If there is enough slack, you can take it on and off like underwear and simply tighten the straps if needed.
Three-strap harness: Step through the waist and leg loops before pulling it up. Adjust each strap once it's in place.
Most corset-style harnesses are actually two or three-strap harnesses with corset detailing, and you can adjust the side straps without messing with the ribbons.
Whether you put the dildo on before or after depends on personal preference. You may need to tighten the straps that hold the dildo if they're adjustable after the harness is on, however.
Preparation
You'll probably want to strut around in your new harness and dildo once you buy it, and that's actually useful. You can figure out how tight it should be so that you can wear it comfortably and control the dildo. Spend enough time learning about your harness to insert, remove, or switch dildos. You can find videos that show you how to use a strap on dildo if the mechanism isn't clear.
Your man may be interested in knowing how he can prepare for anal penetration. It can be helpful for him to shave because men tend to have more hair, which can become tangled, but that's not a requirement. Generally, a shower is all he needs to be fresh, and a wet wipe can also do the trick. He should make sure he focuses on cleaning his anus.
For the guy who wants to feel squeaky clean, a douche is another option. He can fill it with lukewarm water and squirt it into his anus as he sits over the toilet. In most cases, an enema is not necessary to prepare for anal penetration.
You probably don't want to dive right into toy penetration, especially during the first time. Instead, try using your fingers or even mouth (learn how to toss his salad) to stimulate your man anally before penetration. Make sure your nails are trimmed short and smooth if you plan to do any anal fingering.
Try oral sex or PIV sex to help him relax and get into the mood before pegging.
Strap On Positions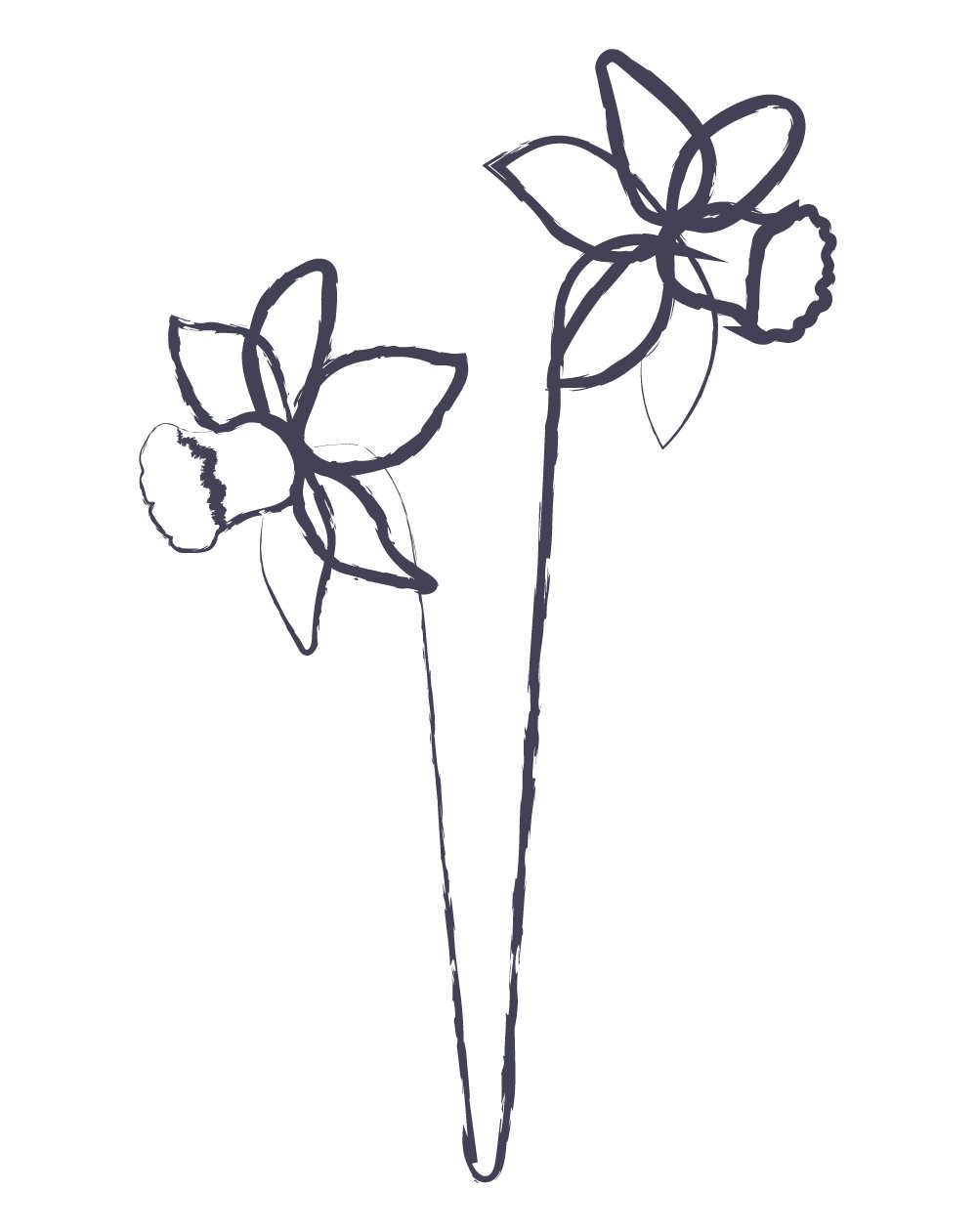 Although it might not seem like it, anal penetration can occur in most of the same positions as vaginal penetration as long as your dildo is long enough. You can perform in a modified version of Missionary with your man's legs up, and knees bent toward his chest. Any position where he's bent over works as well, including Doggy or with him leaning over a piece of furniture or appliance.
Check out this list of sex positions from behind for more ideas.
Virtually any of the penetrative sex positions we list in our sex positions guide work if you're wearing a strap on with another woman too!
How to Have Sex With a Strap On – Insertion
Insertion is often the hardest part of anal play. Make sure your toy and his anus are lubricated to reduce pain. Lube is important, as the anus doesn't produce a lot of lubrication [22]. You can still enjoy eating ass, though.
If you rush into things and skip the lube it may be uncomfortable or even painful, and your man may not want to try again. However, if you use plenty of lube, help him relax, and choose the right dildo for the job, you might find that pegging becomes a normal part of your bedroom play.
Warning: Do not use an anal desensitizer. These creams and oils are a bad idea. Pain is your body's way of sending you a message that something isn't right. If he cannot feel pain and you cannot get feedback from the dildo, you may not know if something has gone terribly wrong.
Once you're in position, you can spread his cheeks or have him do it for you. Guide the dildo to his rectum with your hand. You'll push in but expect some resistances as the rectum is a ring of muscles. Your man can make this easier by pushing downward as if he were using the bathroom.  Here's a great beginner strap on tip: relaxing the throat can also help to relax the anus.
You may not successfully achieve penetration the first time, and that's okay. Sometimes it takes a few tries to get used to the idea and relax enough for penetration. But once you've made it past the outer sphincter, things tend to go more smoothly.
Strap on Techniques Once You're In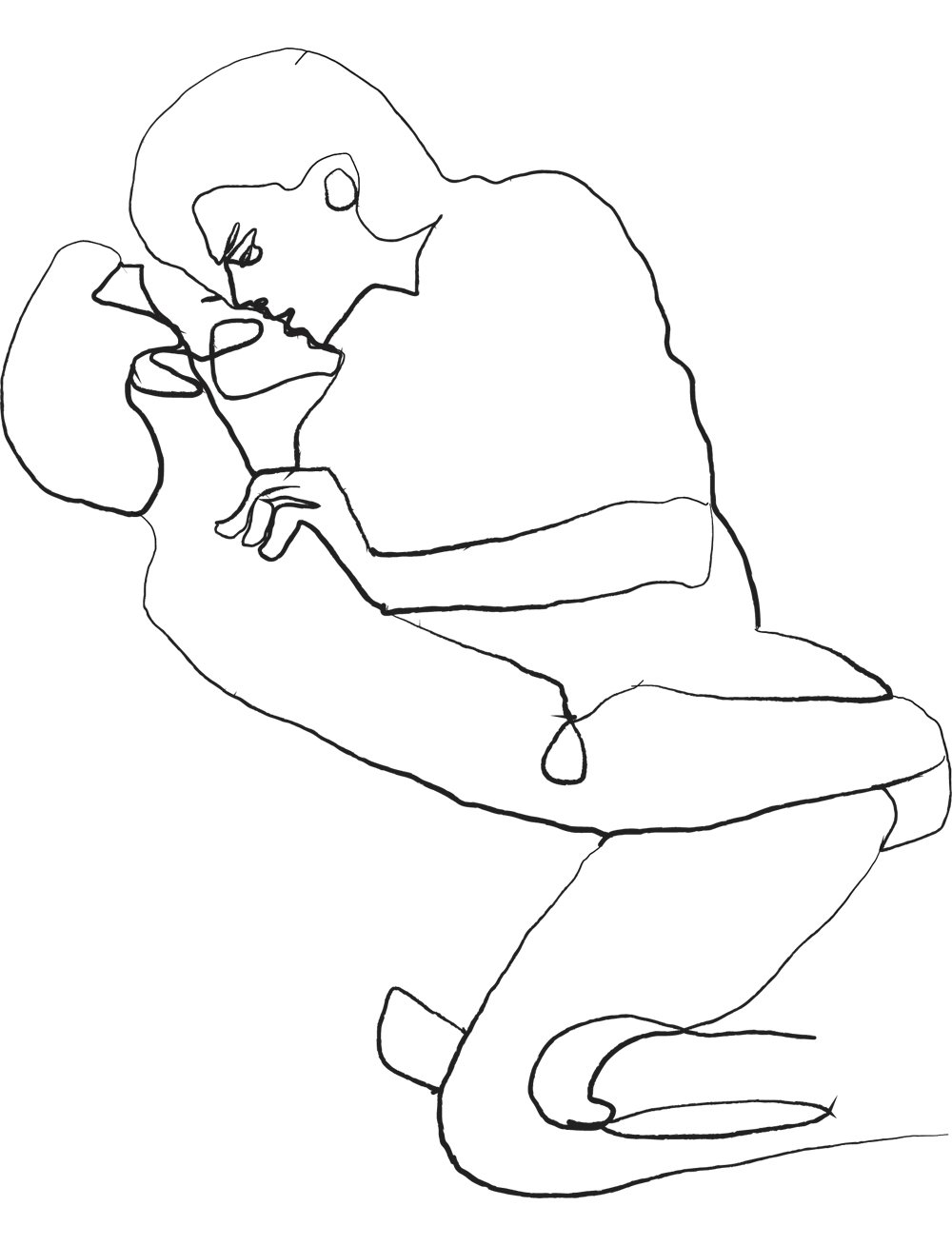 Some people think that penetration is all about thrusting, but there's more to it than that. Just imagine any partner you'd ever had who simply thrust in and out haphazardly. It's generally not a very good time.
There are a lot of things you can control when it comes to thrusting, including speed, depth, and angle. The first two are a bit easier, but the second will take some practice. Once you've honed your skill, you'll be able to stimulate a specific target, which is important for prostate stimulation.
So practice lifting or dipping your hips. You might lean forward or back. A great strap on sex tip is to slip a sex pillow beneath your partner's hips to adjust their body, which will changes the angle as well. You can grasp your man's body — at his shoulders or hips or beneath his stomach, just to name a few — to give you more leverage when you thrust or to thrust deeper and to reduce the space between your bodies.
If you find your dildo too difficult to control, the harness may be loose or the toy may be too long or too floppy. Heavier dildos such as those made from metal or glass will also tend to hang lower in a harness, so you may have to adjust the tightness of straps as you're learning how to use a strapon on a guy. Remember that harder materials will feel more intense during use, so you can ease up on thrusting speed or depth to prevent discomfort.
You can also do more than thrust. You can grind, which will result in much less of the shaft pulling out. Try swirling your hips around in a circle or even in a Figure 8 motion.
Note that he may lose his erection as you fuck him, which is totally normal and doesn't mean he's not enjoying it [23 p 31]. Note that some men can feel like they have to pee when their prostates are stimulated, similar to how G-spot stimulation can feel for women.
While it can be exciting to experiment with all these different ways of moving, remember to check in with your partner to see if he likes it. Talking about how things feel is of the utmost importance because your toy cock doesn't have nerves, and you cannot feel what's going on internally. Even if you could, you cannot know how it feels for your partner.
So talk before, during, and after. This gives him a chance to let you know if you should ease up, change position, or stop altogether.
Don't Forget the Rest of His Body
When you're first getting used to penetrating your man with a strap on, you'll probably focus on that alone. However, as you get used to it and become more confident in your skill, you can direct your attention elsewhere and not just the strap on tips in this guide. This may mean reaching down to stimulate his balls, pinching his nipples, caressing his body, scratching his back, pulling his hair, or otherwise incorporating his most sensitive spots into your sexual activity.
Learn more: 13 Awesome Male Erogenous Zones
While this advice should help you choose the right strap on and develop the skills you'll need to be a good lover, these things take practice. Things can go wrong. Or you may discover that either — or both — of you doesn't really like strap on sex, and that's okay. 
How to Experience Pleasure When Using a Strap On
For many women, the appeal of using a strap on and pegging their partner is the feeling of control and power that it brings. However, that doesn't mean there isn't room for you to experience physical pleasure. You'll just need to adjust to accommodate for the harness.
The good news is that the base of most strap on harnesses tends to sit over the mons pubis and clitoris, so you'll feel pressure from the base of the dildo as you penetrate your partner. That may not be intense enough or provide enough consistency. Another option is to insert a small vibrator between the harness and your body for clitoral stimulation if it fits. Some harnesses may even have pockets for this, or you can wear underwear beneath the harness and insert a vibe into them.
If you prefer vaginal stimulation, try inserting a dildo while you're wearing the harness. So-called "strapless" strap on dildos work by inserting into your vagina, but they tend to be a little tricky in practice. Many people use them with harnesses, anyway, so they have more control and comfort.
Take It One Step Further
There are a few things you can do once you've tried pegging and decided that you like it.
Make your own harness out of rope.
Have your partner worship your strap on cock. This works well if you're into femdom (get other femdom ideas).
Your man can perform oral on your dildo.
Purchase an ejaculating dildo for an even greater sense of realism.
Of course, you don't have to go beyond the basics, and you may find that you aren't interested in strap on play after your first time.
However, it can take a few goes for you to find your stride. After all, sex isn't always awesome the first time, and that can include the first time you try a new activity even if it's with a comfortable partner. And sometimes we can think that we'll enjoy something only to find out otherwise. The important thing is to be honest with yourself and your partner. But even if you decide that strap on sex isn't for you, it's not a failure! After all, you've learned something about yourself and your partner.
It's possible that you'll find strap-on play brings you and your partner closer together and helps increase intimacy due to the vulnerable nature and communication that's required. Pegging isn't for everyone, but you'll never know if you're not willing to give it a try.