Divorce is something that many people consider when they're unhappy in their marriage. Some instances call for divorce, but many problems can be fixed. People sometimes have unrealistic expectations of marriage, which can also lead to divorce. The following is a list of signs and red flags that your marriage might be headed for divorce. If you see too many, instead of wondering when to get divorced, you might want to get out now!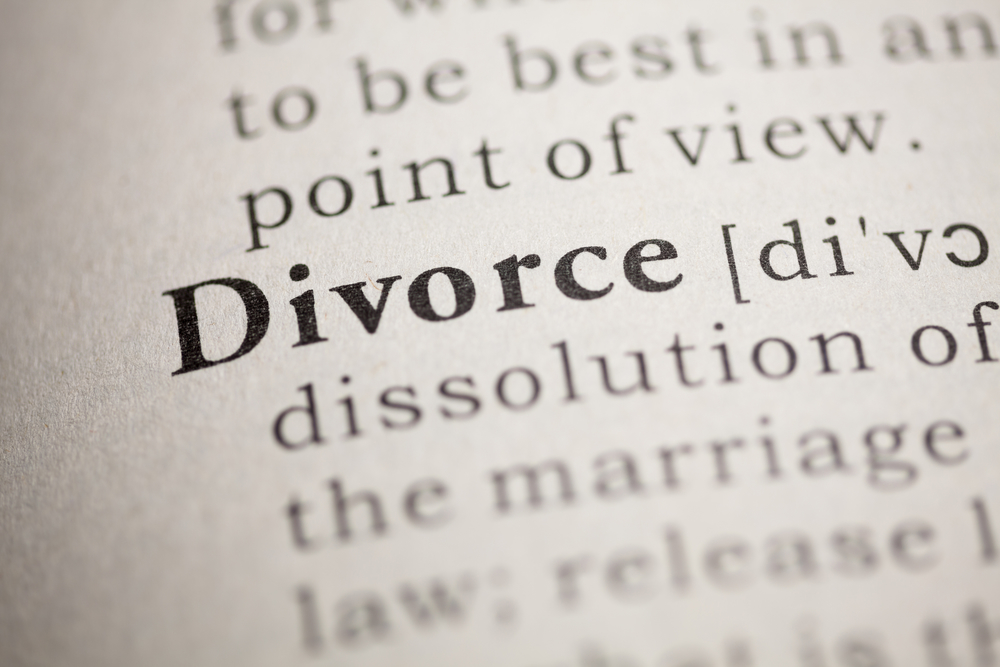 SIGNS THAT YOU MIGHT WANT TO CONSIDER DIVORCE (BUT YOU CAN STILL COME BACK FROM)
1. LACK OF SEX
When you start refusing to have sex or avoid having sex, the marriage bond starts to erode. Sex is the way couples show they are emotionally connected to one another, and it's important to your marriage. When the sex stops, it's a sign that you don't enjoy your man anymore, and can be one of the major signs that divorce is imminent.
2. DISTANCE
If you're wondering when to get divorced, distance in the relationship is a way to tell. It's important to be emotionally engaged with your partner and to feel empathy for him. If you are both distant and aren't intimate physically or in the conversations you have, you might be headed toward divorce.
This is especially true when one or both of you withdraw affection from the other because of the emotional distance. When you both experience distance, it might feel like you've fallen out of love with each other. Not only that, you might not even enjoy being around each other.
3. ALWAYS FIGHTING/NO CONFLICT RESOLUTION
Some disagreement in a marriage is natural. But if the two of you are always fighting, this is a bad sign and might cause you to wonder when to get divorced. Constant fighting is bad enough, but the marriage is in real trouble if you have no conflict resolution after a fight.
If the two of you don't know how to resolve problems, you might actually wind up avoiding fights. But the problems are still there. This makes one or both of you feel despair and that it's pointless to even try anymore. This leads to withdrawal and can be a sign of when to divorce.
4. YOU'RE ALREADY LIVING APART
Being separated will usually go one of two ways: you get back together, or you divorce. Sometimes people separate and say they are doing so to figure out what is wrong with the relationship, with the intention of getting back together once they figure it out. But usually, the real reason for a separation is to give you both a taste of what it will be like to live apart to see if you both can handle it.
Living apart as a means to fix a problem marriage usually does nothing to improve a marriage. Instead, it helps you answer the question of should you get divorced.
5. YOU THINK YOU'D BE BETTER OFF ALONE
Do you find yourself either consciously or subconsciously preparing to be single? People do this in various ways, and when they do, they might be positioning themselves for divorce. They might start taking an interest in their appearance, and not only for health reasons. They're improving their looks so they'll be more attractive to others when they enter the dating market.
Some people will join a sports group or take up a new hobby by themselves so they can create a new social group without the spouse. Or maybe a woman who has been a stay-at-home-mom will go back to work so that she won't be so dependent on her husband's salary. If you think you'd rather be single, you might be ready for a divorce.
WHEN YOU SHOULD END THE MARRIAGE AND EVENTUALLY DIVORCE
1. YOU'VE TRIED TO WORK THINGS OUT FOR A YEAR
You and your husband might have tried to work things out, and have even been to marriage counseling, but nothing seems to work. Maybe neither of you is willing to do what it takes to make the marriage work. When you've been trying and have been unsuccessful for a year, it's probably time to end the marriage.
2. MENTAL ILLNESS
When you're married to someone diagnosed with mental illness, you obviously don't want to just abandon this person whom you love, but you probably wonder if you should get divorced. You shouldn't feel as if you have to stay married, especially if that means your spouse could hurt you or your children.
You can be there for support and help, but you should not feel as if you must stay married if you or your children feel at risk.
3. YOU'RE TOGETHER ONLY FOR THE KIDS
If you and your spouse can still make a happy home, but you know that you will divorce once the kids are grown, this could be a workable plan. But if you and your spouse are creating a tension-filled household with days full of arguments or giving each other the silent treatment, you probably aren't doing your children any favors by staying together, and it's just a matter of when to get divorced.
It's a tough call regarding what to do when you have children. Divorce will affect your children, your lifestyle, and your finances. Therefore, it might be wise to wait until the children are grown, especially if you aren't 100% sure divorce is the right option.
4. IT'S EASIER FINANCIALLY
If the only reason you're staying married is that it's easier on you financially or it's easier than having to find someone else, you are probably unhappy and should end the marriage. A marriage of this type is based on fear, not on an emotional bond that connects you.
WHEN TO END A MARRIAGE IMMEDIATELY
1. WHEN THERE'S ABUSE
No one should stay in an abusive relationship. If you are being abused emotionally, physically, or financially, or if you are the one doing the abusing, the marriage should end.
Emotional abuse is considered domestic violence. The abuse victim is often left feeling depressed, anxious, and stressed. The abuser is acting as a bully would by trying to control, punish, or put down their spouse. Eventually, the abused person will lose their self-esteem and confidence.
Physical abuse happens when one spouse is subjected to unwanted physical contact by the other spouse. Physical abuse could consist of hitting, punching, biting, scratching, kicking, throwing objects at the other person, hair pulling, grabbing clothing, pushing, using a weapon, forced sex, and preventing a person from leaving.
Financial abuse occurs when one spouse limits their partner's access to family money to gain control in the relationship. The abuser often forbids the spouse to work. Financial abuse often goes with emotional and/or physical abuse, and is used to help ensure the spouse won't leave.
If you are experiencing any type of abuse, you should not wonder when to divorce; you should end the marriage.
2. WHEN YOUR CHILDREN, PETS, OR BELONGINGS ARE IN JEOPARDY
Abuse might not involve you at all. But if the abuse is directed to your children, pets, or belongings, you should leave the marriage. It's your job to protect your children and your pets. If there is abuse to your belongings, the next step could be abuse to you.
3. WHEN THERE'S REPEAT CHEATING
It's difficult to get a relationship back on track after your spouse cheated on you. But there is hope, especially if it were a one-time thing and he's working hard to regain your trust by never doing it again. But if you're married to a man who continually cheats on you and doesn't care, instead of wondering when to divorce, you should end the marriage (unless you are in an open marriage, which is another thing altogether). Assuming you are not in an open marriage, you cannot trust a man who continually cheats, so this is a
But if you're married to a man who continually cheats on you and doesn't care, instead of wondering when to divorce, you should end the marriage (unless you are in an open marriage, which is another thing altogether). Assuming you are not in an open marriage, you cannot trust a man who continually cheats, so this is a reason to move on.
WHEN YOU SHOULD CONSIDER STAYING TOGETHER
It's often difficult to determine when to divorce or whether you should stay. If you both feel as if you'd rather be married to each other than to get a divorce, there is hope. If you tried therapy and it didn't work, try someone different, maybe someone better qualified. Your marriage is important, and you and your spouse owe it to each other to give it your best shot.
If you have sexual issues, you're at the right place. Bad Girls' Bible has many topics that can help you, such as this one: Fix Your Relationship: Understanding Intimacy Issues. Or you might wish to start seeing a sex therapist. It's often just a matter of starting to have sex again. The more sex you have, the more of it you'll want to have.
And having sex can lead to more emotional intimacy and bonding. If you still love each other, ending the marriage probably isn't the solution.
Not every negative in a marriage means you need to divorce. Sometimes things can be fixed. Long relationships tend to wax and wane. But if you're seeing too many red flags, trust your instinct and get out!