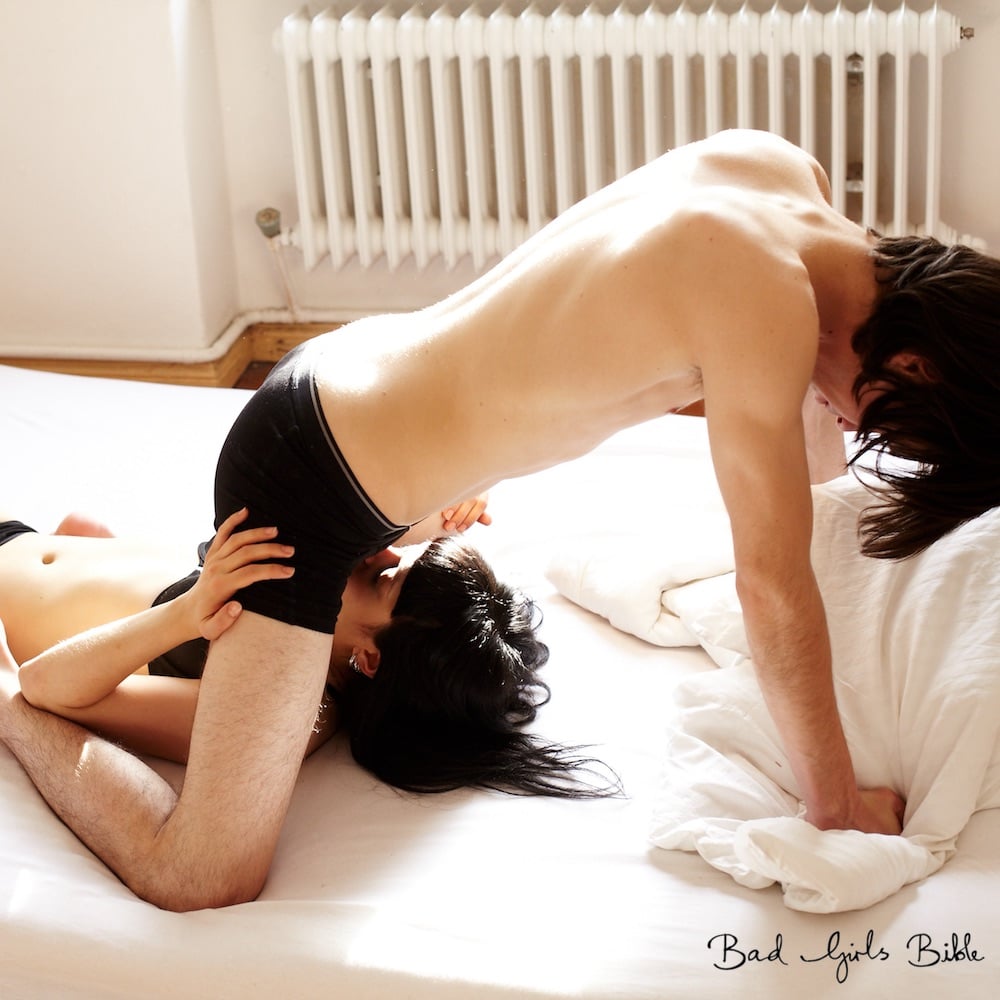 The Plumber blowjob position is just an extension of the Face Fuck position, except this time you have just a little bit more control. Of course, if you are looking to improve your blow job skills, then you may be interested in checking out the very detailed, illustrated Blow Job Guide to learn more than 50 blow job techniques to please your man.
HOW TO PERFORM THE PLUMBER BLOW JOB POSITION
To perform the Plumber position with your man, you need to lie down on your back. Your hubby or boyfriend will be on all fours above you. His knees will be on either side of your head, and your arms will be resting on his lower legs or the bed. Your man's penis should be directly above your mouth.
You will need to put a few pillows under your head so that you can comfortably take his penis into your mouth. Then you just need to start giving him a blowjob. That's it. Your man won't be doing a whole lot other than staying fairly still in the Plumber position unless you like him in control, in which case he can thrust back and forward into your mouth.
Of course, if he is the one in control of how deep he goes, then there is a higher chance that you may gag. Thankfully you can reduce your gag reflex using this guide.
EXTRA TIPS ON THE PLUMBER
Your Arms – Make sure your arms are free so that you can push your man off you if you need to. After all, it's pretty hard to talk with your mouth full.
Facial? – You'll find that it's not easy to move around in the Plumber position, so make sure that your man tells you when he is about to cum so that you have time to get out of the way if you don't want to swallow. By the way, if you want to learn how to enjoy swallowing your man's load, then this guide will teach you.