How do people make a marriage work? It takes so much time and effort, and it seems like so few people can do it, hence such a high divorce rate. There's a lot of good marriage advice out there, but more can't hurt. Whether you're about to be married or have been married, there's always some new marriage tips to learn.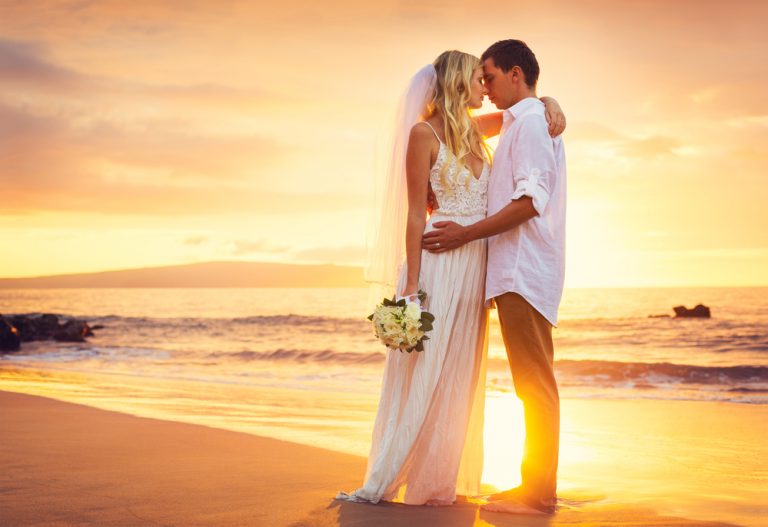 1. YOU CAN BE RIGHT OR YOU CAN BE HAPPY
When you and your spouse argue or disagree, which will happen in any healthy relationship, you need to think about the big picture. If you're a "right fighter," you will argue your case like a prosecutor and will feel good and superior from getting an admission of wrongdoing from your spouse. But think about your marriage goal. What do you really want? Is your goal to be right, but bitter and alone, or is your goal to be happy, which comes from having discussions, good communication, trust, and respect.
Read: Unhappy Marriages: How It Happens & How To Fix It In 6 Steps
2. CHOOSE YOUR BATTLES WISELY
There will be issues that your spouse needs to respect. If he says he'll pick up your child from an after-school activity, for example, he needs to be there and on time. If he forgets or is late, your child will be the one to suffer. This is a battle worth discussing. He needs to know that if he says he'll do something, he should. But if he leaves his socks on the bathroom floor, it's easier to just pick them up.
3. BE ACCOUNTABLE
Accountability in marriage is required for couples to trust each other. When there are decisions to be made that affect the other, couples who practice accountability discuss them with each other before acting. They don't spend money excessively without consulting with their partner, and they don't schedule activities without letting the other person know. And most important, there are no secret relationships when people practice accountability.
4. AGREE TO DISAGREE
If you can have a difference of opinion with your spouse and can discuss it in a healthy way, great. But it doesn't always work that way. Here's a good marriage tip for you: When things get emotional, it's sometimes best to just agree to disagree. This doesn't solve or settle the problem at hand, but it does serve to end the immediate conflict, and sometimes that's the best we can do.
Discover more relationship rules like this one here.
5. SEX IS IMPORTANT — BUT NOT EVERYTHING
Sex is important, and it's probably what initially attracted you and your husband to each other. But, here's some good marriage advice: Sex is just one part of what you need to have a successful marriage. You also need to have trust, compatibility, good communication (all the elements necessary for emotional intimacy – learn more), and the ability to bring out the best in each other.
Check out this related article: How To Fix Your Sexless Marriage And Get The Spark Back
6. IT'S THE THOUGHT THAT COUNTS
It's nice to receive that perfect gift, but even if you receive a gift from your husband that you don't really like or even if he tries to make weekend plans that fall through, here's some marriage advice for you: Don't be critical if you know that he really just wanted to make you happy. Be happy knowing that he was thinking of you and wanted to please you.
7. LISTEN SOMETIMES INSTEAD OF SOLVING PROBLEMS
This frequently happens with women: They want to talk about a problem or something that happened, often just to vent, to say it out loud, and to receive empathy. They don't necessarily want the person they're talking with to solve the problem; they could likely do a better job on their own. Here's a marriage tip: The same could happen with your man. Listen to him, show that you heard and understood him, and then ask whether there's anything you can do.
8. DON'T LOSE YOURSELF
This is perhaps one of the most important pieces of marital advice to hear: When you get married, make sure you stay true to yourself, that you retain your social life, your spiritual life, your hobbies, your friends, and just time for you. It's a balancing act in that you need to merge your life with your husband's, but you still have your own life that is separate from his. Don't forget yourself in a relationship.
9. CHECK IN OFTEN
It's important to check in often with each other, especially if you go hours on end without seeing your man. Here's some marriage advice: Text or call each other a couple of times of a day. This keeps you both in touch and can lead to anticipation for when you will see each other next.
10. YOU CAN'T CHANGE SOMEONE ELSE, ONLY YOURSELF
Playwright George Bernard Shaw once said, "Marriage is an alliance entered into by a man who can't sleep with the window shut, and a woman who can't sleep with the window open."
It's a mistake to marry someone knowing they have faults that you cannot live with and then to expect them to change. That won't happen. But if you are in love in and want to marry this person, you can make it work by changing yourself. If you can learn to accept the behaviors you don't like, you could still have a successful marriage.
11. LEARN TO LISTEN
The Greek philosopher Epictetus once said, "We have two ears and one mouth so that we can listen twice as much as we speak."
Think about that quote the next time you want to interrupt your man or are thinking of what you will say back instead of listening to what's being said. Once you learn the art of listening, you will have much better communication in your marriage.
Wanna feel inspired with more quotes about marriage? Click here.
12. FAIR MEANS NOTHING
You can define "fair" in a marriage anyway you like. But what's important is that you feel the relationship is fair. If you feel as if you're being taken advantage of, maybe you are. You need to be able to discuss with your spouse why you think the relationship isn't fair and then work on a plan that you can both feel good about. What you cannot do if you want your marriage to be happy, is to keep score. If you both go into the marriage with a spirit of cooperation, remaining loving and kind, you will have a "fair" marriage.
13. YOUR SPOUSE ISN'T RESPONSIBLE FOR YOUR HAPPINESS
That's not to say that you and your spouse shouldn't do things that you know will make the other happy, such as giving him a surprise massage. Doing for one another to make life more enjoyable is not the same as relying on another for your happiness. You need to look inside and find what makes you happy. And then, when you're happy, you can share that happiness with your man (tips here). And the same goes for him.
14. ALWAYS KEEP DATING EACH OTHER
One purpose of dating is to determine whether your date is marriage material. You're finding out about each other and having fun while doing so. That does not have to and should not end after marriage. It's important to remember how you felt about each other when you first met. We get wrapped up in our daily lives so much that we often forget about our partner. Don't make that mistake, and spend some quality alone time together often.
Plan a fun date with these ideas.
15. YOU'LL SOMETIMES NEED TO PSYCHE YOURSELF UP
American journalist Mignon McLaughlin said, "A successful marriage requires falling in love many times, always with the same person."
When you first fall in love, you and your man can't get enough of each other. You want to be with each other all the time, have sex constantly, and you pine for him when he's away (learn about this and other relationship stages). Of course, no one can live in this state forever, or else nothing would get done. That means you might need some help getting in the mood to be with your man. That's okay and normal. It doesn't mean you are no longer in love.
16. TAKE CARE OF YOURSELF
Just as the airlines instruct you to put on your oxygen mask before you help others, you must first take care of yourself in all aspects of life — your physical as well as your mental health — before you can take care of someone else. Think about it. Would you want to see a marriage counselor who is going through her third divorce?
17. HAVE FUN AND LAUGH TOGETHER
Austrian composer Franz Schubert once said, "Happy is the man who finds a true friend, and far happier is he who finds that true friend in his wife."
Life isn't always easy, and it helps to have a partner to get you through the tough times. But in order for that to happen, you and your spouse need to have a foundation of fun and good times, too. Don't forget to remain playful with each other and not to get so serious about everything all the time.
18. FOCUS ON THE GOOD
There's good and bad in every marriage. When you accentuate the good, your marriage will be more satisfying to you. This advice for your marriage is important: Hear what you say to your spouse. Make sure you're saying more positive words than negative ones.
19. BE GRATEFUL
If you are fortunate enough to have a spouse who does nice things for you, don't take him for granted. Be grateful and tell him how much you appreciate him. It could be for a specific thing he does, or it could just be general gratefulness. It feels good to know that you're appreciated in a marriage.
20. YOUR MARRIAGE IS A THIRD ENTITY
The best way to think of a marriage is that there's you, your husband, and your marriage. This helps you to realize that you and your husband, while both part of a union, are still separate people. It's important not to lose yourself in a marriage but to remain yourself and then to come together with your spouse as partners.
This is one of many rules that will help you make your marriage last. Read more.
21. LOVE AND EMOTIONS WAX AND WANE
You always hear when investing in the stock market to ride it out and that the market should correct itself over time. The same goes for a marriage. Even the most solid marriages will have some down times. Maybe you just aren't into each other for a while. Heed this important marriage advice: Don't make the mistake of getting out too quickly. Ride out whatever's happening, and when the marriage improves (learn how you can help with this), you'll be glad you didn't react too quickly.
Remember that most marriage advice stems from being compassionate, loving, kind, and forgiving. If you take that approach and follow these marriage tips, you'll accomplish most of this advice.