Content Warning: This post contains content about sexual assault and/or violence which may be triggering to survivors.
Sexual assault is not something that happens, and you can just forget about. Its effects are long-lasting, can take time to manifest and can pop up even after you think you're fully recovered. It's often difficult to feel safe and experience desire in a healthy way after an assault, but it's not impossible. Learn how you can enjoy sex once more in this post.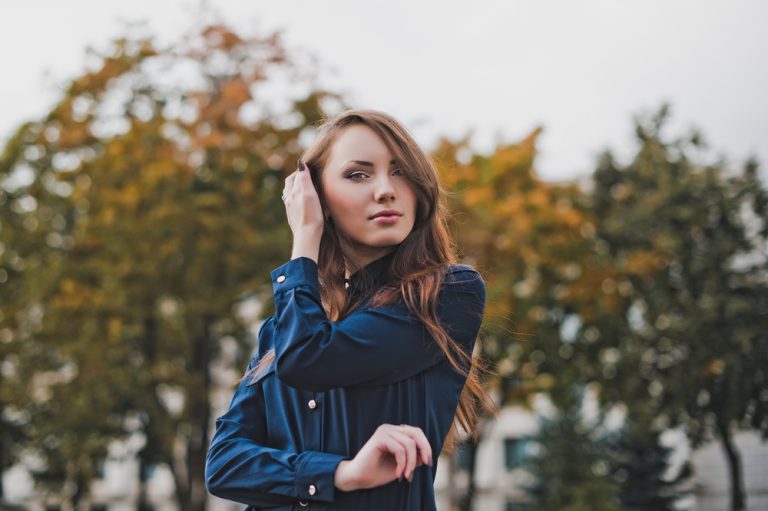 YOU'RE NOT ALONE
Sexual assault can make you feel incredibly isolated. You may not know who to turn to or how to do it, so you keep the incident to yourself. Feelings of guilt and shame are normal but only add to the issue. Sexual assault is something that's hard to talk about, which can make you feel like you're alone.
But you're not. One in five women will be the victim of rape in her life (and many of them will not report their assault) [1], which means that you probably know someone else who has dealt with a traumatic incident. You likely wouldn't blame those victims. Instead, you would be gentle and supportive, which is how you should treat yourself.
It's also the type of treatment you should seek. If you're not sure where to start, you can look up a helpline through the RAINN database: https://centers.rainn.org. You can also call the Hopeline directly at 800.656.HOPE (4673) or log on to the website to chat with someone live.
You might also look into joining a survivor's therapy group where you can discuss your thoughts and feelings with other survivors who may be more understanding of your situation than other people.
DEALING WITH ASSAULT FROM A PARTNER
It wasn't until the 1980s when many jurisdictions in the United States removed provisions that stated that a husband could not rape his wife. While the laws may have taken some time to catch up, we firmly believe that every person has a right to grant or revoke consent to her body regardless of any romantic involvement or previous sexual activities. However, while the laws may not be on board, it can be confusing if the perpetrator of your sexual assault or rape was your partner.
You might wonder whether it's possible for you to be the victim of sexual assault by your partner (it is) or whether you contributed to it or gave up your right to revoke consent when you got into a relationship with this person (you didn't). Sexual assault or rape is never your fault, and partner sex assault happens to nearly one in ten women.
You may be wondering if you weren't vocal enough. But here's the thing about consent unless you are giving enthusiastic consent to the sexual activities that are happening right now, it doesn't count. And your partner should accept that.
You may have realized that your partner has overstepped some boundaries, and you may feel quite upset with this realization. That's absolutely okay. You may need time to get used to the idea and determine how to move forward.
One thing we recommend is considering whether it's in the best interest of your happiness and healthiness to move forward in a sexual relationship with a partner who has violated your trust. It's normal for you to recoil if your partner tries to initiate sexual activity after violating your trust. It may be best to take sex off the table until you can repair trust or you may want to reconsider your entire relationship.
ROADBLOCKS TO ENJOYING SEX AFTER SEXUAL ASSAULT
Assuming that you're in a safe and healthy position to move forward with sex after assault, there are plenty of roadblocks, and your individual path will vary depending on your situation.
Your sexual assault may be far in the past, perhaps when you were a child, and you may think you should already be "over it."
You may have dealt with sexual assault and not rape and believe that it wasn't "bad enough" to be traumatized by.
The sexual assault may be more recent.
You may have chosen to tell no one, a small group of confidantes or to speak to the authorities about your sexual assault.
You may be in the process of filing charges or going to court, or you may realize that the best thing for you is to simply move past your assault
There is no one right way to move forward or grieve after experiencing a sexual assault, but everyone has the right to enjoy sex again.
SEXUAL ASSAULT AND PTSD
One factor that makes it difficult to enjoy sex after sexual assault is post-traumatic stress disorder, which develops after traumatic events. You may think of PTSD as something that affects service members and police officers after on-the-job incidents, but it's not limited to them. Many victims of sexual assault experience PTSD after their assaults.
PTSD SYMPTOMS
Symptoms of PTSD typically exhibit within three months after the assault [2], but that's not always the case. Symptoms include
Flashbacks
Bad dreams
Fear
Avoidant behavior
Anxiety
Depression up to Major Depressive Disorder
Being on edge
Startling easily
Difficulty sleeping
Negative thoughts
Dissociation
Distorted feelings of guilt or self-blame
Loss of interest in activities
It's not uncommon to have difficulty remembering the events that transpired, but this doesn't mean that your body won't respond. Body memory can be a powerful thing even if you have no conscious memory of the sexual assault.
PTSD AND YOUR BRAIN
When you have PTSD, your brain responds to the trauma by associating fear with things that would otherwise not be traumatic [3]. In the case of sexual assault, your brain can see what would otherwise be safe and enjoyable sexual activity with fear, and you may experience some of the symptoms above. Soldiers who have PTSD often respond fearfully to loud noises well after they've left the war zone.
You might expect to feel these things when you're near the location of your assault or see your attacker. But your brain can associate even neutral stimuli such as a hug or movie with fear, making your life quite difficult.
It might be healthy to avoid the people, places, and things that trigger you. Recognizing a trigger can be powerful in itself and can reduce the effect of it. Some sexual assault survivors get rid of their mattresses, move or switch jobs just to avoid the feelings that may trigger PTSD.
But that may not be possible if the sexual assault happened in your own home or even bed or if you know the perpetrator. You may struggle when you see him or try to sleep at night, which brings us to the treatment options for PTSD.
TREATMENT FOR PTSD AND RECOVERING FROM SEXUAL ASSAULT
Processing your PTSD may be critical to enjoying sex after sexual assault. There are some treatment options available including exposure therapy, medication, and talk therapy, and we vehemently recommend discussing them with a professional who can help you get it right. Treatments such as exposure therapy may increase PTSD if not done under correct supervision.
Coping with sexual assault and dealing with PTSD can take some time. There's no way to determine how long it will take for you to be able to enjoy sex again. For some people, it takes weeks, other months and some years, and the process may involve several steps backward.
You should ensure that you're doing it for yourself and not to prove how little the assault affected you or because your partner is pressuring you.
Some victims of sexual assault might respond by engaging in manic and risky sexual behavior. Jumping from partner to partner, mixing alcohol or drugs and sex and not taking preventative measures against pregnancy and sexually transmitted infection (more on that here). However, this behavior typically isn't healthy if it's not accompanied by therapy and other actions to deal with your sexual assault and have sex in a healthy and meaningful way.
THE FIRST TIME YOU HAVE SEX AFTER SEXUAL ASSAULT
The first time you have sex after rape or assault can be nerve-wracking. It's impossible to predict how it will happen, so you want to provide yourself with the greatest chance of success. We suggest you wait until you really want to have sex rather than having sex because you think you should.  Sex already creates some anxiety (read more about this), so you don't want to add to it.
You might be okay during the first time after the assault, or you might experience issues further down the line. These reactions can include crying, vaginal pain, panic attacks, vomiting, flashbacks, screaming or shaking. Your response might be alarming to both you and your partner.
You might enjoy sex but not as much as before the assault. You may experience difficulty with orgasm.
Related: Why Can't I Orgasm?
This may not just happen the first time. You may have several positive experiences before you have another negative one. Backsliding is common and understandably frustrating. Creating a safe space where you feel comfortable is necessary to minimize negatives (but not a guarantee).
For some people, this means initiating sex and having sex in their bedroom where they feel both safe and in control. You might prefer face-to-face positions because eye contact keeps you connected and in the moment. Dirty talk (more on that here) may not be helpful at this juncture, so you may want to take it off the table until you can talk dirty without negative repercussions. You may need to put off any spontaneous actions during sex, so you won't feel out of control.
Figure out what you need. Having the right partner, one who can deal with this, is crucial.
YOUR PARTNER'S ROLE IN RECOVERY
Your partner's response to your sexual assault is crucial to moving forward in a healthy manner. If your partner refuses to be supportive, getting back on track and having enjoyable sex after rape will be much more difficult. If he pushes you to have sex before you're ready or makes you feel guilty, it's going to be that much harder to get to where you want to be. It might be especially difficult to lose part of your support system during this time, but you may want to reconsider the viability of your relationship.
Read: When to Break Up With Someone
The right partner will create a safe space where you can talk about what happened and pause or stop sexual activity whenever you need to. This is true for anyone, even if they haven't been a victim of sexual assault.
A supportive partner needs to understand that your struggles with desire or enjoying sex after sexual assault aren't a personal rejection. It's about you, not him. It doesn't mean that you don't find him attractive or sexy. Consider doing things to remind him of that fact even if you're not yet ready to have sex.
With that said, you must also define boundaries and set the pace. You might not know what activities will trigger you until you're doing them, so the two of you must be prepared to halt activities on a moment's notice. If you find yourself in tears, he may have to switch from foreplay to a supportive hug. This can put a wedge between you if you don't work together as a team.
Once you know that being touched in a certain way is triggering, set boundaries about that sort of touch. Setting boundaries is healthy and necessary, but it's not easy. You need to be able to communicate during sex, which is tricky enough even if you've never dealt with sexual assault. We've previously written a guide to talking about sex which can be helpful in these situations. Read it here.
It's especially important to be able to say "No" and know that your partner will respect that. Many women do things for their partners because they think they should, but this isn't helpful when it comes to sex after sexual assault.
If you're currently single, you should keep these things in mind when considering getting into a new relationship. You'll probably have a discussion with any new partner to explain your previous sexual assault and how it affects you.
RECLAIMING YOUR BODY
Some survivors of sexual assault have difficulty simply existing in their own bodies. You may feel tainted or less valuable than you did before. If your body involuntarily reacted with pleasure or orgasm, you might feel betrayed. It may be difficult to look at or touch your own body, and you may want to deal with this struggle before moving on to partnered sex.
During sex, you might dissociate from your body, where you feel that whatever is happening to you is actually happening to someone else. This means you're not enjoying the pleasure, but you're also not coping. Recognize what causes this to happen and how it feels so you can prevent dissociation.
One way to reclaim your body is through masturbation. You can trust your own touch, and you can set your own pace without worrying about leading a partner on or making him wait. If you were comfortable with masturbation before the assault, you can ease your way back in.
Masturbation not only puts power and pleasure back in your own hands, but it provides feedback that you can relate to your partner to ensure that you feel safe and satiated during sex. Masturbating can help you to feel triumphant and empowered, which can be encouraging.
Other ways to reclaim your body include physical activity and exercise. Long baths or your beauty routine might also be calming and help you get in touch with your body.
WHAT ELSE CAN YOU DO
As you begin to feel safe, your body will be able to emerge from the exhausting state of heightened anxiety. You'll feel more desire and comfort and less anxiety and fear, but it takes a lot of work to get to that point.
We suggested professional therapy before. Another popular approach is cognitive-behavioral therapy [4]. Many people find cognitive-behavioral therapy helpful to unlearn fear conditioning and your brain's anxious response to sex. Your therapist may also suggest medication that can facilitate healing.
If you're interested, you can read and research how to have sex after sexual assault. Some people find blog posts and papers online to be helpful. If you prefer, a few books might be particularly useful: A Woman's Guide to Overcoming Sexual Fear and Pain by Aurelie Jones Goodwin and The Sexual Healing Journey: A Guide for Survivors of Sexual Abuse by Wendy Maltz.
There is no single toolset that helps every survivor of sexual assault. Don't worry if your path or even your symptoms differ from those of another survivor. Instead, focus on reclaiming your body, your identity, and your power so that you can own your sex life and enjoy sex after sexual assault. The fight may not be easy, but it's one you can accomplish with the right tools and help.