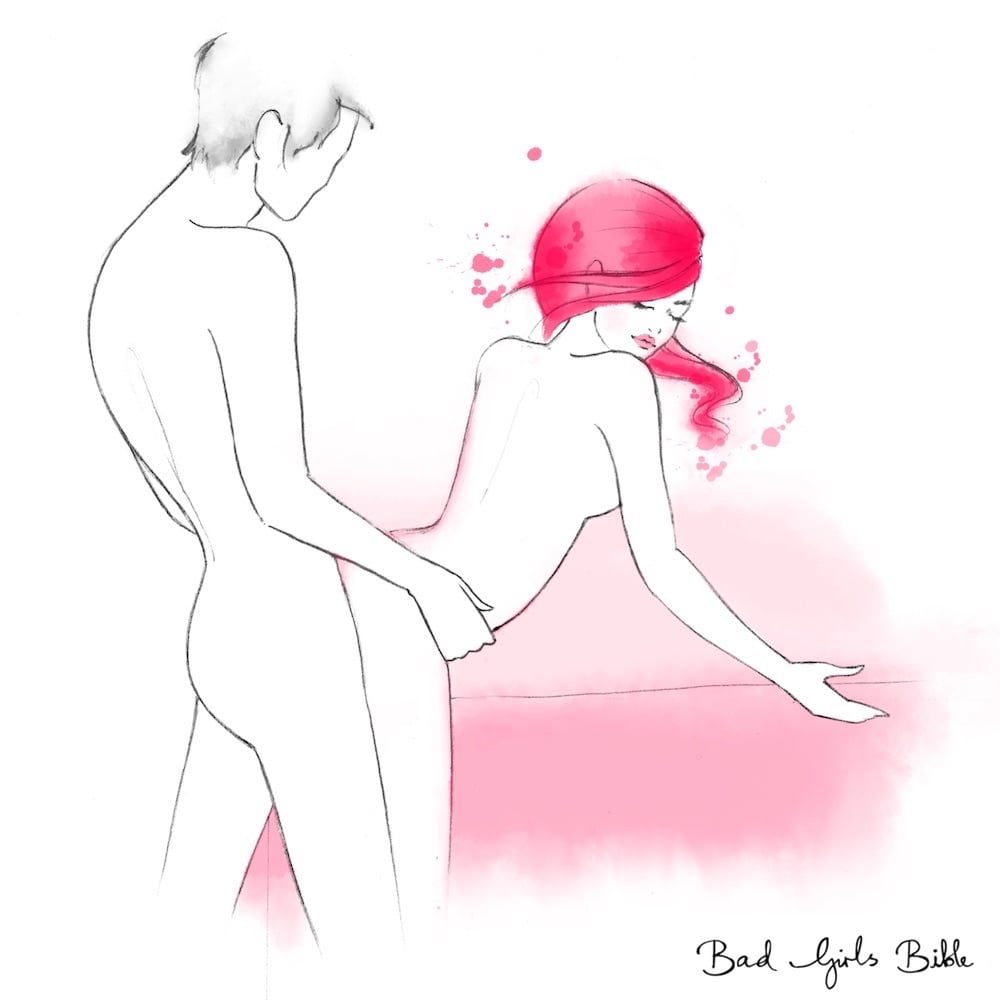 When you're sick of Missionary position, what's next? Sex doesn't have to involve staring straight ahead into your partner's eyes; although, this can definitely be enjoyable. Any position where your man takes you from behind can help you explore the slightly more animalistic side of sex. Sex from behind also keeps your man's hands free during sex, which is awesome if you like to be dominated!
WHY SEX FROM BEHIND?
One of the highest forms of praise sung about doggie style is that it enables better G-spot stimulation than missionary due to the angle. If your partner's penis lacks the length or girth to fully fill you in other positions, sex from behind might be the solution!
Related: How To Find Your G Spot Easily & Quickly
Additionally, if you can support yourself with just one hand, you can reach between your legs to stimulate your clitoris (some great clit stimulation techniques here) with your hands or even a vibrator (tips for using it here).
POPULAR SEX POSITIONS FROM BEHIND
1. LEAPFROG SEX POSITION
One variation of sex from the back variation is the Leapfrog, where your shoulders and breasts dip down to the bed. This helps to take the strain off your arms and shoulders. Your partner can then move into Jockey position by leaning forward with his arms outstretched to on either side of your body.
This enables him to thrust long and slow so you can feel every inch! If your partner moves his knees forward toward your rib cage and grasps your hips, he'll have plenty of leverage when riding you from behind. You can see demonstrations of the Leapfrog position above and Jockey position below.
2. JOCKEY SEX POSITION
Want to try something else? Reach back to grasp your knees with your hands. You'll curl up your body in a position that will allow you to feel your partner deeper than ever before. You can also move into a kneeling position where you're sitting in your partner's lap if your bodies allow this pose to work.
Reach up and behind to wrap your arms around his head to feel closer to him. This is called Teaspooning, as demonstrated below.
3. TEASPOONING POSITION
4. BURNING MAN POSITION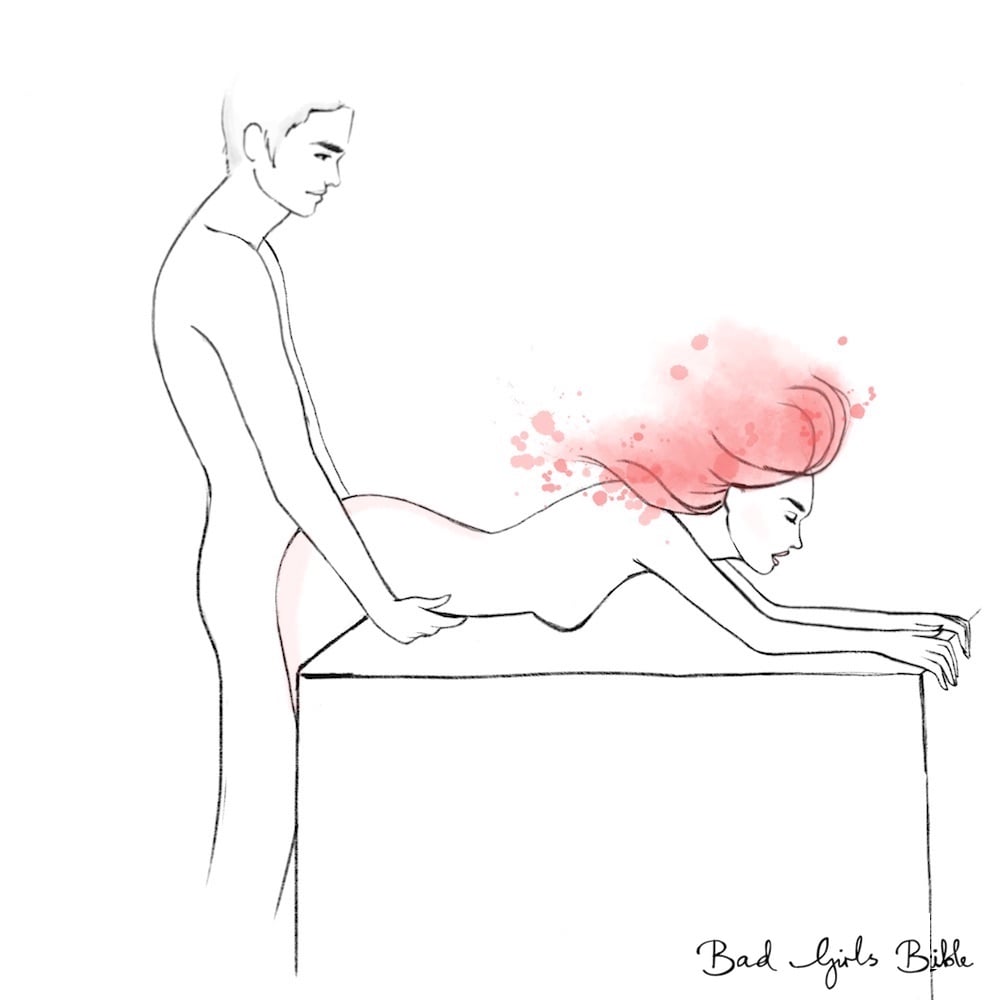 Of course, not every position involves you being on the bed. You can just as easily lean over the bed, back of the sofa, dresser or even table to mix things up like in the Burning Man position. In a pinch, your partner can take you from behind over the hood of a vehicle, and you don't even need to take off your top! This adds excitement thanks to the potential of being caught or watched by someone if you're in public to the already-amazing feeling of sex in this position…just make sure you aren't breaking any laws!
Burning Man is a bit difficult if you don't have something of the right height to lean on or if you and your partner have a big height difference. If this position does work, it can be uncomfortable against your hips and stomach. Try placing a pillow between you and the counter/furniture.
5. BODYGUARD SEX POSITION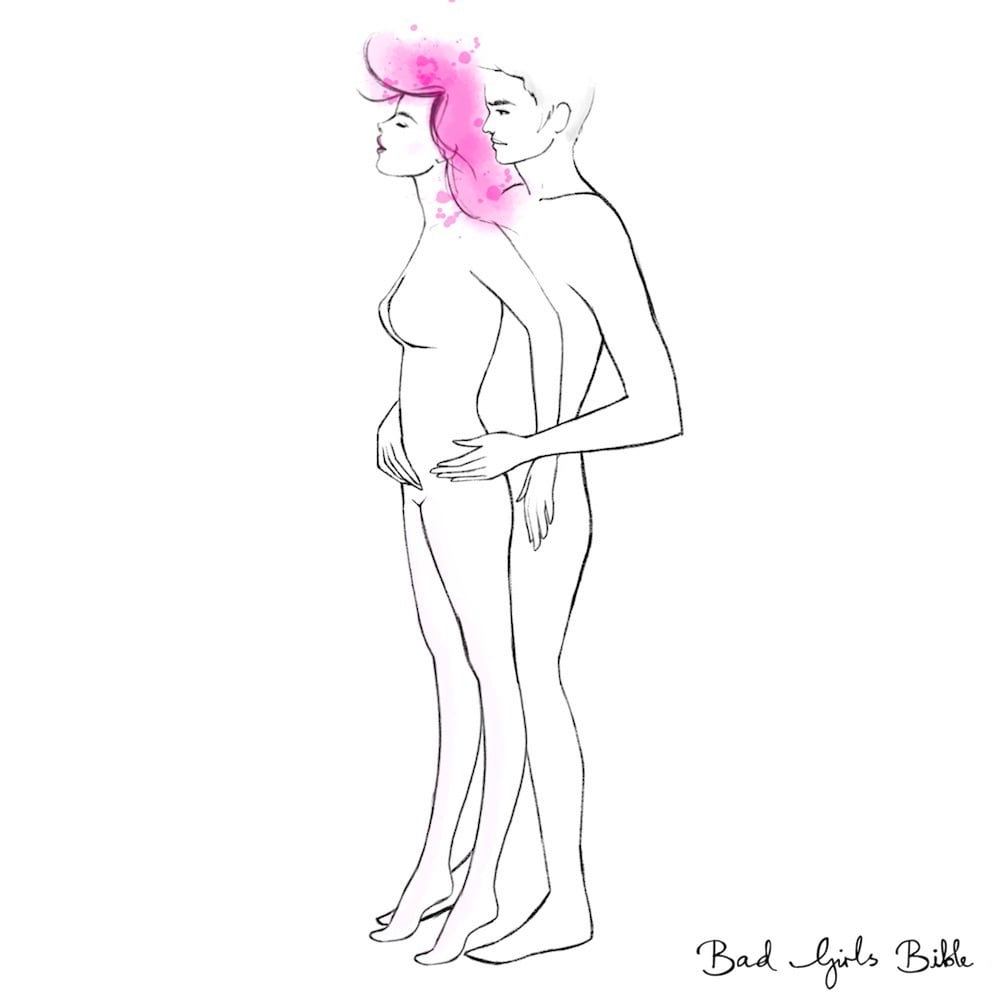 The Bodyguard sex position is the classic standing position where your guy is fucking from behind. Although it might seem easy, you need the right factors for it to work. For starters, you cannot have too much of a height difference. You may be able to kneel on something to compensate for a height difference. That's the case for the next two from behind positions too.
6. PUMP SEX POSITION