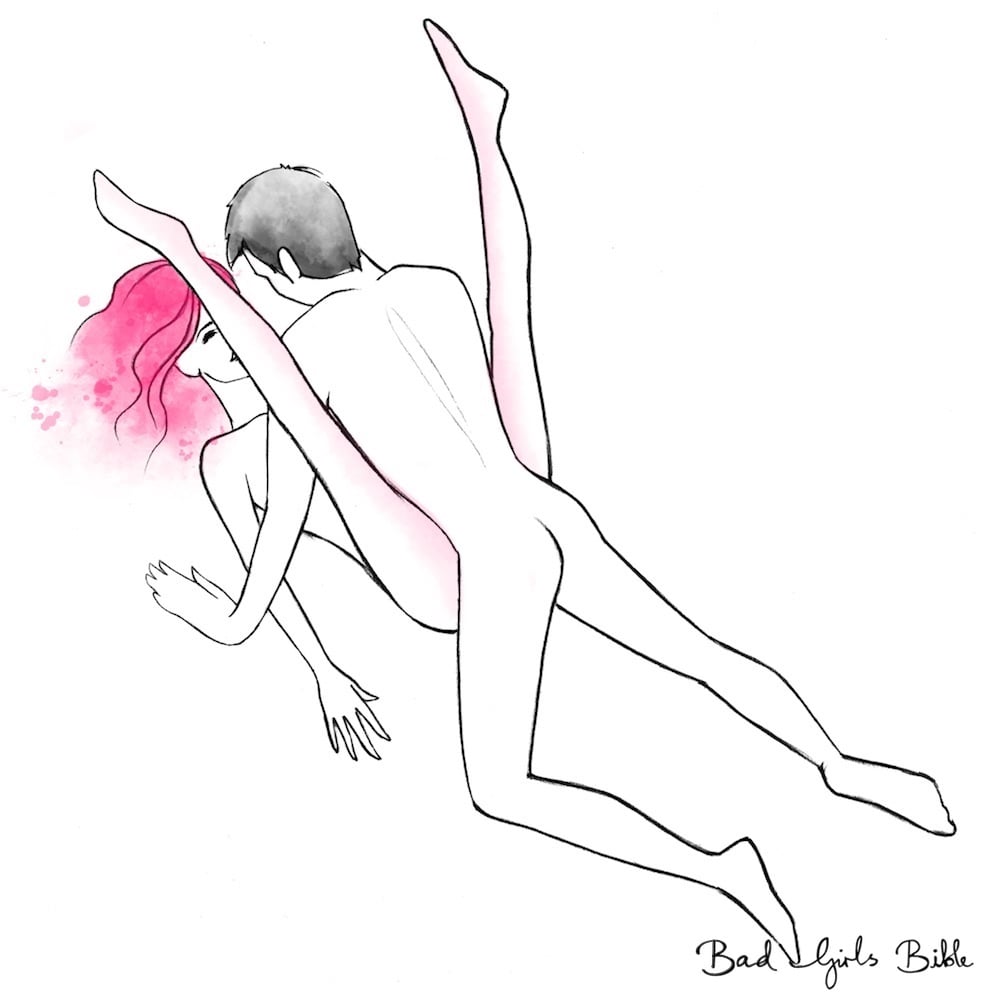 The spread legs sex position is a fun change from having sex in the 
Drill position
 or Missionary position. It's also great because it's quite easy to do too! By the way, you can learn our 
best sex positions in our sex positions guide
.
You first need to start out by lying on your back with your legs open as you normally would when your man is on top. Your man will then straddle you just during regular Missionary sex. But instead of wrapping your legs around him, you need to keep them open and pointing in the air in a 'V' shape.
Now you may be thinking that you must keep your legs in a perfect 'V' shape. You don't have to. In fact, if you did, you would find them getting tired really quickly. So feel free to bend them if they are getting sore.
What You Do In The Spread Legs Position
The spread legs position is one in which your man will be taking on a very dominant role while you will be in a more submissive role. You don't need to be really active when performing the spread legs position…but it's always nice for him when you are!
The great thing about the spread legs position is that both of you will be facing each other. So don't forget to make eye contact with him. You can also put your hands around his neck and pull him in close for a kiss. Something a lot of guys love is for you to gently run your hands up and down his back while he is thrusting into you. If you like, you can also start rubbing your clit, helping yourself to orgasm.
What Your Man Does In The Spread Legs Position
For your man, the spread legs position is really straightforward. He is doing great if he simply thrusts in and out while on his knees. But to make it more fun for you, he should try alternating between thrusting in and out of you and grinding up against you. By grinding up and down on you (while inside you), he won't be providing you with as much vaginal stimulation, but he will be able to provide a lot more pressure/stimulation to your clitoral area.
More Tips When Performing The Spread Legs
Many students of the Bad Girls Bible have either tried the spread legs either on purpose or without realizing they were doing it. Here is some of the advice they had on it:
It's great for those who like their man to have a lot of control or to 'be in charge' during sex.
Anal sex is also possible with the spread legs.
Depending on the angle of entry, you can achieve very deep penetration during the spread legs position.