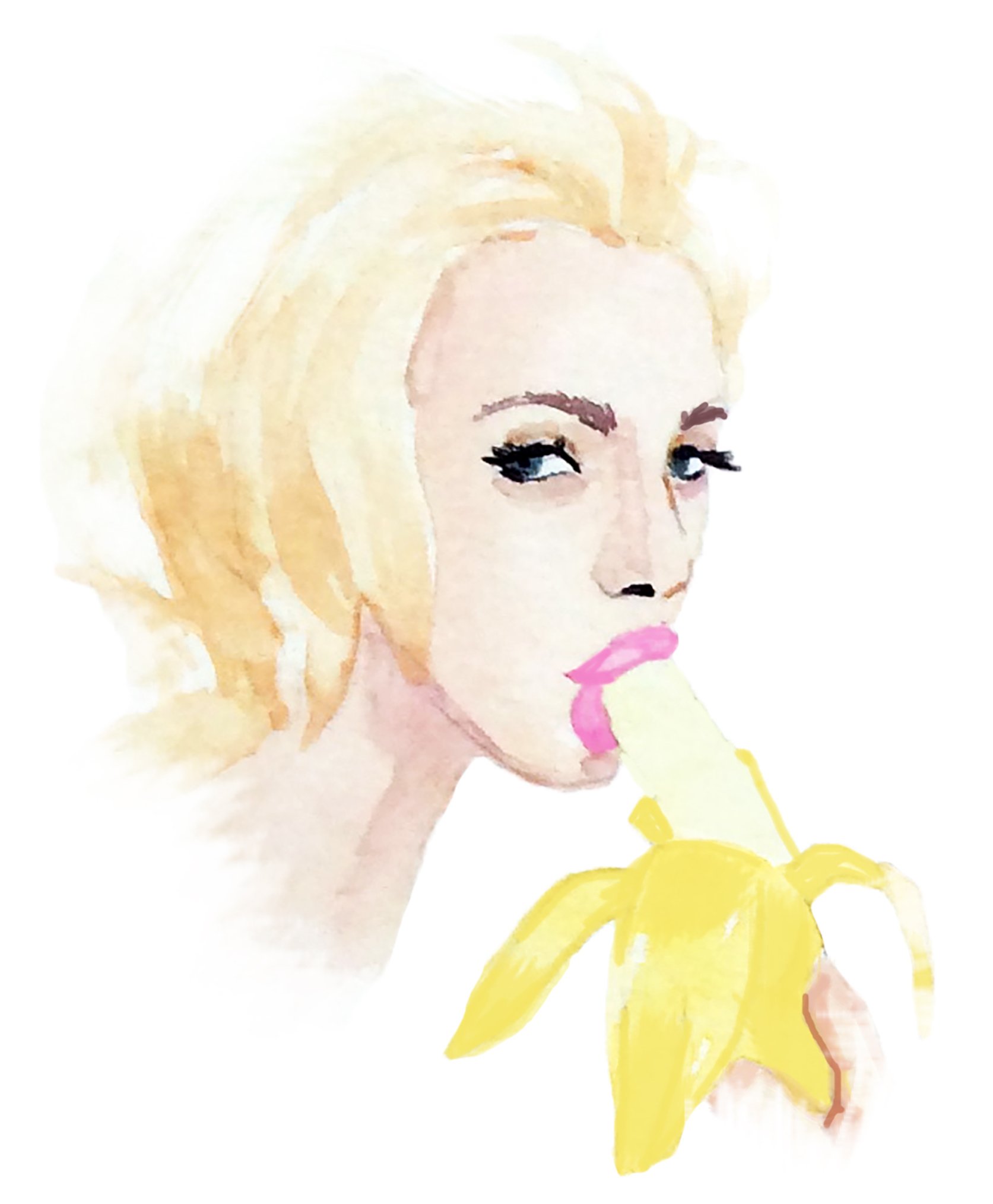 You'll be glad to know that learning how to give a great blowjob is super easy, and this in-depth guide is going to show you how. After reading this Blow Job Guide, you'll be armed with multiple techniques to smoothly start giving your man a blow job, tipsand tactics to heighten his pleasure during it and how to finish giving him head so that orgasms harder than he ever has before. I'm also going to teach you some very advanced techniques that will make him think you've befriended a pro!
You are currently reading Chapter 1 of the Blow Job Guide and below is a list of all the other chapters, so you can learn every aspect of giving the perfect blow job. Whether it's discovering some BJ techniques to make it slow and sensual or figuring out how to give him a hot n' nasty blow job, it's all here.
CHAPTER 2: THE BUILD UP & BLOW JOB FOREPLAY
In Chapter 2, you'll discover how building up to a blow job along with the first few licks and kisses you give your man's cock can make him groan wildly. I like to call this "blow job foreplay." Get it right and you can be sure that he will be bragging to his friends about you.
You want to begin by teasing and touching him before you then slowly and gently start to pleasure him with your mouth. I cover every technique you should be using in Chapter 2. Click here to read Chapter 2 now.
CHAPTER 3: BLOW JOB TECHNIQUES
Once you begin giving him oral sex, you DON'T want to use just one technique from start to finish. You should use multiple techniques so that he never knows what to expect next, including massaging his balls. In Chapter 3, you're going to learn 22 different techniques you can use while going down on him. Click here to start reading this Chapter 3.
CHAPTER 4: FINISHING HIM OFF IN STYLE
There is a right way and a VERY WRONG WAY to finish your man off. You can make it deeply pleasurable for your man when he ejaculates…or it can be almost painfully unenjoyable.
In this section of the Blow Job Guide, I take you by the hand and show you exactly to finish him off so that he has the most mind-bending, toe-curling, back-arching, screamingly-satisfying, powerful orgasm ever.
CHAPTER 5: HARDCORE & FILTHY C*CK SUCKING
If you have checked out the previous Chapter, you'll know exactly how to give your man a heart-stopping blow job, from start to finish. But you can still take it up to another level!
Here you will learn how to give him a blow job like a pornstar. The techniques that you will learn in this section are not for the faint of heart, but they will make your man wonder what's got into you! Click here to read Chapter 5 and learn how to suck dick like a pro.
CHAPTER 6: 10 BLOW JOB POSITIONS DEMONSTRATED
In addition to the techniques you use on your man, the position you are in when you give your man a blow job plays a vital role. Will you submissively get down on your knees? Will you push him onto the bed and take control? Or will-will you lie back on the bed, with you head hanging over the edge while your man remains standing?
The position you are in when giving your man a blow job can change the sensations you give him. Check out each 9 blow job position here in Chapter 6.
Certain positions can also make deep throating way easier, speaking of which…
CHAPTER 7: DEEP THROAT WITH EASE
Deep throating your man can be tough…OR…surprisingly easy. In this chapter, you're going to learn how to control your gag reflex, what positions make it easier and how to breathe so that deep throating him is something you BOTH look forward to.
Towards the end of this chapter, you're also going to learn more advanced deep throating techniques that will make him lose himself in pure, mind-bending bliss. Click here to read Chapter 8 and start learning how to deep throat your man.
CHAPTER 8: 9 BONUS ORAL SEX TECHNIQUES
In addition to the 22 techniques, you'll learn in Chapter 2 above on how to give a great blow job, I've put together another chapter, where you'll learn nine more techniques to deeply pleasure your boyfriend with.
This way you'll never run out of ideas to keep your man happy with! Check out the nine bonus oral sex techniques in Chapter 8 here.
CHAPTER 9: HOW TO SWALLOW HIS CUM & MAKE IT TASTE GOOD
You should never feel forced to swallow his cum, but if you want to try it, then this chapter will show you how to make it easy, sexy and fun. You're also going to learn some techniques you can use to turn this simple act into something that is highly arousing for both you and your man. Click here to read Chapter 9.
CHAPTER 10: FANTASTIC FELLATIO
Readers have contributed their own incredible oral sex tips that you can try out your man to put him over the edge and into complete orgasmic bliss in Chapter 10. It's also the place where you can contribute your own blow job tips. Read Chapter 10 here.
Now that you know what's in each chapter of the Blow Job Guide, it's important that you understand how the information you're about to learn to achieve maximum results.
USING THE BLOW JOB GUIDE FOR INCREDIBLE ORAL SEX
Using this guide on how to give a good blow job is pretty straightforward. Every chapter is crammed with wonderful advice and blow job techniques, so my advice is to read it from start to finish.
However, you may feel that you are already pretty good at certain aspects of giving your man a blow job. That's cool too, in this case, just read the chapters that you are most interested in.
Caution – If you read the blow job guide from start to finish, you'll have learned hundreds of techniques to use on your man. Trying to remember every technique when you're in the moment and figuring out which one to use is near impossible.
The Solution – To avoid this confusion, just try to remember and use one or two techniques at a time. Once you've mastered these techniques, try adding another one or two to your repertoire. This way you will always be surprising your man with something new which is vital to avoiding that dreaded familiarity that will diminish his sexual interest[1] while also building up an encyclopedia of knowledge on how to give a killer blow job.
COMMUNICATION & PREFERENCES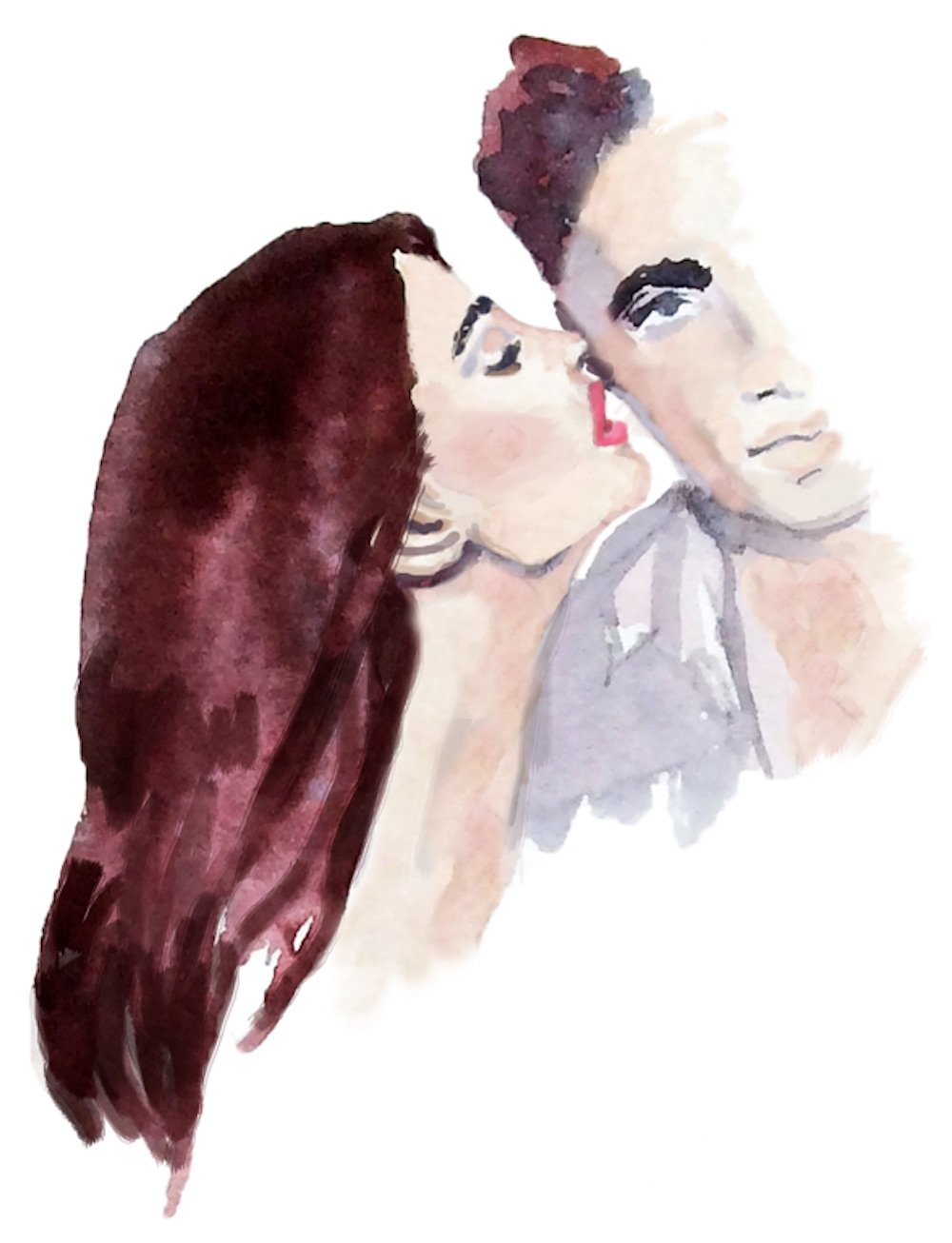 While many in the animal kingdom engage in oral sex…bears[2], bats[3], bonobo monkeys[4], flying foxes [5], wolves [6], ground squirrels[7] and Tibetan macaques[8] to name a few, they can't communicate their preference as effectively as you and your man can. Effective communication will help you to quickly figure out what techniques your man adores and which ones he find so-so.
Some guys love it when you deep throat them, don't care for it at all.
Some guys love the idea of you swallowing their load while others are turned off by it.
Some guys fantasize about giving you a facial, but others find it pointless.
Some guys may adore you fondling their testicles during oral sex, while others hate it.
The point I am trying to make is that your husband is going to adore some of the techniques from the Blow Job Guide while he isn't going to get much from other techniques and ideas. The key is talking to your man and learning his preferences.
This way you can quickly figure out which techniques give him most pleasure and work best on your man. This guide on sexual communication will help you and your man better communicate your preferences.
But communication isn't just about accommodating his desires, it's about yours too. According to one study, up to half of women between 16 and 25 have felt pressured into giving their man a blow job[9] and in another study, 12% of young adult women had repeatedly engaged in oral sex and other sexual practices they disliked because their partner insisted on it[10]. This isn't right or fair and it certainly doesn't make for a great relationship. If you aren't comfortable with doing something, then it's important your man understands and respects this.