Dreams are mysterious. We can obtain superpowers when we dream, find ourselves running from the mob, or we can dream about an ex. Places and faces shift, making it impossible to pin down a cohesive plot. No wonder it's so perplexing when you dream about an ex, especially an old flame about whom you haven't thought in some time. There are some logical explanations, however, as to why you might dream about your ex.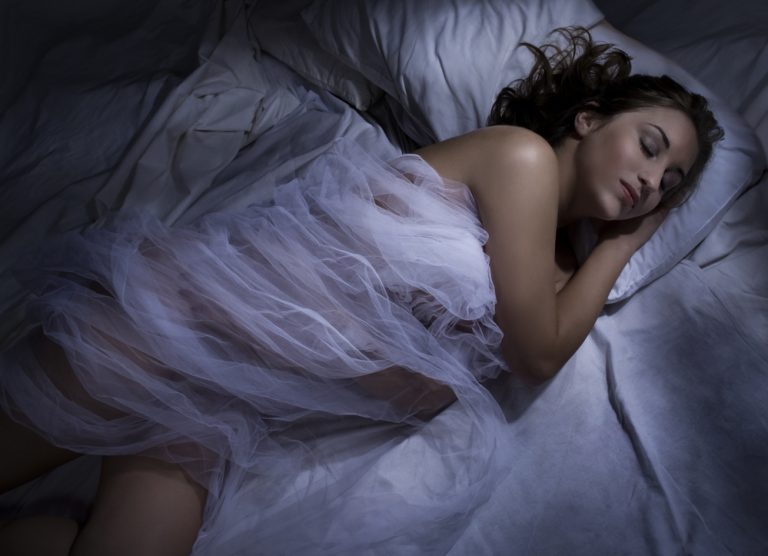 POSSIBLE REASONS YOU'RE DREAMING ABOUT YOUR EX
YOU RECENTLY SAW HIM
If you recently saw your ex, you might dream about him since your mind is on him. You probably had some sort of feelings during your recent encounter, and because of those feelings, you're dreaming about your ex to work through them.
SOMETHING REMINDED YOU OF HIM
Just as if you recently ran into your ex, if you saw something that reminded you of him, you might dream about him for the same reason. You had feelings that you're working out through your dream. Maybe you're currently in another relationship, but there's something missing from the new relationship that you had in the old one. You could be dreaming about that something you miss. And seeing him or something that reminds you of him triggered the dream.
YOU MISS A RELATIONSHIP — BUT NOT HIM
You might be unsatisfied with your life if you want to be in a relationship but aren't. So it's natural to dream of the last relationship you did have, which is why you might be dreaming about your ex. You might want to get back with him, but what is more likely is that you miss being part of a couple.
If you and your ex broke up, you probably did so for a reason (like one of these). Now that you want to be in a relationship, you might be glamorizing what you had, and that might not be accurate. Just because you had a dream about your ex doesn't necessarily mean it's about him, either. It could just be that you miss being in a relationship.
YOU WANT SOMETHING THEY HAVE
If you dream of envying your ex, this might stem from feelings of respect for him, perhaps for what he has or what he's accomplished. Or it might be that you know he's with someone else, and you feel jealous. The envy you feel could be negative or positive. If you feel jealous in the dream, you might have feelings of pessimism in your life, feelings that are coming out when you think of him being with someone else.
On the other hand, if your envy in the dream doesn't feel negative, if it instead focuses on admirable traits of your ex, it could mean that you have certain goals for yourself that you have learned from him.
IT CAN BE RANDOM
We really don't know what dreams mean. Some scientists believe that dreaming is nothing more than "electrical brain impulses that pull random thoughts and imagery from our memories [1]." Then when we wake up, we try to assign meaning to the dream. So in this case, dreaming about your ex would be purely random. It might have no meaning at all.
WHAT TO DO
Don't Consider It an Omen
It's perfectly normal to dream about your ex. This doesn't mean that you're destined to see him again or get back with him again. So don't get your hopes up if that's what you want. Or if you're afraid of him or don't want to ever see him again, don't worry. This was just a dream, not a harbinger of things to come.
DON'T CONTACT YOUR EX
You might feel as if you have to tell your ex that you just dreamt about him. Don't do it unless you're sure he'll be receptive. If you have the type of breakup where you are still talking with each other, go ahead and tell him. But you run the risk of giving him the wrong idea. He might think this means you want to get back with him.
The no-contact rule is a good one to follow once when you've broken up. Learn how to do it right.
However, if you want to spark interest again, you might want to tell him. But usually, it's better not to contact your ex over a dream you had. If you want to talk about it, tell someone else instead. It could be really awkward if he's moved on with his life to be hearing from you and that you're dreaming of him, no less. And if you're in another relationship, you probably don't want to stir things up by contacting your ex with this information.
DON'T THINK IT MEANS YOU'RE STILL IN LOVE
Sometimes a dream is just a dream. Whether you're meant to be with your ex or whether you aren't, you won't find the answer in a dream. You might still be missing your ex, which is understandable. So you might use this dream as a sign that you two should get back together. But it's just wish-fulfillment on your part.
It's better to see this dream for what it was: a dream. And then get on with your life.
But if you are still in love with him, you might need to learn the secrets to fall out of love. More on this.
DON'T FEEL GUILTY
You might be in a relationship now but are still having sex dreams about your ex. This is perfectly normal and fine. It doesn't mean you would rather be having sex with your ex than with your new boyfriend or husband. If you have these dreams about your ex all the time, however, and never dream of your current guy, you might not have dealt with the breakup.
Or maybe it's time for you to reassess your current relationship. If you love your new man and are happy, don't worry or feel guilty about your dreams.
Psst, having sexy dreams? Those are pretty common, too. Learn more.
GET CLOSURE
Sometimes, when you dream about your ex, it means that you haven't gotten the proper closure. If you don't know why the breakup happened, were caught totally off guard, and still have feelings for him, it's difficult to let go of the situation, and this will often manifest in dreams. If you can still talk with him, do so in order to get that sense of finality.
If you can't speak with him, journal the thoughts that you would like to say to him. If that doesn't work, you may need to get counseling to get over him (Read: how to get over your ex). It's important for you to close that chapter of your life so that you can be emotionally ready to love again.
What does it mean when you dream about your ex? It all depends on the context. Examine your waking thoughts to determine what your ex means to you and how to move forward.