Complete love without conditions or limitations is the definition of unconditional love. Who doesn't want unconditional love? You don't have to worry that someone will one day not love when you have unconditional love. And loving someone that much also feels great.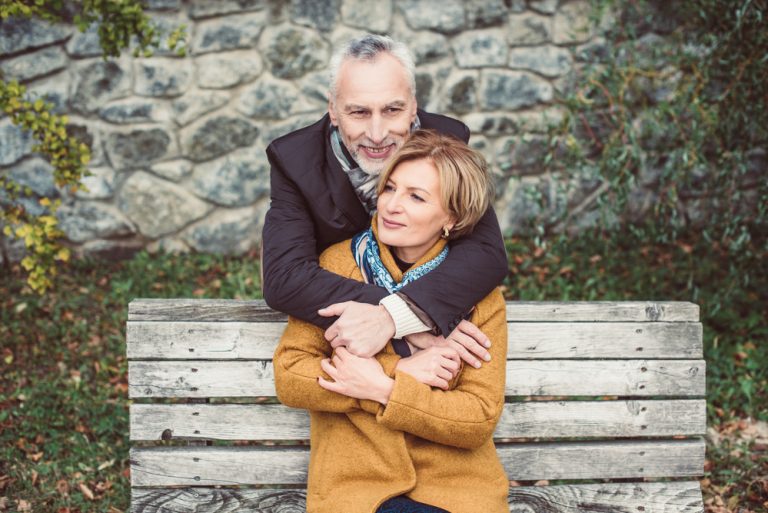 There are different types of unconditional love, such as the love a parent has for a child, and there is unconditional love for your spouse or partner, which is what the focus of this article will be. But is romantic unconditional love always attainable? Maybe yes, and maybe no.
WHAT IS UNCONDITIONAL LOVE?
BASIC DEFINITION
Unconditional love means you love someone no matter who they are and what they do, no matter what. It doesn't mean you'll love them if (fill in the blank here). So, in other words, if you love someone unconditionally, you'll love and accept them even without expecting to get gratification or pleasure back.
While unconditional love can be a great thing, it can also lead to you remaining in an unhealthy relationship. Being in a healthy relationship also means to keep things in perspective.
BETWEEN FAMILY MEMBERS
You love your family members because they are family — simple as that. You may not like their actions all the time, but you will always love them. All parents should love their children unconditionally. Children shouldn't have to earn a parent's love by being a certain kind of person; a parent should be selfless in how they love their child.
Note that if you did not get unconditional love as a child, you will crave and seek it. It's possible to give yourself unconditional love if you did not get it as a child. You do this by accepting yourself, faults and all. Once you've learned to do this with yourself, you can give unconditional love to your own children and to your partner.
UNCONDITIONAL ROMANTIC LOVE
Traditional marriage vows talk of unconditional romantic love, that you will love each other: " …for better, for worse, for richer, for poorer, in sickness and in health …" This means you will love each other no matter what happens in the marriage. The real test of a marriage or relationship is how the two of you react when things are rough. Anyone can be happy in a relationship when times are good. When trouble happens, however, unconditional love will get couples through the bad times together.
Related: 15 Signs You Should Get Married
No one's perfect, and overlooking small personality flaws is what people in healthy relationships who have unconditional love for each other do. But if you are with someone who constantly hurts you, even though you might still have unconditional love for this person, you might need to leave the relationship.
BENEFITS OF UNCONDITIONAL LOVE
YOU CAN BE YOURSELF
Experiencing unconditional love is amazing. You don't need to worry about not being loved for being yourself, for being human, or for making mistakes. That's because unconditional love is not petty. You need not worry that your partner won't love you anymore because you leave your clothes on the floor or that you forget something at the grocery store. Unconditional love means you cherish each other and do not keep a list of minor faults.
Read: 21 Inspirational Quotes About Love
YOU FEEL REASSURED
If someone has unconditional love for you, you won't feel as if this person will abandon you. You know that they accept you for who you are. This doesn't mean that you should take advantage of someone, however, or do hurtful things just because you think you can. If your partner loves you unconditionally, be kind to him. Compromise about certain things, and do what you can do to be a good partner to him.
KNOWING YOU'LL ALWAYS LOVE SOMEONE
Unconditional love comes from a place of goodness. You totally and completely accept another person. You don't strive or work to have it. You just feel it, and with that, you know that you'll always feel love for this person. This person might not always be in your life for one reason or another, but you will still know that you will always love this person.
REALITIES OF UNCONDITIONAL LOVE
IT'S DIFFICULT
When couples first fall in love, they may both experience unconditional love for each other. They feel as if they are having an almost spiritual experience and that they have no boundaries between each other. They just delight in being with each other and feeling the love.
Discover the stages of relationships here.
But loving unconditionally isn't always easy. It's difficult to sustain these types of feelings. Everyone will eventually return to a more normal state and will limit just what they will and won't accept in a relationship. So a more realistic view is that you might switch back and forth in a relationship between times of feeling unconditional romantic love and sometimes experiencing conditional romantic love.
A lack of love can lead to divorce. Learn more.
HE MAY DO SOMETHING YOU DISAGREE WITH
Couples who fight can still experience unconditional love. The unconditional love they have for each other is what makes them stay together despite the fighting. Couples like this can benefit from counseling so that they can learn healthier ways of communicating.
WHAT IF HE CHEATED ON OR LIED TO YOU?
There are certain deal breakers in a relationship. And lying and cheating are two of them. You may love him unconditionally, but you should consider whether it's smart to stay in a relationship where you are being taken advantage of. More on that in this post.
Loving unconditionally, if it means staying in a toxic relationship (what's this? read more), is not good for you. You might always love him, but it's unhealthy to stay in a relationship like this. Healthy relationships go two ways.
Is it time to break up? Find out here.
IT HURTS YOU TO SAY YOUR LOVE IS UNCONDITIONAL
To have unconditional love for someone makes you vulnerable. It might hurt you to say your love is unconditional if he doesn't have that same love for you. You might love him and want to stay, but just because you have unconditional love for someone doesn't mean this will develop to be a relationship, and that can hurt you very much.
YOU HAVE TO CARE ABOUT THEIR HAPPINESS MORE THAN YOUR OWN
With unconditional love, you put another person's happiness above your own. And you have no expectations that your partner should make you happy. This is unconditional love. However, if you are the one in a relationship who is always trying to make your man happy and you never feel happy or content in the relationship, you are bound to feel frustrated and unfulfilled by this one-sided relationship.
IT COULD END
You may be surprised if someone who said they love you unconditionally no longer loves you. This often happens because loving unconditionally is hard to do. What your man thought was unconditional love might not have been. He may have been swept up in the new relationship, and when that faded, he realized he was in lust, not love. Or maybe he still does have unconditional love for you but you take him for granted, and he can't stay in the relationship anymore.
He may still love you but can't stay with you.
SOMETIMES YOU WON'T BE LOVED BACK
Or sometimes, you won't get anything in return. Just because you fall in love with someone doesn't mean they will fall in love with you. And when you are in love, you might read into things that aren't really there. It's not fair to you to continue in a relationship with someone who doesn't love you back.
YOU MAY HAVE TO COME TO TERMS WITH THIS PERSON
A person you love unconditionally might do things you don't agree with. You have to be the bigger person. Some people call this "agreeing to disagree." As long as your partner is not doing anything harmful or illegal, you might just have to suck it up and let him do or believe what he wants to.
Accepting differences is one of the 9 vital conditions to true intimacy. Read more.
If you can do this, you can strengthen your relationship (more on that here). Know that it's hard to do and can take time. When your partner does things you don't agree with, it almost invalidates you. But if you love him unconditionally, you will recognize that he won't always do things the way you would or think as you do.
YOU'LL NEED TO BE FORGIVING
Partners who forgive each other have more satisfying relationships, according to a 2011 study on newlyweds [1]. And forgiveness also leads to better behavior from the one being forgiven in the short-term. However, the study also showed that to change behavior in a spouse over the long term, withholding forgiveness works better. Your takeaway regarding unconditional love might be, "Don't sweat the small stuff."
In other words, be forgiving for small things. But for the serious offenses, if you continue unconditional love and forgiveness, your spouse might never change. You need to ask yourself whether you can continue in such a relationship.
DON'T FORGET YOURSELF
When you're in a relationship and have unconditional love for someone, you make sure you're meeting their needs and are always thinking of ways to make them happy. This is great and can be a wonderful time for you. But you need to remember yourself in a relationship as well. Make sure you maintain your friendships with others, keep doing what interests you — even if it's an interest he doesn't share — and let him know your wants and needs.
It's easy to make him your entire life, but don't forget about yourself in the process.
Striving to love someone unconditionally is noble but difficult. You'll need to remind yourself to act loving even if you don't want to. And sometimes, relationship satisfaction or being kind to yourself must take precedence over unconditional love.